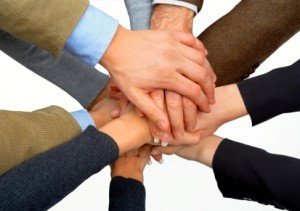 I wanted to make everyone aware of a new way to help your favorite charity. Shaklee has initiated a program where you can do well by helping your community do good.
We now have Nonprofit Fundraising Distributorships. If you have a favorite nonprofit organization, you can help them raise funds and awareness (the do good part) for their worthy cause by sponsoring them into this special program.
It is open to qualifying nonprofit organizations and allows them to raise money with their own Shaklee business.   Sharing health and wellness at a time when we have some major health issues in this country is a unique opportunity to really make a difference.
All products qualify:  Nutrition including vitamins, herbs, natural energy products and pain relief products, Green Cleaning, Healthy Weight Loss/Weight Management, Pure and Natural Anti-Aging Skin Care, Natural Personal Care Products, Baby & Kids Nutrition and Personal Care products, and Anti-Aging Resveratrol (only cellular anti-aging tonic with polyphenols to fight aging)  –  something for everyone!
Here are some highlights:

Have the option of joining as a distributor for free
Eligible to earn bonus money on sales without having to fulfill the normal $100 PV  (point value) bonus requirement
Receive a special website to market this fundraising opportunities and for supporters to order product – at no cost to the organization.
On top of that, qualifying nonprofit groups are automatically given what we call 'Gold Ambassador' status (at no charge and with no renewal fee). This status qualifies the group to earn even more money on top of sales.
To help the charity share this incredible opportunity in their community, we have some great tools:
A new opportunity presentation for nonprofit audience
A new fundraising – and nonprofit – focused website (at no cost)
Fundraising flyers that can be downloaded and personalized.
For more information, please email me at vicki@yourhealthwebsite.net and we can discuss. I can point you to more information, including complete program details and a complete list of tools.
Let's get out there and help our favorite nonprofit group by sharing products that also make a significant difference in the lives of people who use them. 100% Guaranteed.