MOMS OF ALL AGES LOVE EYE CREAM
THIS IS NOT ONLY AN EYE CREAM BUT ALSO AN EYE TREATMENT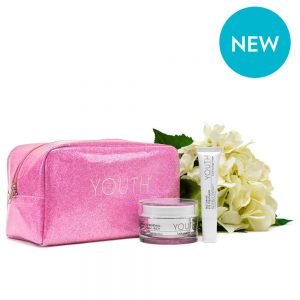 It can be tough to decide on that special gift for Mom.
Good news!  We have the best gift for Mom, no matter what her age.
Women LOVE skin care products. Especially skin care products that deliver RESULTS.
Eye Cream is one of the most important skin care products women choose to use every day. And it can be tough to find an eye cream that does everything Mom wants it to do!
You really need an 'Eye Treatment' which is exactly what Youth Restoring Eye Treatment is!
Youth Anti Aging Skin Care Products were developed by The Shaklee Corporation, the #1 Natural Nutrition Company in America.
Youth Restoring Eye Treatment is multi-tasking, taking care of:  wrinkles, dark circles, tired eyes, puffy eyes, and smooths, firms and hydrates the skin around the eyes. 
GUYS:  Youth Restoring Eye Treatment is for you too – so go ahead and order one for yourself when you order for Mom. And if you are a female of any age, order for yourself as well as for Mom! 
Your skin needs the same science-based, natural (non-toxic) nutrition and treatment as your body does.
Why shouldn't the same company that makes the best, most natural, nutrition for your body also make the best product for your skin?
Since we brought up natural, it is important to note that something unique to Youth products is that Shaklee has the biggest 'Free-of' (chemicals) list of any skin care company.  What that means is that Youth products are made as natural as possible, and that's important because the skin around your eyes is very delicate and you want results that are safe and healthy. 
And best of all YOUTH skin care products are guaranteed to deliver results – or your money back.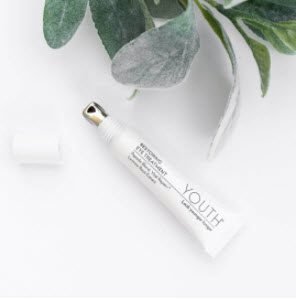 BRAND NEW to the YOUTH Anti Aging Skin Care line:
Youth Restoring Eye Treatment
Youth Restoring Eye Treatment is a multi-tasking powerhouse that delivers powerful anti-aging benefits and visible solutions to tired, dry or puffy eyes. Plus, it's 100% vegan, cruelty free and gluten free. There's so much more to it than meets the eye!
Contains a unique Peptide Blend shown in a clinical study to reduce the appearance of lines and wrinkles around the eyes, and crow's feet in as few as 7 days.*
Reduces the appearance of puffiness and dark circles.**
Helps smooth the eye contour and visibly firms and hydrates.**
Features a unique cooling tip that refreshes and energizes the eye area with a gentle massage at application.
This all-in-one eye treatment is an essential add-on to the other YOUTH Advanced Anti-Aging Regimen (use it after your toner and before your serum).
It's suitable for women and men of all ages and leaves skin hydrated, refreshed, and more radiant.
Restoring Eye Treatment is formulated with powerful moisturizing and anti-aging ingredients and botanicals, including a powerful Peptide Blend, Licorice Extract, and Lotus Japonicus coupled with Schisandra Chinesis, along with Hyaluronic Acid, Muscadine Grape and Vital Repair+® Complex.
Use YOUTH Restoring Eye Treatment day and night and it won't matter if you forgot to put on your makeup this morning or how long you were chasing the kids around yesterday.
More info including ingredients here:   Best Firming Eye Cream
*As measured in a 28-day Clinical study, 36 subjects, twice daily use.
**As perceived by a significant majority of subjects in a 28-day Clinical study, 36 subjects, twice daily use.
The Youth Eye Treatment is available here in this gift set with the Youth Advanced Renewal Night Cream.

Youth Advanced Renewal Night Cream
The luxurious Youth night repair cream will hydrate and moisturize your skin, supporting its cell renewal process while you sleep.
The proprietary botanical blend in Youth Advanced Renewal Night Cream promotes collagen and elastin production to make skin appear younger-looking, smoother, and more luminous.
Available in 2 formulas:
Rich for normal to dry skin. Powered by Vital Repair+®, Lotus Japonicus, Shea Butter, and Jojoba to deeply hydrate and soften skin.
Light for combination to oily skin. Powered by Vital Repair+®, Schisandra, and Lotus Japonicus.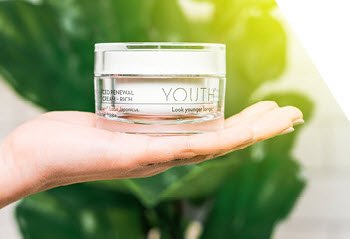 All of YOUTH products are:
Ophthalmologist tested
Non-comedogenic
Dermatologist tested
100% Money Back Guaranteed (all Shaklee products are guaranteed to work!)
Buy Youth Restoring Eye Treatment 
You can buy Youth Restoring Eye Treatment separately as well. Just click the image below or click here:  Eye Cream.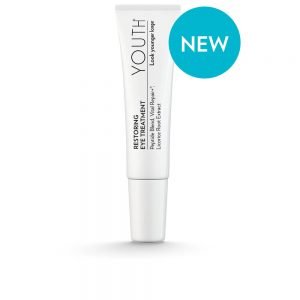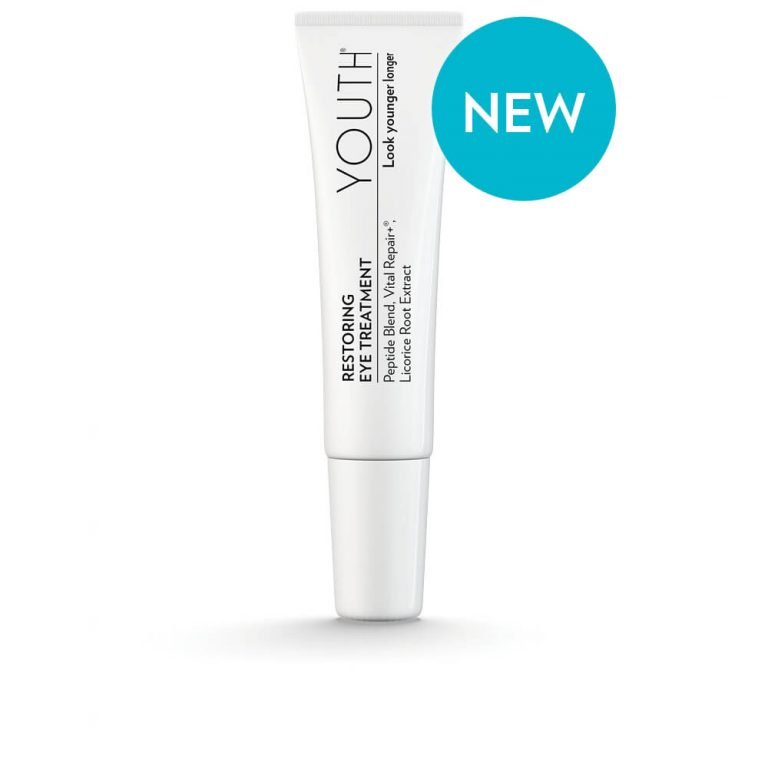 If you have any questions about Youth Skin Care Products, send a message through this site, email vicki @ antiagingbydesign.com (no spaces) or call Vicki at 814-931-8041.
100% Money Back Guaranteed (all Shaklee products are guaranteed to work!)