About Me
Hello and welcome to the blog where we like to talk about living younger longer and fighting the diseases of aging.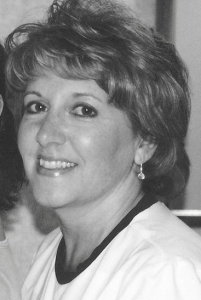 I am Vicki Zerbee and I keep busy working from home as a Shaklee distributor, blogger, and other entrepreneurial endeavors. I am blessed to have 4 awesome adult children and to live close to my 4 grandchildren (3 years old and younger). I love helping with their child care as well as hanging out and having fun with my own kids and their families! My husband, John, and I have been married for 35 years and he is a contributor here on AntiAgingByDesign.com as well. I have abundant gratitude for my life, my family and friends. I also absolutely love to help people and learn new things.

We like to talk about natural nutrition, trying to live more chemical-free and lots of other anti-aging topics like looking younger including natural skin care, eating healthy, fitness and exercise, and the latest research and science on having better health and living longer. In order to have good health and feel great every day I believe you have to have a plan.
My immediate family ranges in age from new 4 grandbabies (the youngest is 6 months as I update this page) all the way up to my dad who is 89 years old. I like to talk about targeting good health at every age because I think we need to have an anti-aging by design goal pretty much from birth. Today small children as well as teens are experiencing illnesses and diseases that used to only affect us when we were much older.
I first discovered natural nutrition a few months after I was married. Since then, my husband and I have used all-natural, food-based supplements as what you may call insurance for good health. The nutrition fills in the gaps that we don't get from our foods for basic nutrition, and also helps us target specific health challenges we have. The right nutrition can help your body repair and rejuvenate, and most important fight the diseases of aging.
I expect to wake up and feel good. I don't like to get sick and some years I don't even get the most common illness: a cold. I used to be bothered by sore throats and restless legs – a long time ago before I learned what my body needed so that I didn't have to experience that. I've had digestive issues, joint problems, and hormone craziness – all that can be helped by natural nutrition.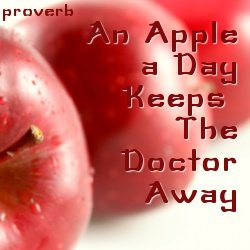 We have a lot of choices every day: what we eat, how much we eat, what chemicals we're exposed to, how active we are, how well we rest, and many others. The more we choose healthy living, the better and more energized we feel today and the healthier we will be as we age.
One big choice I learned about at the very beginning of my natural health education is that all nutrition supplements are not created equal. A brand can slap 'all-natural' on the label of their supplement when really the product is only 10% natural. More recently I learned that it can be more harmful to your health to use synthetic vitamins than to use none at all, and also that long-term studies now prove that true all-natural supplements are measurably beneficial to your present and future health.
I welcome talking with you about natural nutrition, targeting better health, or your anti-aging plan. Contact me through the blog here anytime and I would be happy to get back to you about a good time to talk, and email discussions are great as well.
Thanks again for visiting,
Vicki
p.s. Please find me on social media and join in the discussions there or feel free to contact me anytime. Would love to discuss anti-aging or natural health topics with you!
Connect with me on my Google+ personal page too:
Save
Save
Save