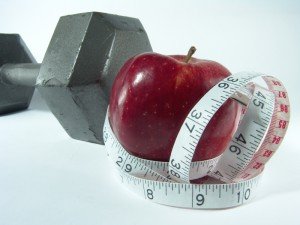 Losing fat, shedding inches, dropping pounds and looking thinner are popular New Year's resolutions.  Maintaining a normal weight  is also a healthy choice because overweight and obesity are both associated with illness and disease.  Overall, that is probably more important than how we look even though that is important to us as well.
Diets, weight loss programs and even various kinds of cleanses are started and stopped, restarted and dropped – the results often referred to as a yo-yo effect because what happens is that when you lose weight you also lose muscle but when you stop your diet and gain back the pounds you don't always recover the lost muscle.  Next time you start and stop a diet you also gain fat back but not the same amount of muscle.
Since muscle burns fat, we need our muscle to maintain a healthy weight.
So why do diets not work so well?  Why are we starting and stopping them all the time?  Many times it is because [click to continue…]
{ 1 comment }