It doesn't have to be that way…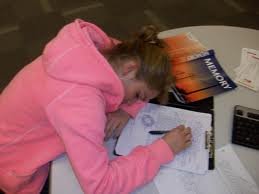 Need More Energy? Can't get enough coffee all day long? Are you dragging yourself out of bed in the morning and stumbling through the rest of your day?  Why are you so tired?
(Also see the sister: Energy article to this one is more technical but also a great read for understanding more about how we get energy from our bodies.)
Low energy is a very common complaint from people, in fact it may be the #1 reason people go to doctors.  That low energy or fatigue report from a patient will often lead to a full blood work up, checking for thyroid problems, anemia, and even cancer.  When you consider the large numbers of people nationwide, more often than not the usual outcome is that everything is normal. Well it doesn't seem 'normal' to be so tired – right?
The reason for low energy is often not a disease, but [click to continue…]
{ 34 comments }