To live younger longer, we  enjoy anti aging supplements that not only make us feel better and feel younger, but that they can help make you healthier and help you age better. Are you wondering, How Can I Feel Better? How Can I Get Healthier? How Can I Have More Energy? How Can I Age Better?
These are some of the things we talked about at conference this year, and learned about some wonderful nutrition solutions! Wouldn't you rather avoid the illnesses associated with aging for as long as you can, and live younger longer?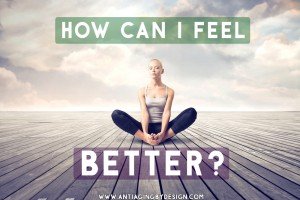 Last week I made the trip from Central PA to Cleveland, Ohio to honor and celebrate 100 years since Dr. Shaklee formulated the first multi vitamin. Vitamin wasn't a word back then, and he called his product vitalized minerals, a liquid formulation.
Today, 100 years later, Shaklee has stayed true to its heritage and remains the #1 Natural Nutrition Company in America. That's not an easy thing to do, but I for one have come to rely on the quality, research, science, efficacy, safety, leadership, and proof their nutrition products work that Shaklee is known to provide.
It always feels so good to meet up with five thousand or so other people that are committed to natural health and wellness, and who share a passion for helping other people feel better. Having conversations, hearing stories and testimonials of what's working, the results people are getting, and how their lives have been changed are so inspiring.
Aaron who is 73 had a serious surgery back in February, when doctors removed a tumor from his esophogus. After various procedures pre-surgery, and surgery prep, and 11 hours 'on the table', he had a recovery period ahead of him as well. The good news is that Aaron made the trip with us to Ohio and shared with us how Shaklee nutrition not only kept him healthy all these years and avoiding surgery, that may have been necessary many years ago, until now; and also how post-op nutrition helped him recover so well.
Phil shared with us his story about how Lecithin has helped his dyslexia for over 16 years now as well as other side benefits like better balance, how Optiflora helps him manage allergy problems, and how he added Mindworks to his anti aging supplement regimen to help with better concentration and cognitive health.
Young moms talked about how Shaklee 180 helped them shed weight after pregnancy, some who were carrying extra pounds after several pregnancies. There were fantastic weight loss stories from men and women of all age levels, and Shaklee 180 just got a great new addition with the Life Shake that now has pre-biotics and pro-biotics in the shake that is a complete meal. I would love to talk with anyone who wants to learn more about the absolute best protein shake that you can find because you truly can feel better quickly if you add a Life Shake as one of your daily meals.
Testimonies about joint pain improving, and digestive issues being managed, cholesterol and triglycerides and blood pressure numbers going down (including my husband's story which will be shared in a future post), and brain health improving – including better concentration, focus, cognitive function, and sleep are all super inspiring!
Some of the Shaklee fueled Olympic athletes were in Cleveland as well. They love their Shaklee supplements and how they help their grueling schedules. They have many stories about competition and also about the tough job of preparing for competition, including their mindset.
Results of the Landmark Study continue to be shared, and there are ongoing participants in this now 20+ year study. Blood results are measured, with precise proof that the Shaklee supplements work to create better health, and that synthetic vitamins did not fare so well. Shaklee anti aging supplements are right in line with anti aging research surrounding telomeres and how longer telomeres mean better health (more about telomeres in a future post as well).
Anti aging supplements, including Shaklee's new Life Shake, can change your life. The question is how important is changing your life, changing the state of your health to you?
Would you rather be targeting wellness, or trying to fix something like an illness or disease that pops up to challenge you?
Another piece of exciting news from the conference is that Shaklee (finally) found a way to put the Vivix liquid into a gel capsule, Vivix Liquigels. Wow! To me this is great because while I was fine with taking Vivix as liquid, I prefer to take the capsules – especially if I don't have to compromise any health benefits – and they travel easier with you as well. Vivix helps us slow cellular aging naturally.

In addition to the Life Shake and new Vivix capsules, the other big announcement was the new Life-Strip. Together the Life-Strip and the Life Shake (available in a package) are a nutrition combination that no other company can compare with their products. The Vivix Liquigels are included in the Life-Strip – everything is detailed in those links.
Shaklee makes the very best all-natural, anti-aging nutrition program.  We have the best.!We can say that. We can prove that. And you can try it with no risk. The Life Strip and the Life Shake have a no questions asked, 100% guarantee.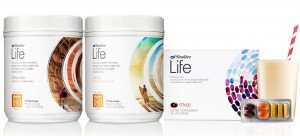 Note:  The Life Strip takes Vitalizer to another level because Shaklee added the Vivix Liquigels to the strip and some other enhancements as well such as more omega 3's (read all about it at the links above where there are tabs to click with lots of information, or contact me directly).
Last, but certainly not least, Shaklee had 2 great speakers at conference this year:  Dan Buettner and Shawn Achor.  Dan is a National Geographic Fellow and New York Times bestselling author.  He spoke about Blue Zones and how he and his team found different blue zones around the world. These are places where people live younger longer.  His new book is:  The Blue Zones Solution.
I call Shawn Achor the Happiness Guy. He was funny, talked very fast, and had such great information to share about how happiness is so SO important to your good health. His new book Before Happiness is a New York Times bestseller, and what he shared from the content was fascinating. It's healthy to be happy!
Contact me here on the site, email or call me so that we can talk about all the Shaklee news this month!