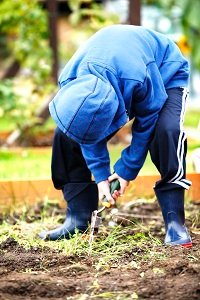 Today we are discussing 3 different arthritis pain relief supplements – joint pain relief products that can help you improve the quality of your life when they get you moving more freely.
Do you have osteoarthritis? Rheumatoid arthritis? What about spinal disc degeneration, tendinitis, bursitis, or physical injuries to joints?
Are you hurting on a daily basis? Finding it harder to do simple, everyday activities that used to be done without thinking much about it? Moving slower when you climb steps or just walking around?
Do your hands hurt? Is it hard to reach for things? Do you have trouble bending over? Find it a problem to exercise because the pain that's involved is too much to handle?
The reason you may be looking for alternatives to over-the-counter medications, or even prescription meds, is the unwanted side effects that you can't live with (it is important to talk with your doctor about this).
Side effects of common pain relief meds (such as acetomenophen and ibuprofen)- these are nonsteroidal anti-inflammatory drugs (NSAIDs) – can include:
a significant risk of stomach and intestinal bleeding
increase the risk of heart attack
increase the risk of stroke
skin reactions
increase kidney disease
increase liver disease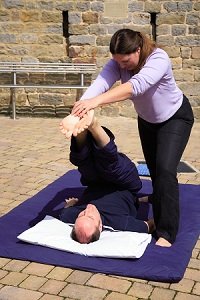 As an alternative, natural pain relief supplements can not only provide you with effective pain relief – there may be side benefits as well. Nutrients and natural supplements have multiple health benefits so you may enjoy even more than better joint function.
Three Shaklee supplements that are very unique:

Advanced Joint Health Complex
Pain Relief Complex
Joint and Muscle Pain Cream
Joint Health Complex
Shaklee has a brand new Advanced Joint Health Complex that features an update to the previous formula that was also very effective (loved and appreciated!) at providing great results for natural pain relief. The primary difference is the addition of a patent-pending fast-acting form of Boswellia extract to the other ingredients.
Boswellia works similar to a prescription pain medication in that it is related to the COX-2 inhibitors that block pain – but without the side effects. It can work quick – in five days or less.  Together, all of the nutrients work synergistically – that means they make each other work better than any of them individually.
Still key in this natural joint health solution is glucosamine, a naturally occurring substance in your body that helps build cartilage – the cushion between your joints. Shaklee uses hydrochloride glucosamine because it is the safest and most effective form.
Age or injury can cause natural levels of glucosamine to drop in your body. When your joint fluids are decreased you lose cartilage and joint health deteriorates. Taking nutrients that can help relieve pain AND help you build healthier joints sounds a whole lot better than side effects that can cause serious problems.
Pain Relief Complex
This is a natural solution to relieve pain caused by occasional overexertion. You know when spring comes and you get energized to get outside and clean up after winter – maybe you do a little too much and are hurting the next day.
Or maybe you were bending or lifting too much at work, have a longer than usual morning jog, or somehow pushed your body to the limit. Your joints suffer. And you hurt.
Pain Relief Complex is a blend of the natural ingredients: boswellia extract and safflower extract. It effectively relieves pain and promotes flexibility and overall comfortable movement after physical activity.
Something that is very important if you have a sensitive stomach is that Pain Relief Complex is gentle on your stomach and contains no aspirin. There's scientific support as well: clinical studies show that a daily dosage of 1,000 mg of boswellia extract taken in divided doses significantly improves joint discomfort, knee flexion and walking distance – overall comfortable joint movement.
Joint and Muscle Pain Cream
Do you have arthritis or joint pain that 'flares up' and need some quick relief that you feel right away? This is one of our Shaklee products that people think of as almost magical. Something I recently learned is that you can also use this cream prior to an activity that you think may result in painful joints or muscles.
You can benefit from this cream whether the pain is in your soft tissue (muscles and connective tissue) or in your hard tissue (joints). If you get back, neck or shoulder pain on occasion, or you are an athlete or someone who works out hard and often, here is a feel-good remedy.
The cream is patented and has a liposomal technology. If you are not familiar with that term, it means a very high-tech way to get the menthol (active ingredient) through your skin and right to the site in your body that is hurting.
There is a prolonged release action also, so that the pain relief effects stay with you – soothing your joints and muscles and improving blood circulation to the part of your body that hurts. Other ingredients in the Joint and Muscle Pain Relief Cream are a unique blend of sweet almond oil and aloe vera.
You may be thinking: "Wow! All three sound good. Which one should I take?" And depending on your level of pain you may need more than one of them. That's something we can discuss if you are looking for natural alternatives.
To learn more about any of the three of these, click: Arthritis Pain Relief Supplements.