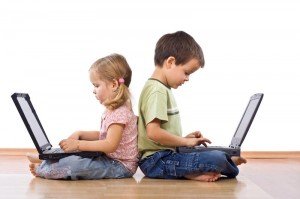 School is back in session. And seasonal illnesses are already starting to attack. What? Not good.
The summer was fun, carefree and hopefully a healthy one for you. But now we have constant threats every day. Colds, sore throats, infections, the flu, and more. How do you stay healthy so that kids don't miss school, parents don't miss work, and bottom line you feel energized and productive every single day?
The important question is: are you and your family members ready? And also ask yourself a couple of other questions.  Is your nutrition plan in place?  Do you understand the difference between all-natural, food based nutrition that feed your cells and makes them healthier?  This article won't address synthetics, but you can do a search on the site and learn more if you don't already know that synthetics can actually do more harm than good.
Two facts raise our awareness that we need nutrition supplements: our busy lives that find us eating on the run (and not always the most nutritious way) and the fact that our food (even our good food choices) doesn't have all the nutrients it once did and that we need to be healthy.
I don't know of a daily nutrition program – for kids over 12 and adults – that beats Vitalizer. With over 80 nutrients and FOUR different delivery systems that get the right ingredients to the right part of YOUR body at just the right time, it's a pretty intense program.
For children under 12, Incredivites is a comprehensive multi-vitamin/multi-mineral and there's chewable Vitamin C for extra immune protection and Mighty Smart for extra brain power!
Here are two videos that can help you and your family choose a quality nutrition program – one that is going to give you the healthy results you're looking for AND that's 100% guaranteed to do just that.
To learn more about the Vitalizer daily nutrition program for Men (without iron), Women (with iron) and Gold (with and without Vitamin K and with extra co-enzyme Q10 – for adults over age 50), visit:  VITALIZER.  If you're not already a consumer saving member of Shaklee, free membership is offered with a Vitalizer purchase.
To learn more about children's vitamins that are 100% guaranteed to make your child healthier, visit:  Children's Nutrition.