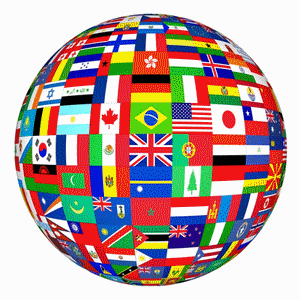 It was an enjoyable two weeks of watching Olympic athletes competing in their chosen sports. Watching Michael Phelps and the other swimmers, Shawn Johnson and Nastia Liukin with their teammates, and the Men's and Women's Basketball teams were the highlight of my viewing time.
The way these athletes perform so successfully is absolutely amazing. Of course what we see is the glory of the Olympic competition, and what they know is a tremendous amount of hard work, dedication, sacrifice and commitment to their sport and their body.
Taking care of one's body and keeping it in ultimate shape for the pounding it takes is no small matter. Olympic athletes are most probably well versed in optimal nutrition including nutrition supplements.
While we are not all going to be Olympic athletes, it is in our best interest to be active. Physical activity is good for our bodies and gives us all kinds of healthy benefits.
The number one nutrition company in the United States works with Olympic athletes who have a great nutrition demand in order to stay healthy practicing and competing.
Another component of the nutrition foundation is the new cellular anti-aging tonic that was just introduced on 8-8-08. This product is a revolutionary breakthrough in anti-aging research and is a natural food supplement. It contains resveratrol as part of a patent-pending formulation that is 10 times more powerful than resveratrol alone.
Healthy bodies require good choices in nutrition and can benefit greatly with the use of quality natural nutrition supplements.
I look forward to 2012 in London (summer games are my favorite) and will focus on my own healthy body until then!