What are the best prenatal vitamins?
Prenatal nutrition is a critical choice if you want to have a healthy pregnancy and a healthy delivery and a healthy baby.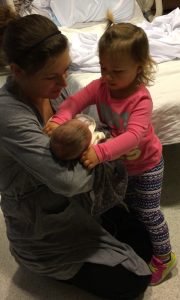 Our first grandson is absolutely perfect in every way: a healthy Shaklee baby who is also such a happy baby too! He is such a fun addition to our 3 granddaughters who arrived in the past 3 years. His mom's pre-pregnancy nutrition, pregnancy nutrition and post-pregnancy nutrition have been such great benefits for them both.
Jessica had a healthy pregnancy and delivery, and is producing more healthy breast milk than Colton can drink in a day. Today, she shares her thoughts about the supplements she takes and why each one has been important and beneficial.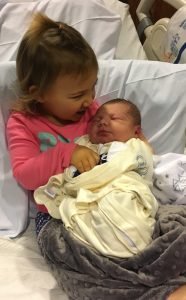 My parents have been taking Shaklee nutrition for 35 years! My mom first got introduced to the Shaklee brand right before she became pregnant with my oldest brother, and she used Shaklee as her prenatal vitamin through all 4 of her pregnancies.  She had healthy pregnancies and deliveries, and had long, healthy nursing relationships with each of us too!

I knew this was exactly what I wanted as well, so when Shane and I decided we wanted to soon start having babies (which was immediately after we were married!), I started a prenatal nutrition plan which I was faithful to every day.

Below are a list of the vitamins and nutrients that I have taken for both of my pregnancies and continue to take since I am nursing as well and want to have more babies. I added a couple to my second pregnancy that I didn't take with Ellie, after doing some research.

I was blessed to have two great pregnancies, however I noticed a huge difference in taking the additional supplements the second time around. And my energy levels have been better post-pregnancy, through recovery and with a toddler at home as well.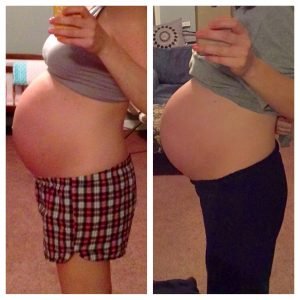 Prenatal Multivitamin
The most important component in prenatal nutrition is the multi-vitamin because your body needs a broad spectrum of vitamins and minerals for various functions and development. Essential to your choice should be a product that is bioavailable – meaning that your body can get to the nutrients (absorb them) and use them. This is what sets brands apart, and especially sets synthetic vitamins apart because your body most likely will not absorb all the nutrients from them.
The scientists, doctors, and nutrition team that develop Shaklee vitamins have tested which nutrients should be paired together to optimize absorption in the body.  A poorly manufactured vitamin will not get absorbed by your body and you won't be able to get the benefits of the nutrition. It can be very hard to find information and verification of different brands, so it is important to do your homework and get the answers. You need to choose a brand you trust, and this is why we only choose The Shaklee Corporation for our vitamins and supplements.
Shaklee makes a prenatal multi-vitamin as well as a more comprehensive nutrition program that includes the prenatal multi plus some additional nutrients.
I chose the Vitalizer for Women nutrition program for both pregnancies after researching and learning that nutrients like Omega-3 fatty acids (fish oil), extra vitamins B, C, and E, and probiotics are beneficial to a healthy pregnancy and delivery.
B-Complex
B vitamins play a most important role in pregnant women. When folic acid is deficient, birth defects can occur – even as early as the first few weeks of pregnancy when you don't know that you are pregnant. That is why you should choose to take your prenatal vitamins when you are first thinking of becoming pregnant.
Calcium
A developing baby needs calcium to build strong bones and teeth. Calcium also helps your baby grow a healthy heart, nerves, and muscles as well as develop a normal heart rhythm and blood-clotting. Calcium can also reduce your risk of hypertension and preeclampsia. And if you don't get enough calcium in your diet when you're pregnant, your baby will draw it from your bones – which may hurt your own health later on. Calcium is a bulky ingredient in supplements so there is not much in a multi-vitamin tablet – or the tablet would be too huge to swallow. This is why I took a separate calcium supplement.
Magnesium
Magnesium and calcium work in combination.  Magnesium relaxes muscles, while calcium stimulates muscles to contract. Research suggests that getting adequate magnesium during pregnancy can help prevent the uterus from contracting prematurely.  Magnesium also helps build strong teeth and bones in your baby.
I got painful leg cramps at night during my first pregnancy with my daughter and would be so sore the next day. That is when I started to take Magnesium and it helped so much that I took it from the very beginning of my second pregnancy.
Alfalfa
Alfalfa helps increase breast milk supply and is good for your overall health since it has nutrients in it that even your multi-vitamin does not due to the very deep roots of the plant, and it has healthy benefits for your blood which is such a big part of pregnancy.
I started taking this during the last trimester of my second pregnancy. It really helped decrease my postpartum bleeding and chance of hemorrhaging (I was at a higher risk because my body is naturally low in iron – I only bled for 3 weeks postpartum and not very much at all).

I first researched it for helping to increase my milk supply since I was going to be a busier mom this time around with a toddler and an infant. But then I got the additional benefit when I noticed such a drastic difference between my first and second childbirths, in regard to reduced bleeding, and I give the credit to Alfalfa.

I have been able to create a large (excess) milk supply in just 6 short weeks. Colton is growing quickly with lots of milk to drink, plus I pump the extra milk once or twice a day – this also is different from my first nursing experience where I had enough milk to develop Ellie into a healthy, chubby baby but not the extra amount.
Lecithin
Lecithin is a natural compound that helps your body's ability to absorb and make use of fat-soluble nutrients, which are critical to a wide range of body functions. The natural soy lecithin in each capsule of Shaklee Lecithin contains linoleic acid, an essential fatty acid that our bodies cannot make, choline, a neurotransmitter component (developing brain), and inositol, which plays a role in metabolic regulation.
I learned about Lecithin while looking for solutions to some natural breast feeding challenges. I started to take Lecithin after my second baby was born because it can help with blocked milk ducts and mastitis – both common breast feeding problems. I had a blocked duct when my daughter was around 10 months and it not only made me sick but affected my milk supply. I definitely wanted to prevent that from happening with my son.
Stomach Soothing Complex
Nausea is a common symptom during pregnancy. Some women have it more than others and even throughout the pregnancy, not just the typical first trimester. Stomach soothing complex, with it's unique peppermint-ginger formulation, is a very quick acting solution. Within about 12 minutes you can get relief. So this is a supplement that you take as needed when your stomach is just not right.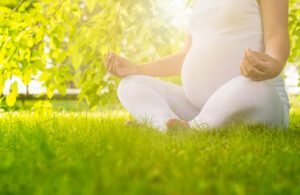 The details shared in this post are specifically about the Shaklee brand of prenatal and all-natural supplements. They are unique formulations and cannot be compared to synthetic vitamins and supplements, or any other brand.
Interesting about Shaklee:  This company pioneered the vitamin and supplement world by creating the very first multi-vitamin before the word vitamin was even created! Shaklee is still the #1 Natural Nutrition Company in America and has always offered a 100% money back guarantee – because they 100% guarantee their products work.
To learn more about any of the supplements in this article, visit the page below and use the SEARCH bar (in the upper right hand corner of the page on a computer and left side on mobile) to look for individual names of supplements. The search will take you directly to the page and there are drop down sections that give more information about each supplement including an image of the product label.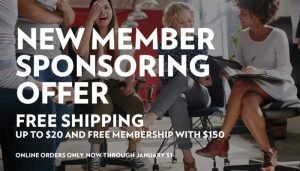 You can buy Shaklee products at retail price or as a member – similar to joining Sam's Club or Costco – to get better prices. There is no obligation to buy any products. There are only benefits to being a member, including:  free membership anytime with a Vitalizer purchase, every day lower than retail prices, seasonal special prices, occasional incentives, and an auto-ship program that gives you an extra 10% off Vitalizer and some other products. You aren't locked in to the auto-ship either – you can order, get the extra 10% off and then cancel the auto-ship. Or you can set the auto-ship to whatever frequency you want (30, 60, 90 days, etc). So you see it's very flexible!
Save
Save
Save
Save
Save
Save
Save