October is Breast Cancer Awareness Month.
In support, there are 2 different ways you can win a FREE LIFE SHAKE canister.
We are giving away Life Shake here on the blog. Put your info in below to enter.
Enter your name and email to win Life Shake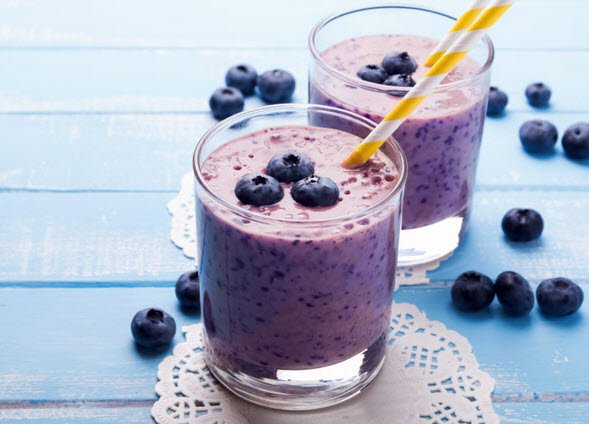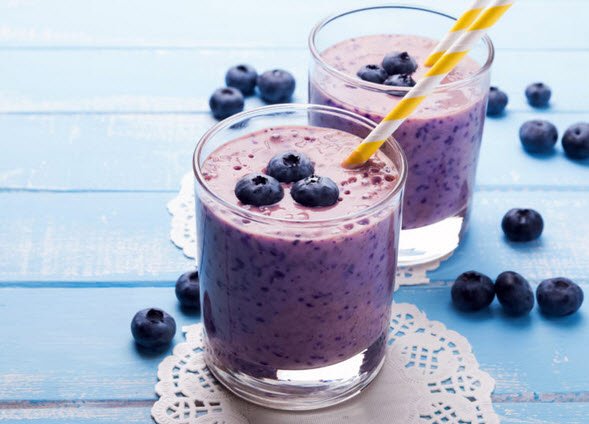 Would you like to learn more about THE BEST PROTEIN POWDER available anywhere (in our opinion)?  
It is available in Soy, Non-Soy, and Plain & Simple (unflavored and no sugar) choices.

There are plenty of options for protein supplements: soy, non-soy, vegan, whey, etc.  It is important to get protein in your diet, though you may struggle to find enough low fat, lower calorie options.  Plant based protein supplements like soy (or non-soy) in protein powder form, can be an easy and healthy way to help you meet your daily protein goals.
Once you decide what kind you want to use as your daily protein supplement, you look for a brand that makes a product you trust.  We use Shaklee nutrition products because they are the #1 Natural Nutrition Company in America and make products that we trust and that give us results. Shaklee made the very first soy protein isolate product in the Unites States and has perfected it since.
We love the Life Shake that was introduced about a year and a half ago because it has so many healthy benefits including omega-3's, probiotics and prebiotics.  If you struggle to eat healthy, you can get help right away with this protein shake because you get all the nutrients you need for a meal, along with all the extras Shaklee puts in the Life Shake that makes it different from other protein shakes.
The nutrients in Shaklee Life Shake are clinically proven to help you create the foundation for a longer, healthier life. There are 4 delicious flavors to choose from, and also some seasonal choices. Life Energizing Shake increases your energy and keeps you feeling full and satisfied between meals – really helpful if you are looking for ways to cut down on your snacking and lose those extra pounds you've been hanging on to. It's a great protein-rich meal even if you are already at your healthy goal weight.
Shaklee Life Shake Benefits
Increases energy with 24 grams† of protein, including 16 grams of ultra-pure, proprietary, plant-based, non-GMO protein
Supports digestive and immune health with a powerful, patent-pending combination of prebiotics and one billion CFU of patented probiotics
780 times more viable than the probiotics found in yogurt
Clinically tested probiotic that builds its own protective coating, allowing it to survive passage through stomach acid to reach your lower digestive system
Helps you retain lean muscle and achieve a healthier weight with added leucine
Supports brain and heart health with omega-3 ALA
Free of artificial flavors, sweeteners, and preservatives.
Non-GMO
Gluten-free
Lactose free
Kosher
Low glycemic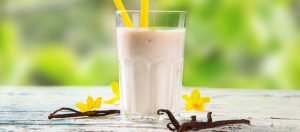 There is a new addition to the Life Shake family for anyone looking for a vegan, no sugar way of getting extra protein in your day.
The New Life Energizing Shake – Plain and Simple
This new variety of Life Energizing Shake is a vegan soy formula that has no sugar and no sweeteners. It is unflavored, low calorie, and perfect to combine with your favorite flavors for the best protein powder to meet your needs.
It is high protein and also packed with healthy nutrients and fiber to make it a meal for you.  Whether you want a quick protein packed breakfast to keep your blood sugar levels balanced all morning long, or you are watching your weight and want a lower calorie lunch option – this new Life Energizing Shake or the other Life Shake options can help you achieve your meal goals.
Details about Plain & Simple Life Energizing Shake:
16 grams of plant-based (24 grams when prepared with 8 oz low fat milk)
Added leucine to help preserve lean muscle and achieve a healthier weight
A powerful combination of prebiotics and one billion CFU of patented probiotics
Omega-3 (ALA) to support heart and brain health
Why should you take a closer look at Life Energizing Shake:  Regular or Plain & Simple

It can help you increase your energy
It can help you retain lean muscle
It can help you achieve a healthier weight
It supports digestive and immune health
Nutrition in Life Shake Contains
the amount of protein found in 4 eggs
the amount of fiber found in 1 cup broccoli+1 cup pineapples+1 cup cauliflower
the amount of calcium found in 2 cups milk
the amount of vitamin D found in 10 oz. of tuna
the amount of leucine found in 5 oz. of chicken.
Your Life Energizing Shake Options:
Available in Plain & Simple and Non-Soy varieties.
Vegan soy formula with no sugar or sweeteners. It's unflavored and lower calorie
Exclusive blend of non-GMO protein from sachainchi, potato, rice, pea and leucine.
No artificial flavors, sweeteners or preservatives
Gluten free
Lactose free
Low glycemic
Kosher.
*Note:  The main differences with the Life Energizing Shake, Plain & Simple, as compared to original Life Shake, is that it does not contain probiotics – only prebiotics, it is vegan, and it doesn't have sugar.
Shaklee-powered protein is a great source of energy, and for us, the best protein powder. All protein choices can be ordered on the same page.  The Vegan choice is under 'Soy' and then you can see both the regular Life Shake in 4 different flavors, and the Plain and Simple that has no flavor.  The Non-Soy flavor choices are Vanilla and Chocolate only.  To learn more click the images below!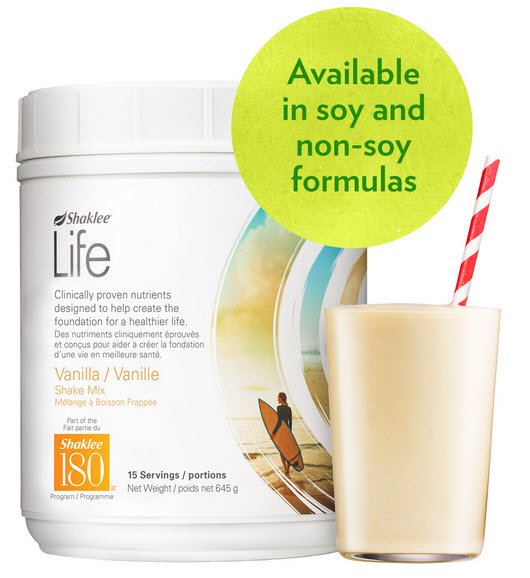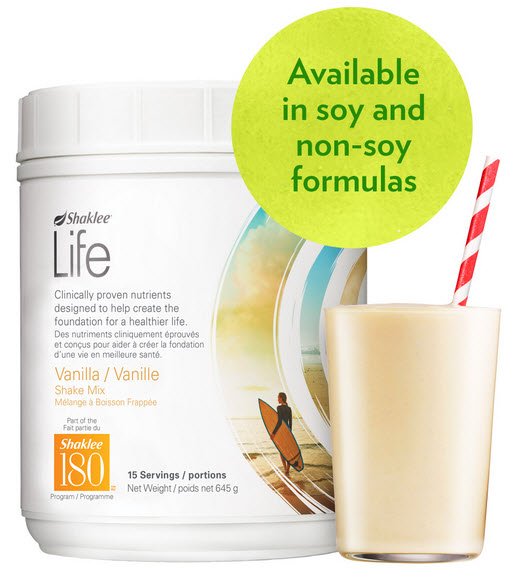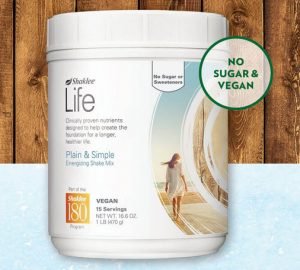 The complete list of supplements we are discussing this month can be found at the bottom of this article:  What Supplements Should I Take.
Save
Save