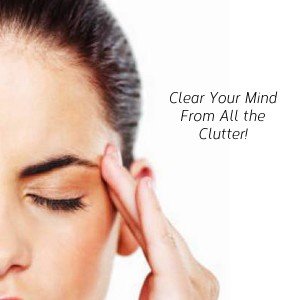 Do you get confused by vitamins? What are the benefits? Aren't they all the same? What vitamins should you take? Are all brands the same? What vitamin will help my problem? What vitamin will help my memory?
If you think about building a house, are you going to use the same tool for every task that needs done building your house? It's probably going to take a whole toolbox full of tools to get the job done.
It's the same with building good health in your body. One vitamin or nutrient or type of food is not going to get the job done. Your body needs different kinds of vitamins and minerals. And there are specific vitamins that help with a specific part of your health, like your memory and brain.
And would all tools be made of the same quality? I don't think so. With tools they can break or just not work for you. With vitamins you can either 1) experience them working in your body, 2) experience them doing nothing in your body, or 3) have them do nothing and/or potentially hurt you.
We try to help you with these questions – understand what vitamins and nutrients can help you, and why you might want to consider trying them.
Keep Your Memory
We tend to think about memory issues and developing diseases like Alzheimers and demential when we are older. The reality is that they can hit earlier than we plan.
Brain challenges as we grow older include memory, focus and reaction time. In fact, as early as age 20, neural connections start to decline and then the process accelerates as we age. Your brain needs both nutrition and exercise to stay sharp.
We know there are nutrients that can benefit us in our foods, but do we eat them every day?
You can find all kinds of vitamin and herbal fads, but we are not talking about fads – or products of the year or month.
What if there is a clinically supported supplement to help your memory?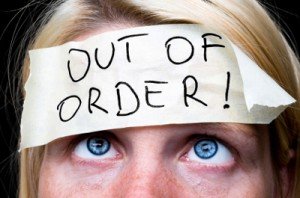 If you are looking to have long term brain and mind health, but would like improved focus and alertness NOW, there is a brain supplement with years of scientific research and clinical studies to support it. It's called MindWorks from The Shaklee Corporation and it can help with your memory and overall brain health.
Powered by an exclusive-to-Shaklee chardonnay extract, polyphenols along with B vitamins and calcium, this unique formula helps your brain for both the short term and the long term.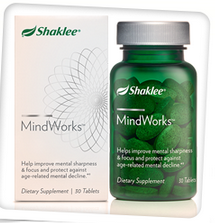 Brain Vitamins To Stay Sharp
Need better focus now? Better memory now? A little help clearing your brain, your head, so that you can feel better mental sharpness? And looking down the road a bit, how about starting to fighting now the age related cognitive diseases that are devastating people and families at growing rates?
Shaklee MindWorks is a revolutionary new all-natural supplement that helps you have better memory and better focus – and that can really help improve your day, your week, your month, you overall life in a very positive way.
3X Better Memory
3X Better Focus
Enhances Mental Sharpness
Improves Reaction Time
Protects Against Age-Related Mental Decline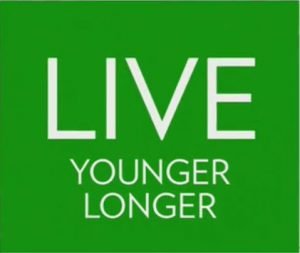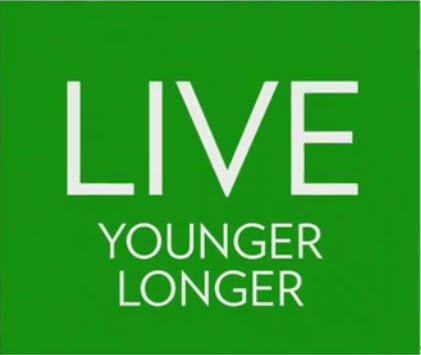 MindWorks is a clinically supported, all-natural nutrition, whole-food supplement that took years to research, develop and get into our hands to help our brains, our heads, function a whole lot better.
Memory Supplement To Think Fast
What is in MindWorks:  nutrients Chardonnay Grapeseed and Guarana Extracts that are designed to improve memory, focus and reaction time. Watch this video to learn more.
No Risk Bottle of MindWorks
MindWorks is guaranteed to work – or your money back!
Shaklee offers a no-risk way to try a full bottle of MindWorks. There's no risk because all Shaklee products are 100% guaranteed to work or your money back. This is part of the Shaklee difference: the #1 Natural Nutrition Company in America Shaklee does not offer a product until they can show that it works, that it is safe, that it is the best quality, and that you will receive benefits from it.
Click the image to Order Now!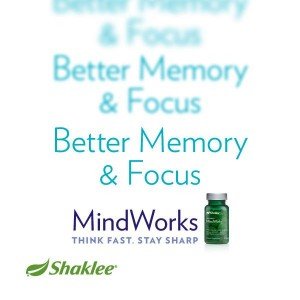 When you order, getting a SHAKLEE MEMBERSHIP saves you 15% off all Shaklee products – any time you order them (lifetime). You can purchase MindWorks at retail price, or get a Shaklee membership and save instantly (it is similar to a Sam's Club or Costco membership where you save money every time you shop – but there is no annual fee and no obligations to buy products ever).
Save
Save