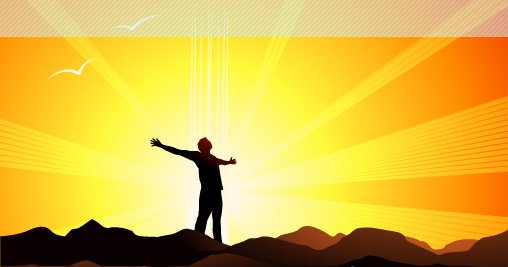 Is Vitamin D, one of the cheapest supplements you can buy, about to become the new wonder vitamin?  If you look at the research that is being done and new results being released, you might think so.
There are 41,000 deaths from breast cancer each year in the United States.  Studies are finding that adequate Vitamin D levels might be able to make a remarkable impact on that number.
I really like the Dr. Oz show and all that he stands for in terms of the preventive side of the health industry.  He said, "If I could pick one vitamin to push to everybody, it's Vitamin D!"  Read on to learn why.
Lately, your doctor may have told you that your vitamin D levels are low and you need to take a supplement.  The number of people hearing this news has been rising the past couple of years.  The scary part is that Vitamin D deficiency can even be fatal.
The numbers may in fact surprise you:  over 200 million people in North America alone are Vitamin D deficient.  The good news is that you can take an inexpensive supplement and raise those levels to the healthy range.
At the same time, you may experience some very nice benefits that you will 'feel' in your body.  A little disclaimer:  food supplements (vitamins) are not regulated like prescription meds.  It is essential to find a good quality brand because you need to be able to trust that the product will help you and not harm you.
Here's what Vitamin D can do for your body:
prevent or help arthritis
prevent or help asthma
prevent or help autism
prevent or help back pain
prevent or help cancers (breast, colon, prostate)
prevent or help chronic fatigue
prevent or help dental problems
prevent or help depression
prevent or help diabetes
prevent or help fibromyalgia
prevent or help heart disease
prevent or help high blood pressure
prevent or help hypertension
prevent or help kidney disease
prevent or help lupus
prevent or help MS
prevent or help muscle cramps
prevent or help obesity
prevent or help osteoporosis
prevent or help psoriasis
prevent or help seasonal affects disorder
prevent or help thyroid
Wow!  That's a lot of help in terms of building better health.  And feeling great every day!
Breast Cancer
October is Breast Cancer Awareness month, but we really need to think about prevention all year long.  Here are some encouraging research resultis, and we all can make the choice to supplement our diets with Vitamin D.
Clinical studies show that raising Vitamin D levels in your body can help reduce the incidence of breast cancer in the United States by 35 – 80%.  That 's impressive.
A study in 2008 showed that the women who were deficient in Vitamin D at the time they were told they had breast cancer had a 94% chance of having their cancer spread.  That's a good reason to make sure you have adequate vitamin D levels.
Where's the Sun?
If you live in the northern half of the U.S., there is a very good reason to take vitamin D, at least from October through April each year.  Your sun exposure is greatly reduced and your body is not getting enough vitamin D without taking a supplement.
To learn more about a very high quality and inexpensive Vitamin D3 supplement from the Shaklee Corporation, the #1 Natural Nutrition Company in the United States, visit cheapest supplements.  Shaklee's Vita-D3 is subjected to over 300 tests to guarantee product purity.  Supplemental Vitamin D is clinically supported and proven to significantly raise blood levels of vitamin D.
In regard to Vitamin D and breast cancer, here is a resource to check out:
Vitamin D to Prevent Breast Cancer
The Journal of Steroid Biochemistry and Molecular Biology
Volume 103, Issue 3-5, March 2007, Pages 708-711
And if you want to do some in-depth reading on Vitamin D, this book was recommended by another Shaklee field leader:
The Vitamin D Solution by Dr. Michael Holick, Ph.D., M.D.
(The forward to this book:  " Increasing the amount of Vitamin D in the body can prevent or help treat a remarkable number of ailments, from obesity to arthritis, from high blood pressure to back pain, from diabetes to muscle cramps, from upper respiratory tract infections to infectious diseases, and from fibromyalgia to cancers of the breast, colon, pancreas, prostate and ovaries. It can safeguard pregnancy, support ideal weight management, reduce abnormal cell growth and stave off infection and chronic diseases! Who would not want these benefits?!"  – Dr Andrew Weil, M.D.)