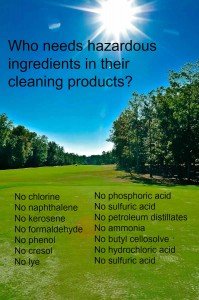 What is cleaning day like at your house? There are those of us that like to clean, but personally I think they are 'few and far between'. I guess you can see that I am not one of them. However, when I found a way to not sneeze when I wash windows and not nearly pass out when I clean the bathroom, I lost at least some of my reasons to complain about cleaning.
Chemical sensitivities can often surface when we are cleaning our homes with toxic products, and may also bother you due to the chemicals in personal care products as well.
Earth Day is celebrated in April each year, but there are healthy benefits we can enjoy year-round when we practice Earth Day or being more 'green' or 'chemical-free' every day of the year.
Would you agree that your home should be the safest place on earth?
We just listened to a podcast about chemical sensitivities and it was really interesting. Cleaning, especially Spring cleaning after a long, dusty winter, should make you feel good right? Unless it doesn't! If you're bringing more toxins into your home than you're getting rid of, chances are you're feeling it.
Here is a recording of the podcast that you can listen to (I have highlighted a good bit of the info in this article):
[audio:http://antiagingbydesign.com/Chemical_Sensitivities.mp3|titles=Chemical Sensitivities]
(If this audio will not play for you here on this site, go here:  http://antiagingbydesign.com/Chemical_Sensitivities.mp3)
People who develop chemical sensitivities can have different symptoms from headaches, allergies or asthma, to skin issues – or if the liver gets involved, more serious illnesses. Chemicals and toxins in your everyday environment can trigger all kinds of sensitivities.
3X more people have asthma today than in 1980. Young children are especially vulnerable to chemicals and toxins in home cleaning products and laundry products for several reasons:  they put things in their mouths, they have smaller bodies that can be more sensitive to toxins that get in their system, and they don't detoxify the same as adults.
The EPA says that the air inside our homes can be more toxic than outside – a situation that is hurting our health. You wonder why companies are allowed to sell products with these chemicals, and on top of that market to us in a way that makes us believe we need harsh chemicals to get our homes and our belongings clean. That's really not true, and Shaklee has proved it.
Clinical tests for cleaning performance verified that natural cleaners will clean as well or even better than store brands with chemicals and toxins that are nasty and/or offensive to be around. We have a sheet on this – just email back or call us and we will send it to you.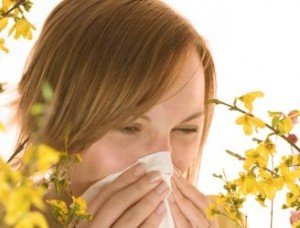 If you spend 15 minutes cleaning scale off of your shower walls, you can inhale 3X the safe one-hour exposure limit for glycol ethers that the Dept of Health and Human Services says can cause irritation of the eyes, nose, or skin, and even anemia.
Many tub and sink cleaners contain chlorine-releasing compounds that are linked to reproductive, endocrine and immune system disorders. And toilet bowl cleaners contain chemicals that are irritating to your eyes and skin and can even burn your throat.
When you have smells in your cleaners, these are chemicals to create the pine or other scents – and so it's like putting chemicals on top of the chemicals that are already present in store bought cleaners.
There are chemicals in the soaps you use to wash your dishes by hand and in the dishwasher.  And they're in your laundry products as well.  Scented laundry soaps along with scented dryer sheets combine to create even more toxins (found when gases from dryer vents were tested).
Carpet cleaners, oven cleaners, air fresheners, and pretty much every product used to clean your home exposes you to more chemicals. Most of these toxins are known to be potentially harmful on their own, but have not been tested when combined (the way we use them) so the risk is probably greater than we even realize.
In regard to commonly used scented personal care products like cleansers, lotions, hair products, deodorants, and facial skin products, there are chemicals in these as well – unless you use all-natural products.
The long-term, cumulative exposure we have to all of these toxins and chemicals is unknown. We certainly can't eliminate all of them from our lives because we live in a world of chemicals, We can, however, do certain things to limit exposure.
Ways To Live More Chemical Free
1)  Limit your use of plastics
2)  Limit using air fresheners
3)  Filter your water to reduce contaminants
4)  Reduce dust in your house (vacuum and clean furnace and air filters) – dust carries toxins
5)  Say no to dryer sheets unless they are made with non-toxic materials
6)  Add plants to your home – natural air freshener
7)  Change out cleaning products one by one – go for Green!
8)  Consider natural personal care products (lotions, soaps, hair products, etc)
Thanks so much for reading to the end.  Here is a new pdf on chemicals and the green cleaning solutions from Shaklee Get Clean home cleaning products.  Click the link below and it will open in a new tab, or you can download and print.