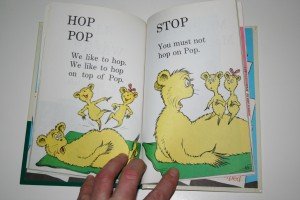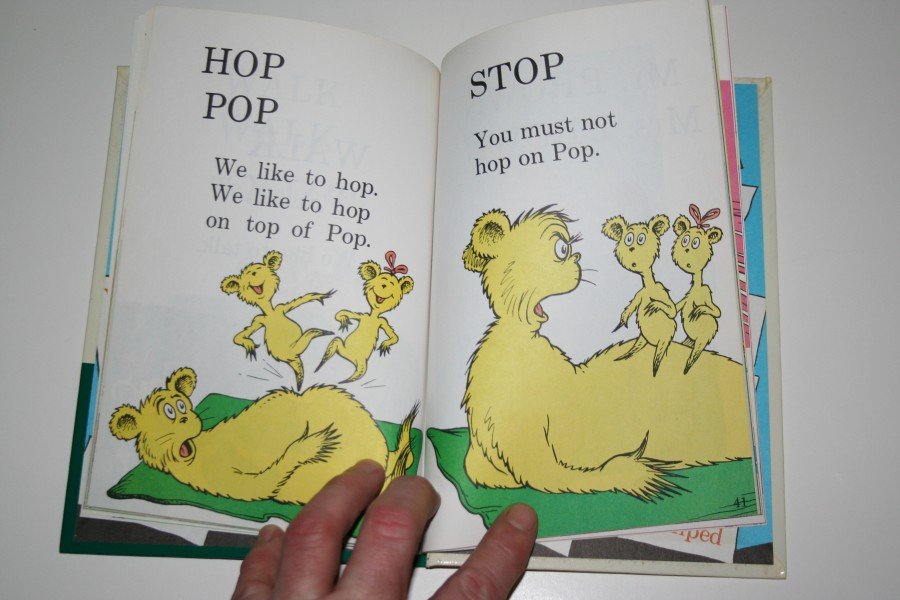 As I get ready to become a grandmother for the first time (in 5 days!), I was thinking how much all things, babies and kids, have changed since I had children. It is my hope that reading books to children lives on forever. I will be reading and the grand-kids will be hopping on pap!
We certainly do have different opportunities to access books today than we did 30, 29, 26 and 23 years ago when I had babies. I would not have guessed then how much would be on a computer or tablet or other electronic device back then.
Dr. Seuss is a favorite of kids and adults and has been for many, many years. This week it was his brithday and there's lot of love and celebrating for Dr. Seuss. My 4 year old nephew went to school as Thing 1, blue hair and all.
You can go to Youtube and pull up a video and have a complete Dr. Seuss book read to your child: 'Story Time' online! There are channels where a favorite personality reads a whole collection of books. Those I watched did a real nice job of displaying the images throughout the books as they were read.
And how about all the famous words to remember from Dr. Seuss books. I found this collection of quotes on Storify.com.
What's your favorite Dr Seuss book? Or how about a memorable quote that had or has meaning to you?
I plan to read lots of books to my grandbabies. Our twin girls will be born in five days and another grandchild in August. It's a huge year and I can't even begin to express how excited I am to enter this new chapter in my life.
Bring on the Dr. Suess books and books of all kinds. Reading to your child or grandchild is one of the best things you can do for them both now and for their future learning.
I have lots to learn throughout the experience of grand-parenting. Figuring out what half of the new gear and gadgets are is a little challenging. Who knew there are video baby monitors now. However, discovering new books and reading the classics like Dr. Seuss is going to be pure joy for this grandma.
To help you celebrate Dr. Seuss's Birthday, but only for one more day, you can click the link below and get a free gift + a special deal. If you know someone who can benefit, pass this along! Even if you're seeing this late, you can still sign up for the book club without the free gift.
The special offer includes joining Dr. Seuss & His Friends book club. There are some pretty cool features to the club and of course the experiences your child or grandchild will have via the wacky and wonderful characters in the books is pretty awesome. Classic stories that stand the test of time!
Sorry for the late notice of the offer. I just started working today with Escalate Network, the company who is running the offer. This is my affiliate link.