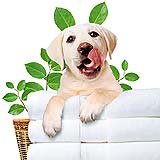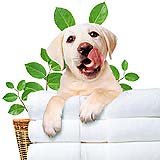 We are expanding our Give To Your Cause project.  It's a new mission to create healthier homes by cleaning without toxins and chemicals and donating money to worthy causes at the same time.  Your house will be sparkling clean, you won't be breathing harmful toxins or smelling offensive fumes, and your cause will receive the funds they require to continue helping people in need.
You can choose to help a cause and get some great healthy benefits and a super clean home. We will donate $20 for every Get Clean Starter Kit that you purchase. Just let us know what non-profit organization that you want to benefit.
Explore all the tabs along the Left Side of this Get Clean page, and learn about why it is so beneficial to use Get Clean Green Cleaning Products.
5 Reasons to Use a Get Clean Starter Kit:
1- The products clean super well – tested against major brands and clean as well OR BETTER than all of them.
2- Get Clean is GREEN and SAFE and HEALTHY – no toxins or chemicals like the cleaners you buy in stores.
3- You SAVE MONEY with the Get Clean Starter Kit – hundreds and even thousands of dollars (in fact, you would have to spend over $3,400 to get the same amount of clean)!
4- You can help the cause of your choice when we Donate $20 for every Get Clean Starter Kit.
5- We plant 5 trees for every kit sold – so you help the environment, you & your family, pets, & your cause.
After you place your order, you will get a confirmation number. Send your name, order confirmation number, and the name & address of the non-profit organization that you would like to benefit. We will send them $20 for every Get Clean Starter Kit ordered. You may order multiple kits for friends, family, co-workers, or yourself!
Email the donation information by clicking on the Orange Contact Us button on the upper right hand corner of the Giving Site or email directly to vicki@yourhealthwebsite.net.
You are welcome to forward this information to anyone you know that can benefit.