There's important history being made in Cleveland, OH this August, 2015 – apart from the political scene. We are celebrating 100 years of Shaklee supplements:  the best supplements (in my opinion!).

Do you want to make sure you're getting the right nutrition every day?
Do you want to improve your health and improve the health and appearance of your skin (your largest organ)?
Do you want the very best supplements that are proven to work?
One hundred years ago a young chiropractor named Forrest Shaklee took the very first steps toward helping make the world a healthier place. I first heard, personally, over 33 years ago, how he was a man far ahead of his time and how he started to develop a vitamin before vitamin was even a word, one of the very first in the world.
Dr. Shaklee first formulated a vitamin product to help people in his personal practice build better health. We now call this the 'Shaklee Effect' and it has touched millions of people all over the world. Today, in a time where it can be very challenging to know what supplements to take, what supplements are safe, and what supplements will really work for you, it's a great help to have Shaklee who answers all those questions for us.
100 years ago one of the very first vitamins was the Shaklee vitamin, first called vitalized minerals by Dr. Shaklee. He pretty much pioneered the supplement industry and Shaklee vitamins are still the best supplements because Shaklee is the #1 natural nutrition company in America.
Next week we will be celebrating in Cleveland, Ohio – home of the annual Shaklee conference. New natural nutrition supplements will be announced in Cleveland, and, as all Shaklee products, they will come to us with some very unique, always impressive, scientific research, study, and proof that the supplements work.
100 years of innovation has brought, and continues to bring, better health for everyone who is interested in staying healthy and young, as they grow older. We now have groundbreaking studies that clearly show lower levels of very important biomarkers of health:  triglycerides, cholesterol, homocysteine and C-reactive protein levels. Changing brands really can change your life.
How do you feel about your health?
Are you sick and tired of feeling sick and tired? Do you wish you had more energy?
Do you wish you could get through your busy day easier?
Are you open to change?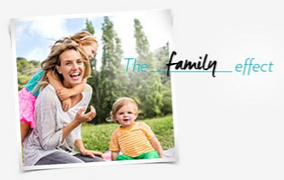 Shaklee has always been a different kind of company. Other companies are founded on principles. Other companies are based on the Golden Rule – treat people the way that you want to be treated. But there's the science part, the efficacy distinction, and the commitment to safe and natural, that start to set Shaklee apart.
Shaklee has always been about doing all you can to be 'in harmony with nature.' That means that all products, ingredients, formulations – everything about Shaklee – is the closest you would find in nature as possible. From the very first multivitamin product created in 1915, Shaklee has been about creating the best supplements based on Dr. Shaklee's belief that nature holds the answers to a long and healthy life.
Dr. Shaklee believed that 'science could unlock the secrets that nature holds'. His whole life was focused on wellness – keeping people like you and me healthy. I feel fortunate to have found Shaklee supplements over 33 years ago, and attribute my health, energy and well being to a dedicated commitment of taking the best supplements every day.
The whole food, all-natural supplements that Dr. Shaklee used in his medical practice got a boost in 1956 when he created a company that would be able to reach more people with the offer of better health. And nearly 60 years later we can still say they are the best supplements because we have the proof. Shaklee products are different. They are always safe, they always work, and they are 100% guaranteed.
The Shaklee Difference – no other company is like this:
Shaklee uses science to unlock the secrets of nature: not based on hype or fads
Average length of time customers use products is 18.5 years
Backed by 100% Satisfaction Guarantee
Investment of over $250 million in Scientific Research & Development
Over 100,000 quality tests annually
First company in the world to be certified Climate Neutral in 2000
121 medals earned by athletes who are fueled by Shaklee
Over 100 scientific papers, 90 of which are in peer reviewed publications
2007 Landmark Supplement Study proves changing brands can make you healthier
Sneak peek of Cleveland, OH on August 12-16:
"The products and the programs we are about to launch in Cleveland owe everything to Dr. Shaklee's first steps in creating The Shaklee Effect, and to his vision and innovation which expanded over the next several decades.  In Cleveland, at our 2015 Shaklee Live event, we'll be celebrating this, and the role that the Shaklee Field has played in extending The Shaklee Effect to millions of people across the world.  Even more importantly, we'll be celebrating the effect you and the people whose lives you have touched will have, as you carry forward Dr. Shaklee's legacy for the next 100 years!"
To learn more about building better health with Shaklee best supplements, 100% guaranteed, visit:  Best Supplements.