We love to talk about natural nutrition, healthy mindset and mood, and keeping your body active – all that are integral in your anti-aging journey.
This is the page where we share the resources we talk about on the blog. You can use the SEARCH box on the blog to find articles with topics that you want to read.
This post contains affiliate links for your convenience in locating how to buy, and the best part is that it doesn't cost you a penny more. Here is my full disclaimer policy.
Shopping Online
Before we get to individual products or websites, we want to tell you about Rakuten in case you aren't already connected. When you shop online, and now offline too, use a cash back program like Rakuten (formerly eBates) to earn cash back. Once a quarter they send you a check (or direct deposit) with all the cash back you earned and it can really add up.
Simply sign up with them and then every time you shop, check to see what the cash back rate is for that store (site). They have a Chrome extension that I use, and it even reminds me to get my cash back. My personal cash back has ranged from 1% to 16% of the total I purchase each time I shop. I love getting the cash back.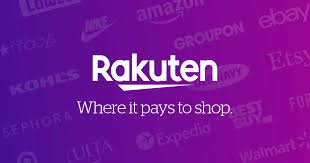 You can get a bonus for trying it (and I get a referral fee as well). If you haven't already been using Rakuten, give it a try, and then you can also refer your friends and family to it.
---
Shaklee Natural Nutrition Products
While Shaklee does not participate with Rakuten, they do better! There is a 15% discount every day on all Shaklee products with your lifetime membership. You can even get the membership free with certain purchases.
When it comes to our health, we choose natural nutrition and chemical free personal care, skin care, and home care choices that help us stay healthy.
It is important to remember that when it comes to your health, you have to be the one in charge – you are your primary, personal health advocate. Your doctor is there to diagnose and treat illnesses or diseases, but to prevent those health challenges and work on having your very best health, it's all up to you!
We started on our healthy journey before the 30 years of clinical studies that have now been published about how supplementing your food with natural nutrition vitamins, minerals, herbal products and a quality protein source have been proven to help keep you healthy and prevent illnesses.
That was 39 years ago and it was a good decision for us to trust Shaklee with all of our supplements. It is hard to explain why Shaklee is better – you have to experience and feel it. And the good news is there is no risk – there is a 100% guarantee on all products.

More about our healthy journey and why we chose Shaklee here: About Us.
---
RUNNING SHOES
We wrote about running shoes, and I like to wear running shoes for walking as well, in this article: AntiAging Running Shoes.