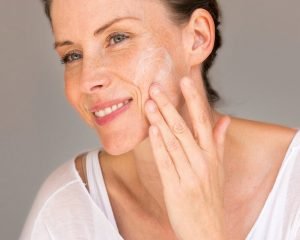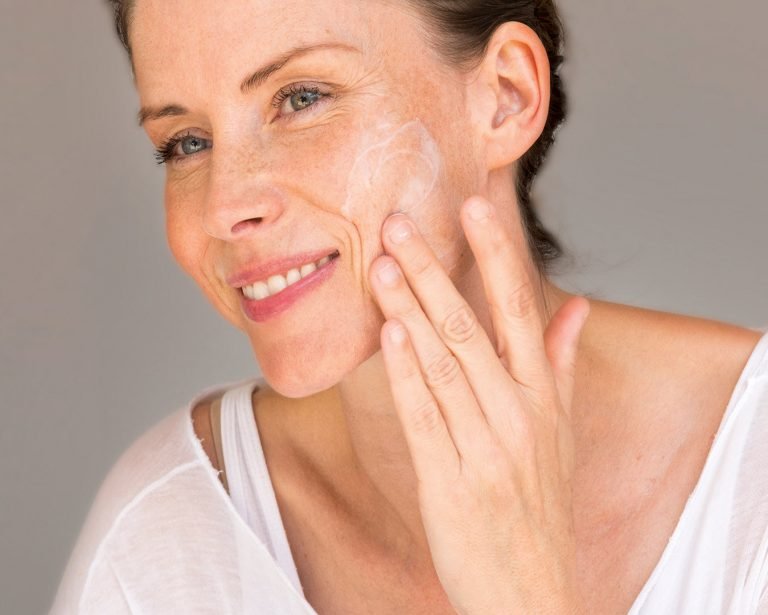 Winter is hard on skin. You can hydrate your skin by providing more moisture to it in two important ways. First, drinking water is essential to having healthy, hydrated skin. Second, you can give your skin more moisture with skin care products that are designed to attract moisture to your skin's outer layers as well.
You may think that "dry" skin means the same as "dehydrated" skin. But they are not the same thing.
The terms refer to different conditions. The reason it is important to know the difference between dry skin and dehydrated skin is because you want to choose the right skin care regimen that will benefit your skin.
What is Dry Skin?
Dry skin is a certain skin type that you are either born with, or that you develop later in life. For women, that can mean post-menopause. Dry skin can be determined by your genetics, and it can look rough, flaky and sometimes feel itchy.
What is Dehydrated Skin?
You can experience dehydration no matter what skin type you are, and for any number of reasons such as hormonal imbalances, your diet, certain environmental factors, the process of aging, and also changes in the weather. When your skin is dehydrated, it looks dull and feels tight.
Keeping Your Skin Hydrated
If you think you are alone with your dry skin, you're definitely not. Something like 95% of people have experienced dry skin at least once in their life – and that includes men and women, of all ages, and all around the world.
All of the cells throughout your body, including your skin cells, need fluids passing through them in order for them to function properly. The same way fluids carry nutrients to your cells to make your entire body including your skin is healthy, fluids help flush out toxic materials that are hiding deep inside your skin.

If you lack fluids, or moisture, your skin is going to struggle to be healthy. When your skin gets dehydrated, and is robbed of vital nutrients, it can result in fine lines, a loss of collagen and elasticity, and flaking or discolored skin.
Dry and dehydrated skin is a very common problem, but the good news is that there are super-simple ways to keep your skin hydrated, so you can wake up every morning to naturally glowing skin.
The 4 Best Ways to Hydrate Your Skin
Drink Lots of Safe, Pure Water. Drink about 8 glasses, or 64 ounces, every day. You may need even more if you sweat a lot during exercise or in the warmer summer months. It helps us to carry water bottles everywhere we go as it is a visual reminder to drink, drink, drink. If you struggle to drink enough water, start tracking how much you are drinking, at least for a week or so until it becomes more of a habit. You can also eat foods that are water-packed such as watermelon, grapes, berries or grapefruit.
Moisturize Your Skin. One of the best things you can do for your skin is to keep it topically hydrated and moisturized. When you use a moisturizer after washing your face, you are helping to hydrate your dry skin. Water-attracting ingredients in serums and moisturizers with hyaluronic acid will re-hydrate, locking in moisture and preventing drying. Products with hyaluronic acid help your skin stay hydrated for hours, no matter what climate you're in. Use a cleanser to wash your face, instead of soap that can strip your skin of hydration. You want to avoid dehydrating ingredients like alcohol and petroleum-based chemicals, and avoid artificial fragrances, questionable surfactants/detergents, and harsh chemicals.
Shower Temperature. That hot shower can feel really good int the cold winter months, but they're actually damaging to your skin. Hot water under high pressure can cause the delicate capillaries under your skin to break, and it washes away your skin's protective oils. If you use warm water instead, you also won't get that dry, tight, and itchy skin that hot water can produce.
Sun Protection. That sun-kissed look can make you feel great and look really good in pictures but it doesn't really equate to healthy skin. It's more like dead skin. You can protect your skin with a sunscreen of at least SPF 30 and still get a golden glow. It's important to use that sunscreen whey you are at the beach, by the pool, or outside in the sun for any extended lengths of time.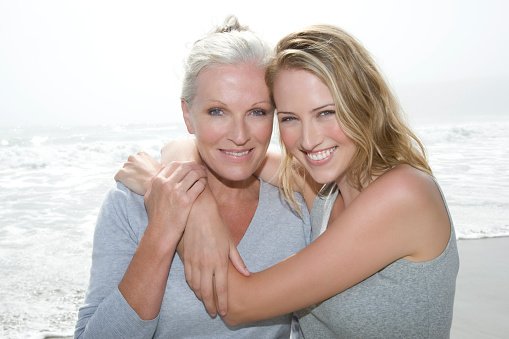 Dry and dehydrated skin is more susceptible to premature signs of aging and even sensitivity.
Want to keep visible signs of aging away? Keep your skin hydrated!
One of our favorite ways to keep our skin hydrated is using the Youth Moisture Activating Serum that is clinically proven to increase hydration levels by 212% in one application – yes just ONE application! And we follow that with the Moisture Lock Day Cream to keep that moisture locked in all day.
Skin Care Solutions for Dry and Dehydrated Skin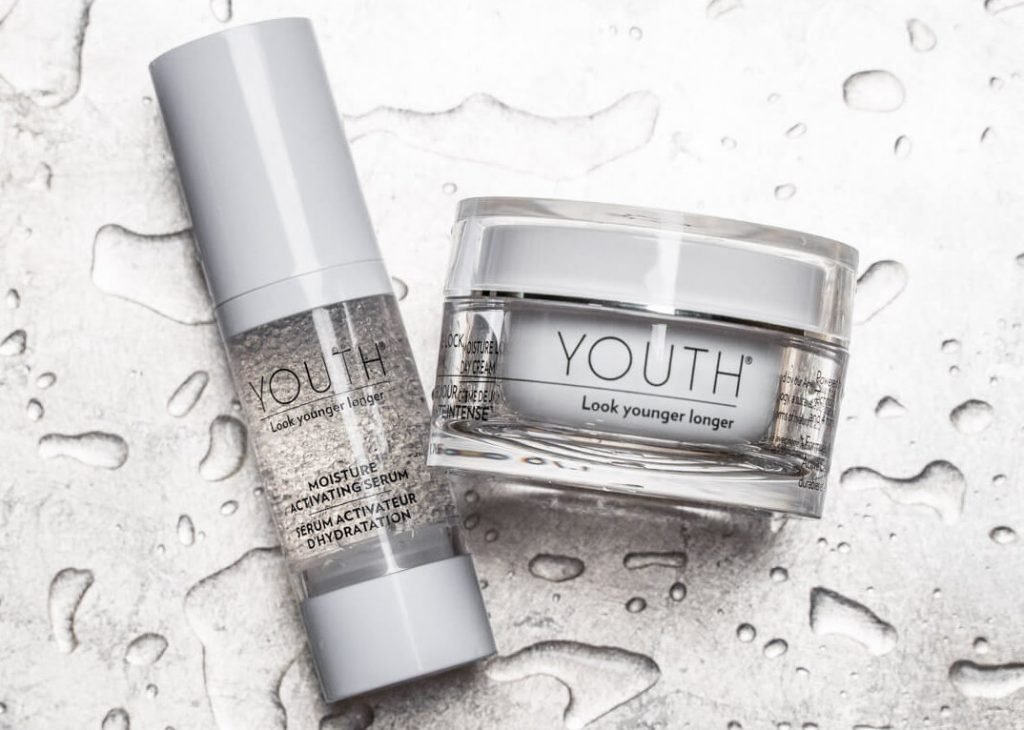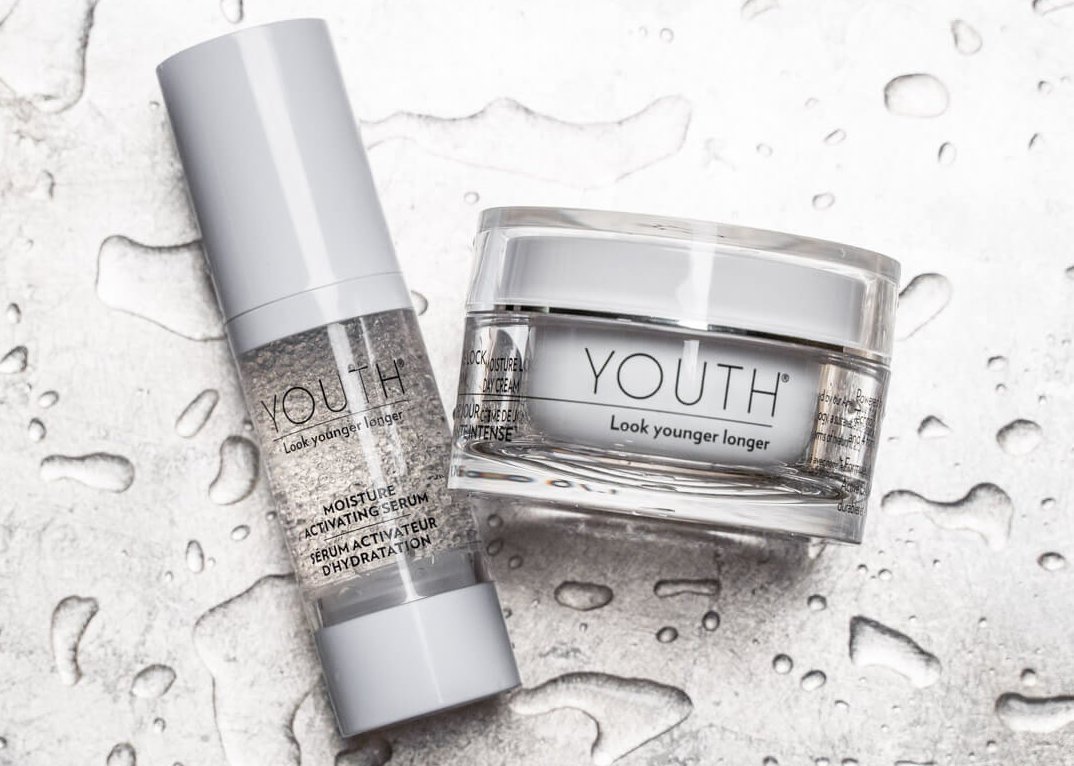 The YOUTH Hydration regimen is designed to provide solutions for both dry and dehydrated skin.
Moisture Activating Serum
Youth Moisture Activating Serum contains a unique blend of four forms of hyaluronic acid that can retain up to 1,000 times its weight in water, to trap and retain moisture in your skin's deeper layers.
It increase skin hydration by 212% and acts as a moisture magnet, attracting it to the skin's outer layers and allowing it to act as a reservoir locking in hydration, reducing the appearance of fine lines and redness.
The exclusive formula also includes powerful botanicals like Cactus extract, to help attract and hold moisture in the outer layer and transport it where needed throughout skin cells, 100% sustainable plant-based squalane that helps build a protective barrier to reduce water loss sealing in hydration for lasting results, and 100% plant-based lipids, known to help hold moisture in the skin.
Also unique to the Moisture Activating Serum are key actives from the Youth Complex such as Muscadine Grape, Lotus Japonicus, Schisandra, Vital Repair+ Complex and Apple Cell for additional anti-aging benefits.
Moisture Lock Day Cream
YOUTH Moisture Lock Day Cream is designed to protect your skin from moisture loss and seal in the actives of your hydrating serum.
It protects your skin from moisture loss all day long for smoother, plumper, softer, and more hydrated skin.
It's designed to be used after the Moisture Activating Serum, and quenches your thirsty skin, replenishes hydration and protects your skin from moisture loss.
What we love so much about Moisture Lock Day Cream is its cloud-like texture – it is SO light and we had never experienced that texture before in a face cream! Also it is perfect to layer under BB Cream.
Important When Choosing Skin Care Products:
Something that is a definite requirement to us when choosing skin care products is that they are natural – clean, if you will. The Youth Skin Care products we choose has the biggest 'Free of' list than any other beauty brand – that is 'free of' chemicals. Purity and safety are just as important as high performance, and thankfully we don't have to sacrifice performance. In other words, you do not need to use questionable chemicals to make effective skin care products.
Last Considerations About Hydrating Your Skin
Humidity. Winter air can be very dry indoors. If you have space heaters or keep your heat set high, you may be comfy but your skin may be taking a hit. If you need to put more moisture into the air, consider using a humidifier that can help your skin from drying out.
Diet and lifestyle matter. Certain food can be inflammatory and affect your skin. Alternatively, you can eat foods that are healthier for your skin. Foods with omega'3's help preserve skin moisture.
Consider using a toner and facial masks. A good skin toner can help exfoliate your skin. When you remove dull cells and environmental pollutants, you can restore your skin's natural brightness and radiance. An exfoliating mask can prepare your skin to absorb your moisturizer better, and a hydrating gel mask can give you that refreshed, hydrated, glowing look.
If you would like to talk about any of the skin care products we discussed here today, contact us anytime. And subscribe to our Anti Aging Tips so that you can keep updated with actionable ways to live younger longer!