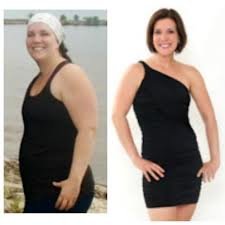 Looking

for a Safe Way to Boost
 Your Metabolism?
and
Help Keep Your Blood Sugar Steady
and
Get the Vitamins and Minerals You Need
(without upsetting your stomach?)
Is Your Weight Loss Program Lacking Nutrition?
Can the ingredients in these little tablets solve all your problems?
Not really.
But they can solve three of them.
CINCH
3-in-1 BOOST
You get a proprietary thermogenic blend with 270 mg of calorie-burning EGCG
Helps retain normal blood sugar levels, which may help feelings of hunger
Multivitamin and multimineral formula provides nutritional insurance
Nutrition + Metabolism Booster
So not only is Cinch Boost safe and not only will it boost your metabolism,
it gives you all the nutrients you need while you are trying to lose weight.
Give Your Body The Nutrition It Needs During Weight Loss
Traditionally, if you cut some of your calories, you lose some vital nutrients and in turn you can lose your energy. For many people, that's why you can't maintain a diet.  You feel lousy. Your body is not satisfied because it isn't getting enough nutrients.
Try Cinch 3-in-1 Boost today and let it help you Boost Your Metabolism!.
Cinch Boost is made by the #1 Natural Nutrition Company in the United States.
The brand that has the science and research behind the products that make them #1.
When you look for high quality, safe, effective, science driven weight loss supplements & natural nutrition products, you go to Shaklee!
BUY on this site and save 15% off retail price + Free Shipping
Included with your purchase is information material about 3-in-1 Boost
Paypal
or
Google Wallet
You will receive a confirmation of your order. Thank you!
Shaklee Independent Distributor