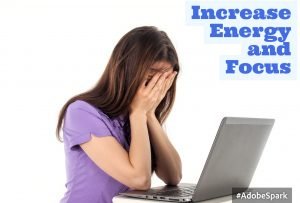 Are you dragging through your day – whether you are home working, driving and needing to stay alert, at your desk trying to keep awake, or wherever you find yourself without enough energy to get accomplished what you need to do? What are you doing to help that?
Are you tired but yet you can't get enough sleep or have a hard time falling asleep? It could be related to what you are eating or drinking to stay awake all day.
Are you needing to increase energy levels throughout the day but haven't found a solution that's working for you? Many energy boosters on the market provide more carbohydrates than they do energy.
Here are 4 healthy ways to naturally increase your energy – without excess caffeine, calories, carbs, sugar or chemicals that your body doesn't need.
Zero Calorie Energy Drink
Now you can..
Improve your mental alertness and focus naturally
Zero Calorie Energy Drink is your alternative to energy drinks that are loaded with calories, sugar, caffeine, and artificial everything that not only lacks nutrition but has some ingredients that are not healthy for your body at all. It wakes you up quickly when you start to drag during the day.
The first energy booster is an energy drink that comes in a powder packet and mixed with water and provides fast and lasting clean energy – and don't be thinking it won't work because it's 'healthy'!  All the energy products on this page work AWESOME!
What is Shaklee Zero Calorie Energy Drink

Powered b Guayusa (pronounced why-oosa) – an Amazonian superfood coveted for its energy, antioxidants, polyphenol content
Green Coffee Beans
Sweetened with  monk fruit extract
Guaranteed to be safe and free from banned substances
Non-GMO
Gluten Free
No artificial flavors, sweeteners or preservatives
Kosher
Convenient stick packs are great for on-the-go.
Mix 1 stick pack in 8 oz. of water or juice.
Enjoy before working out or anytime you need a burst of energy, a wake-up, more focus or alertness.
Contains 120 mg. of caffeine per serving.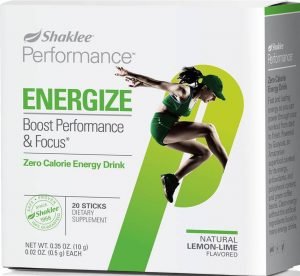 ORDER ZERO CALORIE ENERGY DRINK
The Shaklee Performance line
Zero Calorie Energy Drink is part of the Shaklee Performance sports nutrition line  –  a safe, proven, comprehensive way to get the optimized nutrition you need to support your specific activity and fitness goals. There are other products to meet all of your sports nutrition needs.
Whether you visit the gym twice a week to stay fit and active, or you're a competitive athlete, Performance has the solution to help maximize your results and speed recovery.
Energy Chews
What if there was a way to..
Energize your body, sharpen your mind AND improve your mood
Second is another natural solution for energy, also healthy for you – and is in a chewable form.
This energy booster is a simple energy chew that really isn't so simple. It's got some solid science and research behind it, with ingredients that are proven to work to provide energy and alertness and more.
What are Shaklee Energy Chews
Great tasting chews that are 75% organic
L-thanine and L-tyrosine to help promote focus and alertness
Energy releasing B vitamins
Green Tea
Vitamin D
No artificial flavors, colors, sweeteners or added preservatives
What sets Energy Chews apart from energy drinks is what is called 'The Healthy Edge' – a fantastic alternative to a high sugar, high caffeine drink. In fact, Energy Chews have 1/3 to 1/4 of the carbohydrates and sugar and that competitors have and so the calorie content is significantly lower – that is huge if you are taking energy products on a regular basis.
Energy Boost with 5 Benefits
You should require your energy product to do more than stimulate, and that is all that sugar does. Even better than an energy boost alone is to sharpen your mind and your thinking and your focus, and also improve your mood. That's 5 benefits instead of one.
Sugar is a very cheap ingredient. When you purchase an energy product that is mostly sugar, you can get some pretty good deals. But you aren't going to get multiple healthy benefits from sugar and caffeine alone. You'll have to settle for carbs, calories, jitters and nervousness.
Energy in a healthy way means no nervousness and no jitters. The only caffeine in Energy Chews is a small amount of natural caffeine from green tea. The only way you would have any trouble using Energy Chews is if you have extreme sensitivities to caffeine of any kind.
Shaklee Energy Chews work within minutes to energize your body, help you stay awake, help you get more focused on what you are doing, help you think more clearly and put you in a better mood. And guess what! They taste good also!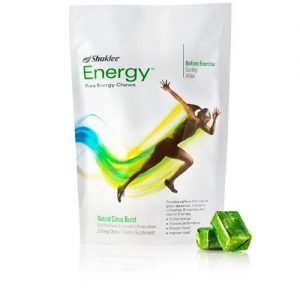 Energy Tea
Another option is Shaklee energizing tea that gives you liquid oomph. It is a blend of red, white and green teas and gives you a healthy energy boost. You can drink it cold or hot and there are only 5 calories in it.
The combination of the three teas is unique and each has a special benefit. The green tea extract in combination with the other teas has been shown to help burn more calories than caffeine alone. Matcha tea is the most healthy and health beneficial tea in the world. Taurine is included in Energy Tea for both energy and well-being.
As a side benefit, did you know that research shows that regular tea drinkers have a lower percentage of body fat than non-tea drinkers. There's another reason to enjoy Shaklee Energy Tea.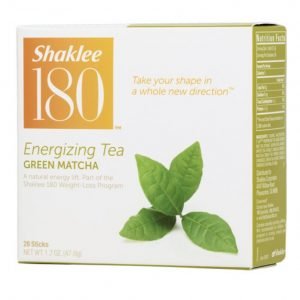 CorEnergy
Last, but not least, is Shaklee's CorEnergy supplement. It's an herbal product designed for everyday use and to give you a positive effect on your health. The ingredients include Cordyceps, Ginseng and Green Tea.
The benefits of the Cordyceps mushroom include:  reduces fatigue, enhances physical and mental performance, liver protection and restoration, reduces plasma lipids and triglycerides, and improves renal function.
Ginseng helps invigorate you if you are struggling with fatigue or lack of concentration – physical or mental exhaustion or stress. It can help improve your stamina and concentration, your work efficiency and ability to resist stress.
There are many healthy benefits associated with Ginseng use. You might be impressed to learn some of them: help normalize your blood pressure, help you perform better, increase your tolerance to stress, help with some diabetes effects, has possible anti-cancer effects and can provide positive effects on your immune system.
In our research on green tea, it was interesting to learn that green tea is the most widely used beverage in the world other than water, and that tea has been consumed for more than 500,000 years. The caffeine content of green tea is low and should be agreeable to most people.
There are great antioxidant benefits in green tea consumption, with about 300 mg of polyphenols in every 8 oz cup. Polyphenols help protect your liver, can help prevent certain kinds of cancer, can help prevent cavities in your teeth, and can have healthy benefits for your triglycerides and cholesterol.
With all these healthy benefits of the 3 ingredients in Shaklee CorEnergy, it can be an excellent daily supplement if you feel like you need to increase your energy levels most days.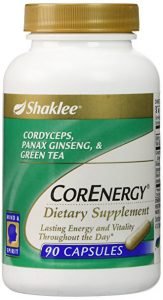 There you have it. 3 healthy, safe, and effective solutions to how to increase your energy levels. There is a place for all if you desire, or any one will give you fantastic results. And remember that all Shaklee nutrition supplements are 100% guaranteed to work for you.
The complete list of supplements we are discussing this month can be found at the bottom of this article:  What Supplements Should I Take.
Save