It doesn't have to be that way…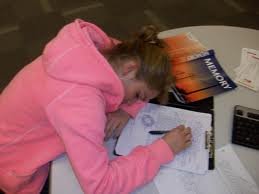 Need More Energy? Can't get enough coffee all day long? Are you dragging yourself out of bed in the morning and stumbling through the rest of your day?  Why are you so tired?
(Also see the sister: Energy article to this one is more technical but also a great read for understanding more about how we get energy from our bodies.)
Low energy is a very common complaint from people, in fact it may be the #1 reason people go to doctors.  That low energy or fatigue report from a patient will often lead to a full blood work up, checking for thyroid problems, anemia, and even cancer.  When you consider the large numbers of people nationwide, more often than not the usual outcome is that everything is normal. Well it doesn't seem 'normal' to be so tired – right?
The reason for low energy is often not a disease, but dietary and lifestyle factors that affect energy production in our cells.  Some questions to consider:  Do you feel tired on a regular basis, or just certain ebbs of low energy?  Do you wake up tired and never feel like you have energy?  Or do you feel fatigued only when you don't get enough sleep?
Your Energy Levels
Some examples:  a young mom who is always tired may want to consider what your sleep patterns are, if you are eating balanced meals, how much stress is in your life (can you find ways to lower stress), if you have recently lost or gained weight, and how much support you have at home.
Athletes:  it should be determined if you are eating the right balance of carbs and proteins, getting enough sleep and adequate recovery between training, and if you are not getting the best results from workouts or are tired frequently?  We will discuss more in a minute about how an extra boost can help an athlete get to the finish line.
The busy executive, new parents, the sleep deprived student, grandparents who are babysitting grandchildren and trying to keep up with them are more examples of people who may complain of low energy and fatigue.  How about you?  What brought you to this page?
Why Am I Tired or Have Low Energy?
It helps to determine what is behind the low energy, and to be smart and proactive about taking care of yourself.  The body needs adequate rest and has definite nutrition needs for the demands of each day.
Supplying a little extra energy to certain parts of your body can safely boost your body's energy.  When you get those low energy or tired feelings, think about why your body needs that energy boost.  Have you eaten lately?  Are you under stress?
The first thing to realize is that a donut or sugary soft drink is not the answer, because a little while after eating or drinkig sugar you will have a blood sugar crash.  Food that is a balance between protein, carbs and fat will help you for a much longer time. Look for low-glycemic foods – they balance your blood sugar better.
Sometimes you don't actually need more food, and your body can benefit from a small boost to your system.  This is what caffeine will provide – either coffee or tea.  Caffeine can speed up your heart rate, blood flow, and respiratory rate for several hours, and help give your metabolism and overall energy a measured boost.
Caffeine stimulates your central nervous system, giving you better focus, and an improved mood.  Green tea is also a good way to boost metabolism.  Both coffee and tea contain antioxidants and polyphenols that can have healthy benefits.  The key is to realize that you can get these energy boosts with a cup or two of coffee or tea.. not the whole pot.

Energy Boosters That Are Not So Healthy
In terms of the energy drinks and shots on the market, there are some big promises made.  What's important to consider is that, in addition to a possible energy boost, you might be getting some ingredients that are not good for your body.  High amounts of sugar and calories can cause you to crash an hour later, and these drinks can contribute to weight gain and more.
Artificial colors, artificial flavors, artificial sweeteners, and artificial preservatives are all associated with various energy drinks on the market, and not a welcome addition to a healthy diet.
So what is the optimal fuel for our body?
1)  Eat a good breakfast with 15-25 grams of protein, fruit or whole grain cereal.  This will jumpstart your energy for the day.  Skipping breakfast takes longer for the body to start burning calories.  Eating small meals throughout the day helps keep energy level up.
2)  Increase activity because it increases energy – even walking is better than no exercise.
3)  Consider taking a power nap, especially if you didn't get adequate sleep the night before – and even if you did if your days are busy.  Getting 7-8 hours of sleep per night is highly recommended.  Studies by the National Institute of Mental Health have determined that a 60 min power nap can reduce the mind numbing effects of information overload, and may help us better retain what we are learning
4)  Reduce stress and deal with anger.  Stress has a negative effect on our health AND stress impacts our metabolism by redirecting blood flow away from the digestion system and preferentially storing fats around the vital organs where it is harder to reduce
through exercise.  It is important to understand that stress is the result of anxiety, and anxiety uses up a whole lot of our energy.  When low but chronic levels of stress erode energy levels, over time you find yourself doing less but feeling it more.
Note:  while for many folks increased exercise burns off the chemical effects of stress and anger, others find relief in quiet pursuits:  listening to music or just talking on the phone.
5)  Eat more whole grains and eat less sugar – the key is to keep blood sugar levels steady so your energy can be consistent.  Whole grains provide a steady release of fuel for your body.
6)  Drink more water and less alcohol –  thirst can also masquerade as fatigue.  It is important, after exercise when body is craving fluids, to drink water that will help boost energy.  Many types of alcohol are loaded with sugars and leave you dehydrated.
7)   Don't forget the sustaining power of protein – a protein shake can provide 15-25 grams of protein and is very energizing.
When our lifestyle choices are not quite enough, and we need an energy boost to get through an athletic event, a busy day of meetings, or staying up late to study, there are healthy energy boosters to consider.  Many energy drinks on the market, or capsules, chews, etc. have artificial flavors, artificial sweeteners, artificial preservatives, too much caffeine, and too much sugar.
Healthy, Safe, Nutritious Energy Choices that can fit very easily into your life:
Having enough energy can also boost your mood along with making you more productive and able to enjoy whatever you choose to do each day.  When you think you need a little extra help with your low energy or fatigue, that your regular lifestyle isn't providing for you, there are safe, healthy, natural choices.
Click:  NATURAL ENERGY BOOSTERS that provide all-natural ingredients to help boost your energy, alertness, and focus – all which can make a huge difference in your life without side effects.  If I am feeling tired or starting to drag mid-way through my day, I chew one of these little 'vitamin energy chews' as I like to call them – and within about 15 minutes I am alert and focused again.. and most important I don't feel tired anymore.  There's no big burst of energy – and no crash to look forward to.  It's just a natural feeling that I have energy again.

For one of the healthiest meals you can have, that also contains energizing soy protein, consider trying a Shaklee Life Shake.  It's risk free – with a 100% money back guarantee.  It also has leucine that helps you maintain lean muscle that burns calories to help your weight management (or weight loss) goals.
And for a very easy burst of healthy energy, that's actually more like a quick 'wake up and get focused' with no follow-up crash, consider trying all natural Energy Chews that help you sharpen your focus and stay alert as well.