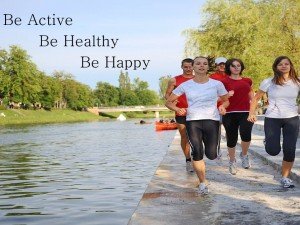 Is joint pain slowing you down? Do you have discomfort in your joints, tenderness in or around your joints, or a loss of flexibility? Joint problems such as arthritis can be genetic, but there are many reasons why you may be hurting.
1 in 2 people will develop joint pain before they reach 85, and many suffer daily long before that age. Some reasons include wear and tear on your joints that come with age, overweight and obesity that add stress to your knees and hips, overuse from either being an athlete or having a very physical job, and also weakness around your muscles that can develop into joint pain.
Maybe you are a runner or a biker, or a serious athete in a sport. Or do you install floor coverings, have a job where you lift heavy objects, or work some other physically demanding job? Whatever the case, you shouldn't have to slow down or change your lifestyle because your joints are causing daily pain. What you need is some answers – some kind of relief from your pain.
How about if you can not only feel better, but also improve the health of your joints? Today we have a Joint Health discussion for you. I always learn helpful things in these podcasts. The information comes straight from scientific research that is giving us some great solutions to our health problems.
Listen to the Joint Health podcast by clicking here:  Natural Pain Relief
When I have a problem with pain, I look first for natural alternatives that can give me relief and not have to worry about side effects. Here's another blog post that can be helpful:  Natural Joint Pain Relief.