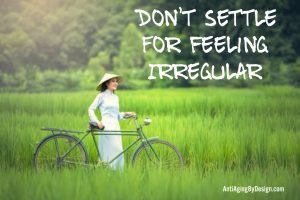 Are you looking for natural laxatives for help with constipation, and that don't have any unwanted or discomfort side effects? This kind of struggle is tough to live with and really does affect your quality of life in terms of the direction your day can take when you are uncomfortable or hurting.
Wouldn't it be great to not have to worry about constipation or other bowel problems. If you have searched for constipation remedies and are not satisfied with what you've found so far, I encourage you to take a look at a product that has been around a long, long time and that still is one of the most popular products of the Shaklee brand.
Today we talk about Shaklee Herb-lax that is loved by so many people who have had discomfort from things like occasional constipation, chronic constipation, other bowel issues, and a host of digestive issues, and would not be without its daily use. It is a proprietary blend, and trust me that you won't find anything even close to it anywhere! Remember that Shaklee is the oldest nutrition company in the U.S. and still the #1 Natural Nutrition Company in America – the products are unique and stand the test of time.
In fact, Herb-lax was the second product Dr. Shaklee made, over 60 years ago. He was always said to be a man way ahead of his time, and this product that he felt the important need to develop is still very much needed and used today. Not only that, but all these years later and I don't see products like it advertised.
Maybe I am such a fan because I have taken it for 35 years last month! Yes, this is the product that first introduced me to the Shaklee brand of whole food supplements, because that is what I was in search of all those years ago:  a solution to constipation.

While I learned more about healthy eating, including adding more fiber in my diet and drinking more pure, natural water, I also learned about the many benefits of taking Shaklee Herb-lax even when I wasn't constipated anymore.  It is a special formulation that is designed to help the movement of food through your intestinal system.

One thing I discovered is that by consuming it, your body can better absorb other nutrients which is so important to your good health.  Second is that you don't have to be constipated to have a junky bowel.  You can move your bowels many times a day, and still be harboring dead cells, decaying food materials, chemicals, parasites, etc.  This can contribute to toxins being circulated in your body, and may result in you getting sick or disease conditions.
What you really have to appreciate are the NINE herbs that make up Shaklee Herb-Lax because each of them has a healthy benefit; and so in addition to getting relief from constipation or whatever you are struggling with, you get all these other digestive benefits. Take a look.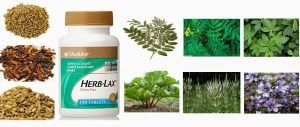 Shaklee Herb-Lax
SENNA (Cassia angustifolia) – Senna stimulates colon activity and produces a laxative effect.  Studies have confirmed the benefit of using Senna when constipation is present.  It increases the moisture content for easier movement of the bowel.
BUCKTHORN BARK (Rhamnus frangula) – Used for centuries to detoxify, it works to improve the muscle contractions and water movement needed from the colon to the bowels.  The result is that of a safe diuretic creating strong, softer bowel movements.
LICORICE ROOT (Glycyrrhiza glabra) – With its sweet taste, this ingredient helps make it possible to make an Herb-Lax tea.  It is also known to be a powerful antioxidant with protection for liver cells.  With flavonoids, it acts as an anti-inflammatory, reducing bacteria and minimizing pressure of the bowel often seen with diverticulosis.
ALFALFA (Medicago sativa) – Grown without pesticides or chemical fertilizers, Shaklee's Alfalfa has deep roots which provide pure minerals and enzymes not found in other plants.  It acts to help break down proteins, decrease nausea and reduce swelling of inflammation.
FENNEL SEED POWDER (Foeniculum vulgare) – Have you ever chewed a bit of parsley after a big meal for it's soothing effect?  Fennel is a member of the parsley family and is a sweet tasting herb.  It can increase energy while improving digestion.  As might be needed with irritable bowel or stomach gas, fennel can have a smooth relaxation effect.
ANISE (Pimpinella anisum) – Mucous membranes can be soothed and aided by this pleasant tasting herb.  Mucous can form in the upper body which needs to be thinned for relief as in lung congestion or from the fever and congestion of a cold.  Or, mucous can be a protective agent and this herb can soothe the mucous membranes of the stomach for better protection from hydrocholoric acid.
RHUBARB ROOT (Rheum palmatum) – Only the stems of this herb are used to produce a laxative effect.  This powder has a mild antibiotic effect.  Whether your symptoms are headaches, discomfort of hemorrhoids or the pain of ulcers, this is a critical herb in Herb-Lax.
BLUE MELVA FLOWER (Malva sylvestris) – This herb is a source of fiber and much more.  Brought to America from Europe, it has been used to soothe cough, hoarseness, inflammation of the throat, muscle fatigue, and in the digestive system, to reduce bowel inflammation often found with Irritable Bowel Syndrome.
CULVER'S ROOT (Veronicastrum virginicum) – With centuries of use, this herb has been used as a pain reliever, detoxifier, relaxation agent and digestive aid.
A final word about constipation remedies, specifically Herb-Lax, and why it can benefit to take them.   The natural healing profession has believed for many years that over 90% of degenerative disease conditions can be related directly to intestinal stasis, or a condition of stagnation within the bowels or related organs. That doesn't have to mean actual constipation, so we need to keep these organs clean.
To learn more about Shaklee Herb-lax, visit our Shaklee website:  YourHealthWebsite.net.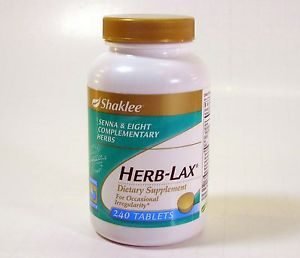 The complete list of supplements we are discussing this month can be found at the bottom of this article:  What Supplements Should I Take.
Save
Save
Follow Us on Social Media