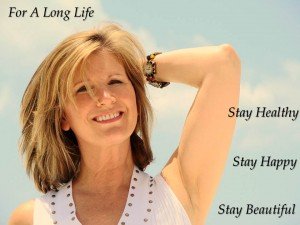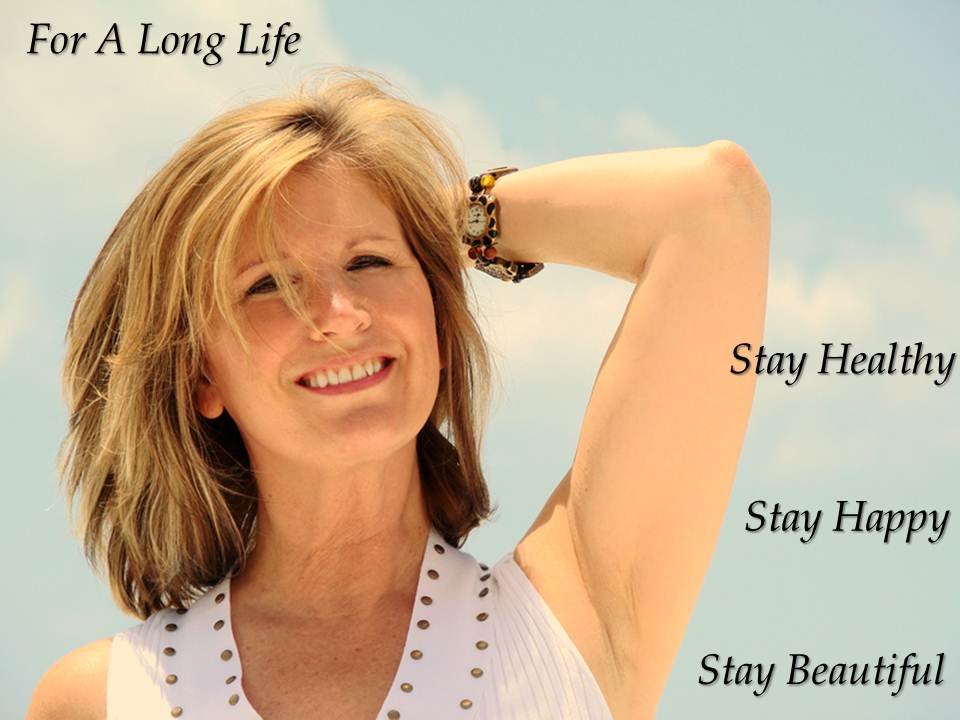 Have you been going through menopause for a while now but just started to get hot flashes? Or are you having hot flashes ahead of going through menopause? Menopause and pre-menopause is different for everyone. The symptoms you experience may or may not be what your mother, sister or friend experience.
Hot flashes are one symptom of menopause. Other issues that you may experience include mood swings, insomnia, lack of energy, lack of concentration, dizziness, vaginal dryness, urinary tract infections, incontinence, hair thinning, weight gain, joint pain and even depression. You may also have menstrual irregularities for a number of years as you progress from pre-menopause through menopause, or fibrocystic breasts, estrogen dominance syndrome, osteoporosis or heart health problems.
Natural Remedies Hot Flashes
Here are some testimonials from women who got relief with menopause natural remedies:
My doctor recommended hormonal treatment and gave me a prescription but I was nervous about the side effects. After researching natural remedies I added Soy Protein and GLA to my daily nutrition program. Within a short period of time my hot flashes stopped. It's been four months and no hot flashes!

I'm 59 years old with an answer for menopause symptoms. I took Menopause Balancing Complex for a year when it was first available. When my symptoms stopped I gradually stopped. When symptoms return, I take it until symptoms disappear, then stop.  I'm grateful for this valuable product.

I started taking Menopause Balance Complex when I had hot flashes, sleeping problems and irritability. Within three weeks the symptoms had lessened and within six weeks they were gone! After a few months I stopped taking it and the symptoms returned. Now I always take my MBC!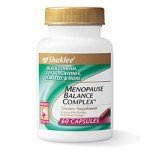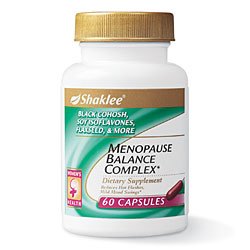 I had an embarrassing hot flash while giving a group presentation. My face went red, my shirt soaked through and I felt drained. Within weeks of using Menopause Balancing Complex the hot flashes were gone and I was myself again.

I was diagnosed with fibrocystic breasts. It felt like something artificial was attached to my body. I decided to see if I'd receive relief from Menopause Balancing Complex. Very soon the abnormal feeling went away.
Natural Hot Flashes Remedies: How Nutrients Can Help
hormonal stability
reduces hot flashes
reduces mild mood swings
reduces occasional sleeplessness
balances hormones
helps build muscle, skin, and hormones
help minimize hot flashes
promotes breast health
*link shows a great option for getting your soy protein as a meal replacement:  Low Calorie, Delicious Soy Protein Life Shakes.
**Also available in non-soy and Plain and Simple vegan soy (no sugar).
***And available as soy protein only supplement (not a complete meal like the Life Shake)
GLA (gamma linolenic acid with vitamin E and sunflower seed oil)
helps maintain a sense of well-being throughout monthly cycle
helps regulate hormones
regulates healthy blood flow
protects arterial walls
prevents hormonal storms
helps with hot flashes
improves circulation
helps slow aging process
helps regulate menstrual flow
minimizes water retention
minimizes hot flashes
minimizes nervous disorders
anti-stress
increases glandular health
maintains bone integrity
helps reduce PMS symptoms such as bloating, cramps, and water retention
helps reduce irritability and moodiness
helps you quickly relax and stay calm without drowsiness
provides relief from tension
helps you feel both calm and alert the healthy way
helps blunt cortisol
Additional supplements I have used successfully and other women are using:  Magnesium, Gentle Sleep Complex, Probiotic, Lecithin. If you plug these in to the search bar individually, you will find articles on them as well as other topics you may want to research.
What are your symptoms as you approach pre-menopause or as you are going through menopause?
Here's one more testimonial for a natural menopause remedy:
I noticed I wasn't sleeping as soundly as I used to. It wasn't due to worry or stress. One morning I welcomed the sun without sleeping at all. I often woke up "sticky hot" and would move to a room that was cooler and quieter.  I'd get up the next day feeling drained and sluggish. This wasn't good for a busy school counselor who commutes forty miles one way to work with at-risk children in three different buildings. I tried many things to help; I avoided exercise, caffeine and stimulating activities within three hours of bedtime. I took warm baths. I tried vitamins and herbs, progressive relaxation, mental imagery, meditation and prayer. Nothing helped me. Within two days of taking Menopause Balance Complex, I noticed I was falling asleep faster, sleeping more soundly and staying asleep. That was six weeks ago and the good news continues. I'm sleeping as I used to and wake up refreshed. I've also noticed my hot flashes and night sweats have disappeared and I feel secure, confident and calm.   -Cathy U
The links provided here are from the #1 Natural Nutrition Company in America. All products are 100% guaranteed to work and they are food based supplements that are not only completely safe to use but have the science and research behind them to be formulated into products that are absorbed into your body so that they are effective in delivering the results that you take them to provide.
SHAKLEE IS THE #1 NATURAL NUTRITION COMPANY IN AMERICA!
Join the AntiAgingByDesign family and keep updated with everything anti-aging!
Get your Personalized Health Assessment today. There are more than 1 million possible outcomes, based on your personal answers to 20 questions. There is no cost for this service.
What you get: A diet and lifestyle score plus a customized plan that consists of educational content, practical tips and recommended nutrition support backed by Shaklee science to help you reach your unique health goals.