How can your cleaning habits affect chemical exposures and safety? And what can you do to minimize your risk?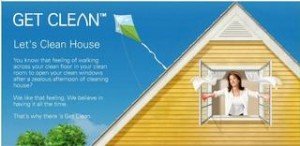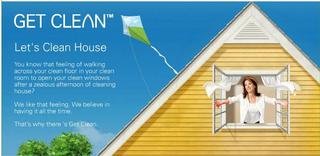 Questions like these are becoming more and more important because chemicals and toxins are being associated with increased numbers of illnesses and diseases.  Like it or not, your family's health is being affected by chemicals you bring in to your home.
The average home generates 25 pounds of toxic waste every year, much of it from household cleaning products.  9 out of 10 poison exposures occur at home with household cleaning products.  According to a fifteen year study, women who work at home have a 54% higher death rate from cancer than those who work outside the home, a direct result from the increased exposure to toxic chemicals.
These are alarming statistics.  There is, however, good news.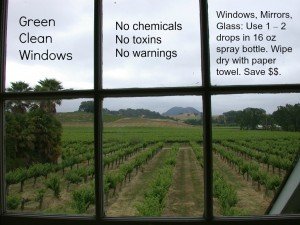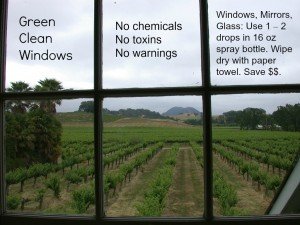 You have choices over some of these chemicals and toxins.  While you may not have control over the air you breathe at work or other places outside your home, you can choose whether you want to bring certain products into your home.
Cleaning products, personal care products, household furniture, and carpeting are some of the concerns in regard to chemicals and toxins.  Some things are easier to change than others.  Certainly personal care products and cleaning products are the easiest.
You can choose natural cleaning products that don't have the potentially harmful chemicals, toxins, or hard-to-breathe fumes that many store brands have.  And you don't have to give up performance!  There are green cleaning choices that perform as well as popular store brands, or even better.  You can also find natural personal care products without questionable ingredients that get absorbed by your skin.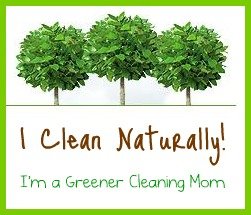 These safer, natural alternatives are not only better for family members, but also for the environment.  The chemicals and toxins can end up in our water supply and the very fact that most cleaning products are manufactured with the water already added to them means that many more bottles need to be produced and then they end up in landfills.
Non-toxic, green cleaning products can be purchased in concentrated forms and you can add your own water to the re-usable spray bottles and still have a convenient way to clean your home.  It helps the planet by cutting the pollution associated with manufacture and shipping the heavier, water-filled products all over the country.
Scientists are finding new links between environmental chemicals and disease every day.  These chemicals show up everywhere — in our food; as contaminants in our water and air; in common household goods, like cleaning and fragrance products, furniture and bedding.
Not only has the Environmental Protection Agency determined that the average home generates over 20 pounds of hazardous waste each year, and can accumulate up to a hundred pounds stored in basements, garages and closets, but they also found that organic pollutants are actually found at two to five times higher levels inside of homes compared to outside.
Phosphates, borates and nitrates are not needed to clean your home or your laundry.  Chemical free cleaning will not only leave your home, your clothing, and your body healthier, it is also more desirable to clean all of the above without nasty smells or the threat of health challenges.
Most people worry about outdoor pollution, and may not be aware there is such a problem for toxic exposures inside the home.   Household bleach is the cleaning product most frequently cited for child ingestions, accounting for roughly 40% of reported poisonings.  Other frequently reported ingestions included laundry products, automatic dishwasher detergents, and general household cleaners.
And it's not just home cleaning products that are a problem.  Personal care products, including perfumes, soaps, and nail polish, nail polish remover, mouthwashes containing ethanol, and hair care products are involved in poisonings.
Oven cleaners are another source of poisonings and harmful chemicals.  There are natural scour off cleaners that will effectively clean your oven, sinks and tubs – without the horrible smells that almost knock you out when your are cleaning!
What is the most important reason for reducing home-based exposures and creating a non-toxic home environment?  Or rather should we ask WHO?  It is yourself and your family.  Common environmental toxins in indoor air can exacerbate or induce multiple allergic symptoms such as asthma, rhinitis and eczema.  You and your family's good health is the primary reason to consider nontoxic products that minimize chemical exposure.
After all this bad news, it is comforting to know that there are green solutions that can keep your home not only clean, but keep your family safer as well.  After all, your home should be the safest place you can be, right?  A good place to start focusing on health and safety is with some simple everyday steps to minimize chemical exposure in the home. And a lot of them are just simple common sense, when you think about it.
Keep the dirt outside.  Most of the dirt in our home is tracked in through the front or garage door. Get a good doormat and leave your shoes at the door.  Once you're inside, get rid of the clutter you don't need.  Cleaning is much easier if the clutter is gone. And less clutter helps reduce dust and associated toxin accumulation.
Try to find time to open up your house a little, even if it's during the winter months (on a rare 'warm' day) and for just a short burst – to let fresh air in and cooped up toxins out.
A practical reason for using green cleaners:  So I visited my daughter who was doing a college internship in NYC this past summer.  She lived in Hoboken, NJ during this time.  Before I went home after my three day stay, I agreed to go to the grocery store with her.  Walking the seven or eight blocks to the store was nice.  It wasn't so pleasant walking back with our arms loaded!
I got to thinking.  All these people living in similar situations where they commute on foot to the grocery store would welcome the opportunity to not have to carry heavy cleaning products.  One more reason to buy a Get Clean Kit that includes a bottle of Basic H2 – the all purpose cleaner where you add your own water and it lasts 6 months to a year.  Plus, it's shipped directly to your home so you don't have to carry it at all – or your dishwashing, laundry or bathroom cleaners.  They are all green, safe, clean effectively and come in the Get Clean Kit!
To learn more about a natural green cleaning kit that will help you clean your home, your dishes, and your laundry, or to buy it as part of a Daily Deal, visit:  Daily Deal.
If you have passed the time frame of the Daily Deal, go directly to the website where that same price is still being offered:  Non-Toxic Chemical Free.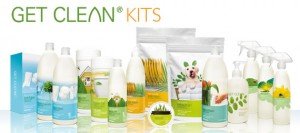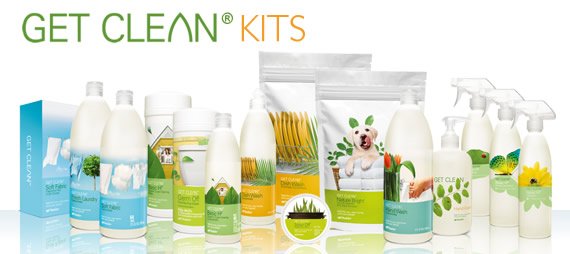 If you know a non-profit organization that would benefit from some increased funding, Get Clean products can be ordered so that the proceeds benefit that cause.  The program is free for non-profit organizations to participate and they are given a store website at no cost as well.  Supporters order product from the non-profit's site and the group earns a portion of all sales – an ongoing program that earns funds month after month.  More information can be found at www.GiveToYourCause.com.