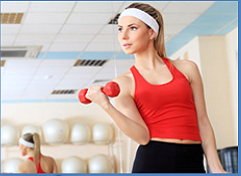 Are you interested in learning more about WHY your muscles are important to your health? And how nutrition can help you keep lean, healthy muscles?
We're not talking about big-time muscle building, although it's great if you are interested in that. Everyone needs lean, healthy muscle in their body and today we're going to tell you just why that is.
Plus, pound for pound, muscles burn more calories than fat – even in your sleep. So if you're watching your weight, or even on a weight loss program, the more muscle you hold on to – the more it can help you burn calories. Contrastly, losing precious muscle actually makes it easier to re-gain weight.
Here's another nutrition podcasts to learn more about the science behind nutrition and your muscles. Remember these podcasts come to us via our Shaklee Science & Research department and are so informative – really appreciate Shaklee doing these for us! 
Here's a discussion about:
Nutrition and Muscles
[audio:http://antiagingbydesign.com/Muscles.mp3|titles=Muscles and Nutrition]
Build Strong Muscles All Your Life