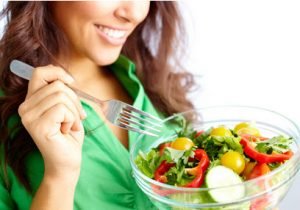 How would you like to feel healthier every day?
The nutrition you feed your body has a direct effect on how you feel.
Do you have a busy life and find it hard to eat the best everyday? Your body needs nutrition every day to be the healthiest you can be, and when you are busy or under stress, nutrition needs can raise even higher.
Even if you do strive to eat the best every day, when you look close at the food choices, they may not be the most nutritious – for several reasons including how the food was grown or harvested.
The fact is that 90% of Americans are lacking in key nutrients in our diets. Over time, this can make it hard to stay healthy, or already be giving you some health challenges.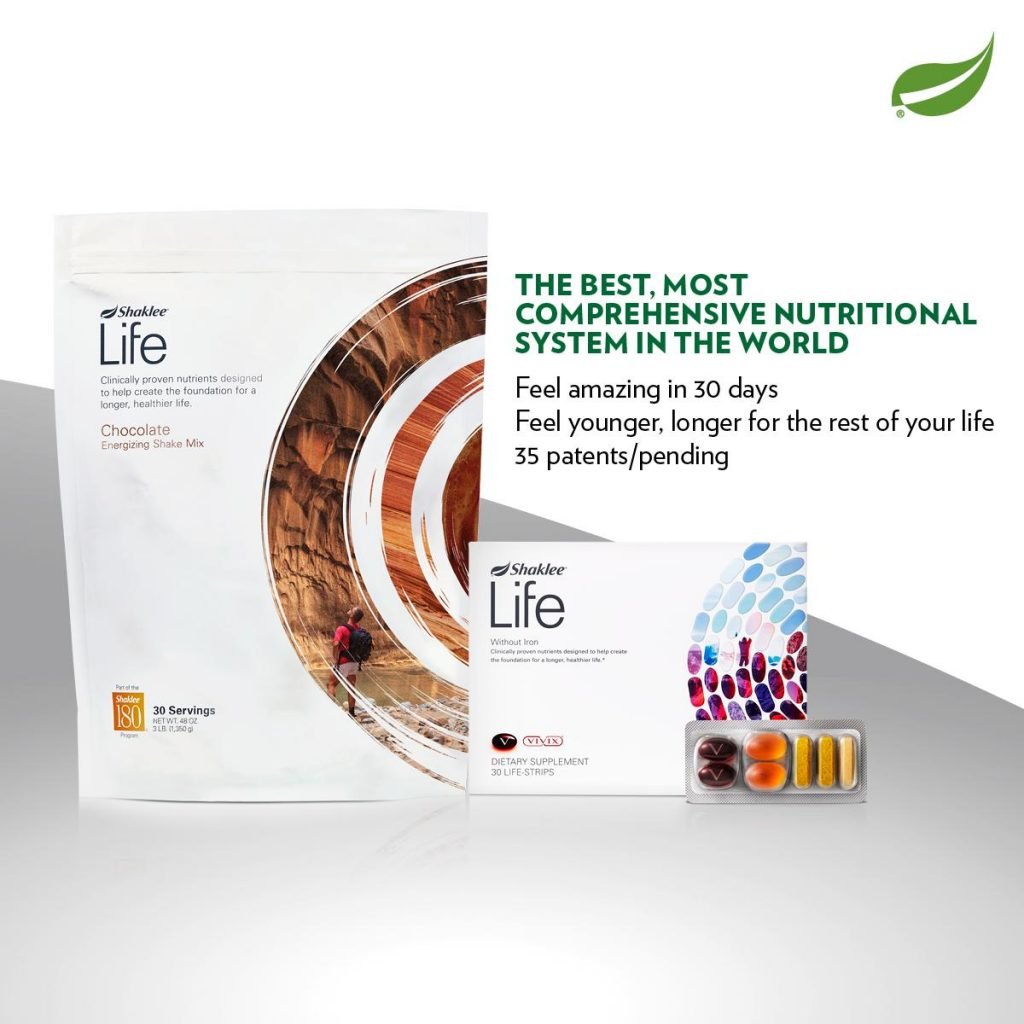 The potential for significant nutritional gaps and our ever-changing needs underscore the importance of supplementation.
For example, are you getting all of these nutrients every day ? Most of the amounts of food shown in the image below represent 100% of the daily RDA for vitamins and minerals.
There are the die hard believers in vitamins and supplements, and there are non-believers.  But when we see a chart like the one above, you have to wonder how many people really are getting the nutrients their body needs.
If we aren't getting enough of the vitamins and minerals we need each day, it makes sense to fill that nutrition gap with vitamins and supplements.
And the good news is that we have proof that multi-supplement users really are more healthy than single supplement users or non-supplement takers.
We have the long-term Landmark Study from Shaklee  –  a 20+ year study that was done in collaboration with researchers from the University of California, Berkeley, School of Public Health.
The Landmark Study
Shaklee's Landmark Study included on-site physical examinations, questionnaires, and blood work from participants. The data was used to compare nutritional status, serum biomarkers, and self-assessed health status.
The results of the 3 groups were compared, and the overall health of long-term multiple supplement users was dramatically different than that of non-supplement users.
"The multiple supplement users had improved levels of important heart-healthy biomarkers, including 33 percent lower triglycerides, 36 percent lower homocysteine, 59 percent lower C-reactive protein levels, along with 11 percent lower cholesterol ratios when compared to the non-supplement users. As expected, the multiple supplement users also had higher blood levels of vitamin A, C, E, D, folate, and iron than non-supplement users.
The Landmark Study used ingredients that are found in Shaklee Vitalizer as the multi-supplement user's nutrition.  The single supplement user used a multi-vitamin (non Shaklee brand) and the third group was non-supplement users.
Vitalizer
Vitalizer is a daily nutrition program that starts with a multi-vitamin and then includes a comprehensive spectrum of other clinically supported vitamins, minerals, antioxidants, phytonutrients, omega-3 fatty acids, and probiotics.  All of this is contained in one convenient Vita-Strip of 6 tablets, and is designed to help provide the nutrition your body needs for optimal health.
There are Vitalizer choices customized for men, women (with iron), and adults over 50. You can get all the details including video presentation here:  Learn about Vitalizer.
Vitalizer Men is formulated with key nutrients to help meet the specific health needs of today's healthy, active man, including benefits for:
Heart health
Prostate health
Immune health
Physical energy
Joint health
Muscle function
Digestive health
Healthy blood pressure
Vitalizer Women is formulated with key nutrients to help meet the specific health needs of today's healthy, active woman. Vitalizer Women is also excellent as a prenatal/postnatal multivitamin with 800 mcg folic acid, 200 mcg iodine and 18 mg iron. Plus benefits for:
Bone health
Breast health
Heart health
Immune health
Physical energy
Reproductive health
Digestive health
Healthy hair, skin, and nails
Vitalizer Gold (available with or without vitamin K) is formulated with key nutrients to help meet the specific health needs of today's healthy, active adults over 50, including benefits for:
Healthy aging
Heart health
Bone and joint health Immune health
Brain health and cognition Healthy vision
Digestive health
Physical energy
Vitalizer features patented Shaklee Micronutrient Advanced Release Technology (S.M.A.R.T.) designed to dramatically improve absorption of key nutrients in the body.
Vita-Lea Advanced Multivitamin dissolves in less than 30 minutes in the stomach, designed to enhance absorption of folic acid from the patented microcoating

B+C Complex provides up to 198% greater absorption of B vitamins over 12 hours, as shown in a clinical study, through sustained-release delivery to the small intestine

Caroto-E-Omega has an enteric coating to help reduce fishy aftertaste by delivering omega-3 fatty acids, carotenoids, vitamin E, and other fat-soluble nutrients to the upper intestine

Optiflora Probiotic delivers healthy microflora to the lower intestine through our triple-layer encapsulation technology, protecting them from stomach acid
You only have one body in which to live.  Your diet is the most important foundation to build your healthy house.
Thousands of studies over the past 50 years have explored the subject of nutrition that keeps you healthy. While there has been a lot discovered about what foods are healthiest, as well as what nutrient deficiencies such as potassium, fiber, vitamin D, calcium, magnesium, vitamin A, and vitamin C look like, there is still a lot to be learned.  And there is the consideration of how our nutritional needs change as we age, our unique genetic makeup, and other factors.
We do know that for many Americans, today's diets tend to be too high in calories and too low in good nutritional value.  That's another important reason to use vitamins and supplements to bridge the gaps.
To learn more about Vitalizer, visit:  Vitamins and Supplements and to learn about Shaklee Life Plan, visit:  Best Most Comprehensive Nutrition Plan.
Save