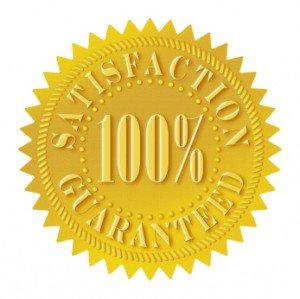 There has been an increase of searches for resveratrol scam since the highly advertised ingredient was found to be a potent anti-aging nutrition supplement. The reason for the questions is that so many companies have put a resveratrol product on the market after scientific research was announced through national media sources. I don't know about you but I prefer a resveratrol product with a satisfaction guarantee over one with a scam potential attached to it.
The problem with almost two hundred resveratrol products for sale is that many of them are not potent enough to provide significant results, and that is creating concern about the efficacy of resveratrol in the fight against aging. This is not an issue with resveratrol, but with the difference in potency, quality, and formulation since they all combine to make a worthy product.
Resveratrol is currently in research for drug development, possible in pill form. While that is years out, we do have resveratrol available in supplement form. When I did my own personal research of other brands, I was shocked to find that many of them have very little resveratrol in the products. The clinical research that has suggested measurable anti-aging benefits with resveratrol is based upon a much higher dose than what many products on the market contain. The bottom line is that people are going to be disappointed when they don't get the results they expect, and this puts a black cloud over the industry.
Natural nutrition supplements, including vitamins and herbs, are not regulated by any governing body. This means that you have to do your homework and find a brand that you trust will put the amount of ingredient that has been studied to help build health inside the product. It is also important to insure that the amounts that are listed on the label are actually inside the product so that they will perform as they are intended (remember that nobody is in place to oversee this on our behalf). Last, the ingredients need to be high quality and in a formula that your body will absorb.
When I evaluate a nutrition brand, several requirements are present: science, safety, quality, and efficacy. Does the company have a reputable, in-house science team that conducts research and clinical testing on their own products, and not simply make a product that is either new or popular? Are high quality ingredients demanded by the brand and do they require ongoing testing of those ingredients for quality assurance? Do the products have a track record of performance and integrity?
Resveratrol scam is a legitimate search because when it comes to nutrition that we are putting in to the body, we must demand quality and that includes potency and performance. Value is another consideration. If one is to compare a product with a price tag of $2.83 per serving of the recommended amount of resveratrol that can fight aging, with another product that may cost $.99 per serving but you need 10 servings to get that same potent amount, well there really is not a comparison.
Science and research has brought us revolutionary new ways to fight aging, and to get the desired results we need specific amounts. I encourage everyone who would like to use resveratrol to help live a longer, healthier life to take the time and do their own research for a brand that will deliver the intended benefits, not a resveratrol scam.