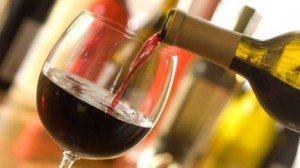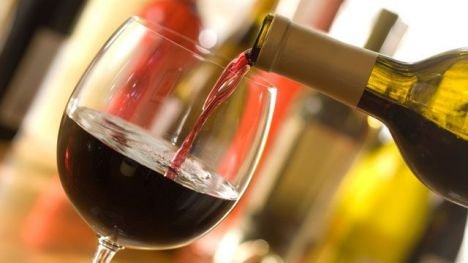 Resveratrol is "a natural antioxidant compound found in some plants, seeds, and fruits, including grapes and grape-derived products such as red wine. Resveratrol is a polyphenol that has been found to potentially improve health and well-being in laboratory studies from around the globe."
Source:  http://zerbee.myshaklee.com/us/en/products.php?sku=21200
When we look at natural supplements to help us fight aging, Resveratrol certainly is one of our choices. In the last few years, resveratrol has become popular as a natural supplement and is being researched (at least the last we heard) for a pharmaceutical drug.
Why do people take a daily resveratrol supplement?
Most try it, and then continue to use it, because they get results. Below are some personal stories of the benefits people have received. These are in no way a guarantee of any results or a claim of any kind. They are simply stories of people who have received some results that they want to share to benefit others.
"Diverticulitis Symtoms Reduced"
"..I am a medical transcriptionist… I have this medical issue called diverticulitis, which had become burdensome to say the least. I started taking one teaspoon of Vivix a week ago today, daily. I have been drinking my diluted coffee, which is a no-no per my gastro doctor's RN. During the past week I have not had one episode of explosive symptoms, no left sided pain or cramps. I do believe it is safe to say the Vivix is helping."
M. A. T.
"No Aches From Hiking-Firmer Skin on Legs"
"Before the conference we hiked up 5 flights of deck stairs at the beach in Holland MI, and then down the other side and back up and down again. I was sore for a week, even with my alfalfa and joint health and physique. Last week (after being on VIVIX for 3 weeks ) we hiked a mountain in North Carolina ( 1.3 miles) and back. NO PAIN. NO KNEES BOTHERING US. NO NOTHING.
I have also noticed the skin on my legs was firmer. I didn't want to think it was VIVIX but when I noticed some varicose veins disappearing, I knew. Cool, I like the 25 years younger bit."
R. B.
"Better Sleep"
"I think I am beginning to see an increase in energy now. But there is one thing that I experienced the first night and that was a very good night's sleep. Yes, I was tired after (traveling).. But it wasn't just that night. I have slept really well every night since."
R. H.
"A Jolt of Energy"
"The jolt of energy is amazing. I do feel it – all day long. I feel like a kid again. My hubby usually has coffee in the morning, and he only had 1/2 cup before his Vivix :-)"
M. D.
"No More Aches and Pains-Relief From Arthritic Bone Spurs"
"Although I've been on an excellent anti-inflammatory supplement and diet program for over ten years, I've still had some aches and pains that just haven't gone away. I've been using Vivix for about two weeks now (since it came out) and have had tremendous relief of all of the achy pains that used to plague me! I'm especially relieved not to have pain around the arthritic bones spurs I have on the joints of my spine and hands. This is a blessing in and of itself. However the other day, I got a phone call from a friend of mine who started using Vivix when I did. She said her age spots were going away. "What! Hold the phone!" I said. It looked like mine were lighter too! ..I'm also noticing much more energy and I've been sleeping better (less pain). Better sleep, more energy, no pain and no spots.."
S. B.
"No More Stiff Toe and Bone Spur"
"I can't believe that Vivix. I had a couple of light brown spots that showed up on my face a few months ago and was considering seeing a dermatologist to have them checked. After just 10 days on Vivix I noticed they were gone. Also the couple on my hands are fading fast. But the absolute best testimony I have after three weeks on Vivix is the following:
I developed a spur in my big toe four years ago after I stepped wrong and got a hairline crack on the side of my foot. I eventually couldn't move my toe even a fraction. The doctor called it a 'stiff toe' and said it was a spur. He said my only solution was surgery and wearing ugly shoes the rest of my life. The pain was horrific for months. I couldn't even stand a sheet on my toe.
As soon as the doctor said "spur" a light bulb went off. I remembered hearing years ago that Shaklee calcium was the only calcium that broke up arthritic spurs while other types may cause them, so I knew I had to increase my Shaklee calcium and alfalfa. Within 3 days the spur was dissolving, but I developed a lump on the bone above my toe which continued to cause me some pain. I eventually could wear one inch heels as long as the shoe wasn't too tight. I had to buy shoes 1/2 size larger because of the sore. That was definitely better then the doctor's only solution of surgery and 'ugly shoes' but it just wouldn't heal completely.
Then "Vivix" came along. I had taken it for 2 1/2 weeks when I noticed the lump was gone and no more soreness. I wore 2″ heels this week for the first time in four years and was pain free…"
"Marked Improvement in Mental Focus"
"Began using Vivix Saturday morning and by Monday noticed a marked improvement in my ability to focus on one task at a time through the day. This has always been an issue for me; beginning one thing after another and having difficulty completing any… I'm absolutely amazed that I've been so clear-headed, focused and energetic this week."
S. S.
"Reduced Celiac Disease Symptoms"
"I had a business builder with celiac disease who attended the New Orleans Conference and purchased the VIVIX. She took it the whole time she was there and cheated on her diet a lot with no bad effects. A first! She's psyched!"
M. B.