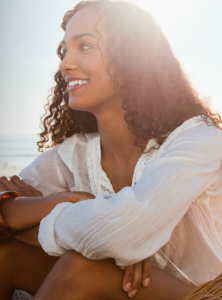 If you live north of Atlanta in the United States, you need more vitamin D from October through April. But if you're not getting enough vitamin D throughout the year, you may need a supplement year round. An all natural, food based vitamin D 3 supplement has quite a few health benefits.
Below is an audio presentation that will give you lots of information about Vitamin D. It's a great learning resource and worth your time listening to it. If you don't have time right now, add it to your schedule and bookmark this page.
Click the link below to learn more about (opens and plays in a new tab):
Vitamin D does much more than help keep your bones strong. It fortifies your teeth and regulates cells all over your body including your immune system. And vitamin D helps prevent inflammation (the root cause of many diseases) and even cancer.
We like a natural vitamin D supplement that does not contain artificial flavors, sweeteners, colors or preservatives. We like high potency Vitamin D3 because it's a safe supplement that is backed by recent scientific research, is gluten free, and has quality testing performed on every batch. Last we like the 100% satisfaction guarantee, and the fact that all products from this brand are guaranteed to give you results.