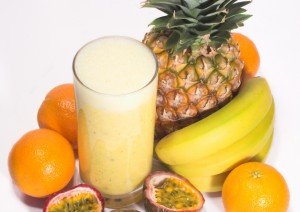 I was excited to get the following article link in my inbox today.  That's mostly because it is yet another verification that the protein shake that I drink every morning for breakfast is 'doing me good'!
WebMD Protein Shakes article.
It's not that I need these confirmations because I know how my protein shakes benefit me and my body.  First, it is quick.  I was never much of a breakfast eater because I didn't want to take the time to make it and then eat it.  Most of the time I do not feel hungry in the morning and used to just skip breakfast.  As I got older and understood more about the importance of breakfast, I decided a protein shake would be the best choice for me.
In addition to being very fast to make and drink a protein shake, I like the benefit of it balancing my blood sugar levels.  That seems to carry through the rest of the day, which is great for energy level and even moods.  When you drink a protein shake for breakfast, you don't get hungry until lunch time.  There is no mid-morning slump, no drop in energy levels.
You can get creative with flavors and adding complimentary ingredients like fruit or peanut butter.  Mostly I mix soy protein with whey protein, and like the flavors the way they are.  The soy I use is actually a meal shake, meaning that it has all of the vitamins and minerals included in it to make it a complete meal.  I do like to add ice, and mix it in a blender, to make my protein shake nice and cold.  It takes less than a minute to blend, and another couple of minutes to clean the blender and drink the shake.  You can't get much easier than that.  It's not like I drink protein shakes only for a healthy meal, I like the way I FEEL when I start my day this way.
Another important factor that I learned about was the preparation of the soy.  Water washed is preferred over alcohol washed because the alcohol removes isoflavones that are so beneficial from the soy.  Also, alcohol can create cross-contamination with the processing chemicals.  Choosing soy that is non-GMO insures it will be free from genetically modified soybeans.
Whey protein shakes are a great choice for those who are soy-sensitive.  Like soy, whey is a complete protein that supplies all nine of the essential amino acids in concentrated form.  Animal protein does not contain all of the essential amino acids in any one serving, and is higher in saturated fat and cholesterol.  Plus, when protein is heated to 110 degrees or higher, important enzymes for digestion and absorption are destroyed.  This can affect how protein is used by the body, and not a factor with a protein shake.
Gluten-free protein shakes are desirable for folks with a intolerance to gluten.  Low-glycemcic protein shakes help people feel energized for hours because of the effect they have on blood sugar.  Low-glycemic protein sources do not raise the blood sugar levels and then cause them to plummet like sugary foods, or white flour and white sugar filled foods, will; instead the body's natural metabolic balance remains steady.
There are even more health benefits associated with having a high quality soy protein shake every day.  These include helping to rebuild the immune system, muscle tissue, bone tissue, nerve fiber, collagen, connective tissue, and playing a tremendous role in maintaining overall health in the body.  Soy can be a good source of calcium and iron as well.
For me, it is quick, easy and very healthy to have a protein shake every morning.  I like the results that I get, and the way that I feel.
Water-washed, gluten-free, high quality soy protein
Protein 'Meal' Shake – a complete meal (also gluten-free)