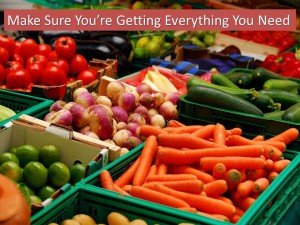 Weight loss vitamins help you get the nutrition your body needs when you are on a diet, whether you are trying to lose a few pounds or significant weight. Chances are if you cut calories, you cut nutrients. Even if you eat the best foods you can, we still don't get all the nutrients we need from a good diet. If we're honest with ourselves, few of us eat the best every day.
There are some key nutrients that can be included in a weight loss vitamin that help support healthy inch and weight loss. Not only will you fill your nutrition gaps in terms of standard vitamins and minerals that are found in most multi-vitamin products, you will get some metabolism boosting benefits as well.
Cinch 3 in 1 Boost weight loss vitamin helps you keep your blood sugar levels balanced. This is important because when your blood sugar drops, you get hungry and are going to be tempted to eat foods that aren't part of your diet. When you keep your blood sugar steady you don't feel hungry in between meals.
Chromium nicotinate is the nutrient that helps level your blood sugar. What chromium does in your body is to help carry glucose out of your blood and into your cells. The trace mineral, vanadium, and the nutrient banaba leaf are also part of 3 in 1 Boost and help regulate blood sugar in your body.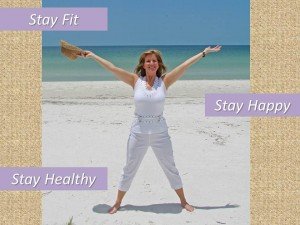 So this weight loss vitamin is providing you nutrients the same as a multi-vitamin does, and is helping to balance your blood sugar which is important to you shedding those pounds successfully and keeping them off. There is a third advantage.
EGCG is short for epigallocatechin gallate and is also found in the Cinch weight loss vitamin. There are multiple benefits to having EGCG in it. First, the antioxidant activity is strong in protecting your cells – up to 100 times more than vitamin C and 25 times vitamin E. It is the most potent antioxidant found in the polyphenols that are contained in green tea. And possible most important, EGCG stimulates thermogenesis in your body.
Thermogenesis, a generation of heat in your body, is very important in weight loss. In simple terms, because it is a series of chemical reactions which I don't feel qualified to explain, thermogenesis aids in burning fat molecules – or burning calories. We all need help with that right?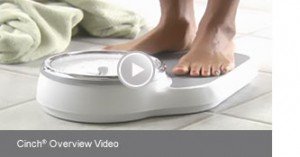 Click to watch video and scroll down to play the  HEALTHY WEIGHT video.
To boost your weight loss, a vitamin like Cinch 3-In-1 Boost can help your body lose weight from your fat cells rather than from your muscle that you want to hold onto – to continue burning calories. Remember, muscle burns more calories than fat – so if you lose muscle, instead of fat, you're not going to be as effective keeping the weight off.
This product is another one to be impressed with – from the Shaklee Corporation and their commitment to scientific research that uncovers the kind of ingredients and products that provide us with real and tangible benefits. Bottom line, we want results and we are guaranteed them with Shaklee.
Looking for a safe way to boost your metabolism (to burn more calories) and keep your blood sugar steady (to feel satisfied while eating less calories on your diet)?  How about if you can also get the vitamins and minerals your body needs for a successful weight loss experience?  And how about a formula that won't upset your stomach?  These are the  benefits of 3-In-1 Boost.
When you're on a diet with reduced calories, your energy levels can suffer.  Part of the role of a weight loss vitamin is to give your body extra nutrients to keep you energized.  This is another reason why your diet can be more successful.  You feel good throughout and have good energy levels.  There are 270 mg of calorie-burning EGCG in Boost.  See link to the product label with full list of ingredients below.
CINCH
3-in-1 BOOST
Try Cinch 3-in-1 Boost today and let it help you
Boost Your Metabolism!

Buy directly from this page if you want to purchase Cinch Boost at member price without paying membership fee. Shipping  charge included. U.S. orders only.
Or order directly from Shaklee by paying retail price or purchasing a Shaklee membership to save 15% off all products.
Click to download PDFs of product label and the Science Talksheet on Cinch 3-in-1 Boost
If you have any questions contact me through the link on the right side of this page, or by clicking the orange Contact Me button here:  Weight Loss Vitamins.