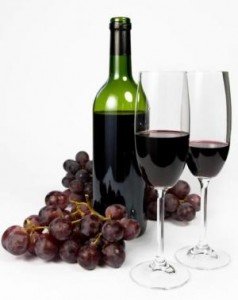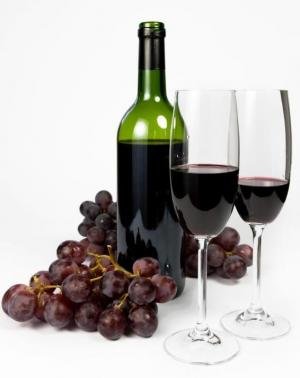 The health benefits of resveratrol have only just begun to be discovered. It has been called the Fountain of Youth. It has been called the key to longevity. I have heard the terms healthy old age, beat the clock, rejuvenation drug, quest to put death on hold – all exciting in terms of living longer and being healthier. Resveratrol is found in high concentrations in the skin of grapes. It has been studied for years and a pharmaceutical drug is currently in development. Right now, we have natural supplements available with resveratrol.
So what health benefits can we expect from resveratrol? First, when we look at aging, we know that as the body ages we can develop diseases of aging like arthritis, heart disease, diabetes, cancer, and Alzheimers. There is a longevity gene in our body that can effectively fight aging, and specifically these diseases of aging. Scientists have known about it for years. The problem is that it is only turned on during extreme dieting, or calorie restriction. Most people can not maintain that kind of daily diet because it involves cutting calories 30 to 35% and is very hard to do without being hungry all of the time. When we eat a lot of food, and many of us eat more food than our body needs each day, this gene is turned off.
What resveratrol can do, in the right amounts, is to trick the body into thinking it is on a calorie restriction diet so that the longevity gene can be turned on. In this way, the body can maintain healthy blood levels and healthy cells that fight the diseases of aging. Another scientific discovery that can partner with resveratrol in the fight against aging are polyphenols, powerful phytochemicals found in fruits and vegetables.
There are four mechanisms of aging in our bodies. First, DNA damage occurs daily when the cells in your body are attacked and not able to function optimally. Next, we have genetic regulators that help build and repair cells. Third is the declining energy in our cells that occurs when free radicals damage cells. Last, there are AGE proteins that are formed when our cells are not functioning properly, and can cause cell death.
Current science has brought us natural supplements that include both resveratrol and polyphenols that can impact all four mechanisms of aging. It is up to the anti-aging consumer to do his or her homework and find a brand with the significant amount of resveratrol that is needed to turn on the longevity gene that prolongs life and vitality, and has the polyphenols to fight aging.
What are some healthy considerations you should know about resveratrol and polyphenols? Some resveratrol-only supplements have Emodin (a chemical laxative) that can be hard to tolerate in the digestive system. Others have very small amounts of resveratrol so that many doses would be needed daily to get the kind of effect that science has shown to work. The highest concentration of polyphenols can be found in the muscadine (super) grape which contains an extra chromosome (that no other grape has) and ellagic acid (also not found in ordinary grapes) that is associated with anti-aging.
There are challenges in the preparations of supplements like resveratrol and polyphenols. It is a fact that not all companies that produce one or the other have the science or the research to develop extraction methods that can preserve the full potency, complex formulations that get absorbed, and high quality ingredients that can provide results you can measure.
To learn more about what the health benefits of resveratrol are, visit the world's only cellular anti-aging tonic of resveratrol and polyphenols.