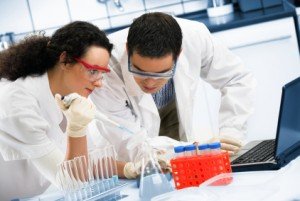 What are the causes of aging? Why do we have a certain life span? Life forms have different life expectancies, from days to many years. Fortunately, humans can live very long lives. And science continues to find ways for us to live longer.
One person can age very differently from another. Did you ever hear someone say, 'he's a very young 75' or, 'she's 40 going on 80!' It is really our cells that age, or make our organs sick. There are many factors that cause our cells to age, and many that we can prevent. We know a lot more about diet, exercise, and lifestyles than those that came even a generation before us. The choices we make, however, are not always reflective of what we know.
I was thinking the other day about the overweight and obesity rates that are so high in the United States right now. What if soda and other hidden-calorie drinks that are loaded with sugar were never invented. What if processed foods were not available for us to eat. What if fast food was non-existent? If we had to take the time to process (clean, peel, etc.) and/or cook vegetables
for every meal, and we choose to make them the significant part of our daily diet, think about what that would do for our health and for our weight.
Environmental factors can play a part in aging as well. Pollution, chemicals, and toxins are everywhere in our daily lives. Inside our homes, outside our homes, they are hard to avoid. We do have more options today with the many green choices of products we can buy, and there have been major green actions to help clean our planet including the air we breathe.
Our cells and organs are affected by aging in different ways. We have choices here as well, to help keep these organs working as they are meant to work and staying disease free to help us live longer, healthier lives.
The heart wall thickens and, over time, is not able to pump blood as efficiently as it should. As we grow older, the amount of oxygen we have for use during exercise decreases.
Arteries can become thick and stiff when cholesterol and calcium build up in them. When the arteries narrow and lose their elasticity, we get high blood pressure.
I thought it was frightening that our breathing capacity declines around 40 percent as we move from age 20 to age 70.
When the number of brain cells decrease, we see memory impairment and even Alzheimers. This is one of the scariest symptoms of aging for many people.
The important bladder can lose its tone and tissues weaken causing loss of control.
Body fat increases as we age and can cause many diseases like diabetes, high cholesterol and heart disease.
Losing bone density leads to osteoporosis and fractures.
Our eyes and ears are not to be ignored. Eyes and ears begin to fade as we age and issues with both can impact our lifestyles.
Even though we know that diet and exercise and lifestyle can make a great difference in the health of our organs, we still don't always make the healthy choices.
Free radicals are causes of aging that we hear about most. To a certain extent, free radicals have a useful purpose. When they help destroy bacteria or other invaders to the body, they are good. It is when they are in excess that we have problems. And with factors like sun exposure, radiation, tobacco smoke and other pollutants, we do get an excess of free radicals.
Inflammation can be the root cause of many diseases of aging. There are many theories about why people seem to have more inflammation in their bodies, and many are centered around our diets. Deficiencies in hormones can lead to premature aging and various diseases. Our immune system declines as we age, and can be accelerated by things like stress and depression. We are not able to fight off illness and disease as well with a compromised immune system. There are many processes that go on inside our cells daily that can effect how and when we age.
What scientists have been studying for many years is how to impact these causes of aging in our cells. How do we help the body processes to perform as they should, at the cellular level? How do we prevent inflammation in the body, and keep optimal hormone levels present in the body? How do we neutralize the excess of free radicals?
When we activate specific processes in our cells, we can make an important difference in the health of them. Antioxidants can help the performance of our cells. Newly discovered resveratrol can activate a gene in the body that fights the diseases of aging. Diets that are high in fiber and balanced in protein and good carbohydrates, with enough fruits and vegetables help us maintain healthy weights and gives our bodies the nutrients they need for optimal health. Supplementing the diet with food supplements, like vitamins, minerals, fish oil, and targeted herbals, can fill the gaps that we don't get from foods on a daily basis. Exercise is very important for overall health including heart health and joint health.
We already have many answers in regard to what causes aging. We must answer the question personally, "Are we following what scientists have discovered and what we now know about fighting aging and being healthy throughout our lives?"