So you want to fight aging, and you've made some lifestyle changes and trying your best to make good choices that support your anti-aging goals.  How can nutrition help?
Why should we supplement our daily diets with vitamins, herbs, and or other food supplements?
The most important reasons to me is that:

1-  We have to FEED OUR CELLS – that's right!  We get billions of new cells every day and our health depends on their health.  And..

2-  Because IT WORKS TO SUPPLEMENT– you get better quality of life, feel great every day, don't get sick often, and natural nutrition offers solutions to everyday health challenges – you get RESULTS!

 
For me, being introduced to Shaklee is like a gift that was given to me almost 30 years ago. Since that time I have not looked at another brand because I have had no reason to, and since that time no other brand has surpassed this brand.
I welcome the opportunity to talk with you about Shaklee products.  We have webinars in our web conference room (link is on our home page) and we can meet privately in there as well.

TO ORDER SHAKLEE PRODUCTS, visit:
Nutrition is Essential Today For Building Better Health
Also very important to me is that the Shaklee brand that I choose for better health has scientifically proven that their supplements build better health. For me that's huge because I want to know something has been clinically proven and how it can help me. And most brands simply don't have this kind of scientific proof.
The #1 Natural Nutrition Company in America is the only brand of vitamins that has a long-term (20 year) clinical study to prove that people who took their supplements had markedly better health than people who took either another brand multi-vitamin or no supplements at all (there were three groups in the study).
Plus all products are 100% guaranteed.  It's like you can't lose!  More information here:  Long-term supplement study.

Why Do You Need Nutrition Supplements Every Day?
There are other reasons as well. First is the way that we feel every day: are we healthy enough that we don't get sick often? do we have lots of energy every day? do we sleep well? can we manage the stress in our lives? do we have any issues such as digestive discomforts, joint or muscle pain, chronic illnesses, bad pms, prostate problems, heart disease, inflammation, etc? Natural supplements have produced great results for people who are trying to manage these types of problems (and with other healthy 'side-benefits' instead of side-effects).
Second, how concerned are you about long term good health. We are living longer, but isn't quality of life more important than how old we are? We should want to be able to feel great, and live active, productive lives as we age. The retirement years should be healthy, fun years. Science has delivered answers in the form of supplements to help us achieve these goals.
Third, children have many health challenges. There are germs, viruses, bacteria, fungi, etc. that they are constantly exposed to. Some kids seem to get sick all the time, and struggle to have a strong immune system. Asthma, allergies, and obesity are now common among children. Natural nutrition can impact all three of these, and many children are getting great results.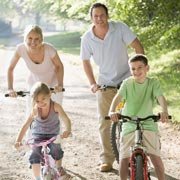 One attribute of our company that also sets it apart from many is the 100% Money Back Guarantee on all products. We have had this guarantee from the beginning and I am not surprised at all to know that it is rarely used. That's because the products work. They give the results that we seek.  They make a difference in our lives.
#1 NATURAL ANTI-AGING NUTRITION BRAND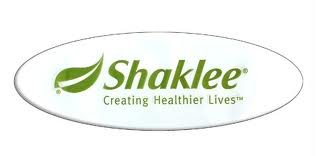 Any Questions?  Contact me now.
Vicki Zerbee
814.931.8041
TO ORDER SHAKLEE PRODUCTS, visit:

Shaklee Guarantee
Important to Know:
1- If you are serious about fighting aging, I personally feel that using natural nutrition can help.. and would love to share with you the reasons for this strong belief:

A- Over 28 years of very successful experience using this brand, and can share that experience with you.
B- Absolutely Fantastic health results – that I have been able to measure and you will be able to measure!
C- You should have the expectation to FEEL GREAT everyday because YOU DESERVE IT!
—————————————-
2- This brand has been changing lives for 63 years.
A- Fights aging and targets better overall good health – plus a sense of well-being and balance in your life.
B- Individual products target certain health challenges with awesome results: fatigue, low energy, stress, immune system challenges, pain relief, sports nutrition including muscle recovery and hydration, weight loss, weight management, inflammation, heart health, hormone imbalance, bone health, digestive problems, and much, much more (*personal testimony).
C- Safe, Natural, Effective and unique Science & Research unlike any other natural nutrition company has.
—————————————-
3- NO RISK
A- There is a 100% satisfaction or 'get your money back' guarantee on all products.
B- 30 Day Challenge: FEEL BETTER or return the products!
C- Personal help with product and information.
—————————————-
4- Discount Club
A- Just like Sam's Club has a membership, we have one too (pay once, not annually like at Sam's Club).
B- Membership = You save 15% off retail prices and eligible for additional sales (you will be notified).
C- There is no obligation to buy a certain amount – you simply save money!
—————————————-
5- Benefits
A- Unlike Sam's Club, if you love these products and tell others about them, you can benefit.
B- In addition to all the health benefits you will get, you can earn free products and even referral income.
C- Again, there is no obligation, only benefits. We (naturally) tell others about something good that is
making a difference in our lives, and this brand rewards you for doing that.
If there is anything here you would like to know more about, or discuss personally, email or call or text.
—————————————-
BUY SHAKLEE PRODUCTS – the #1 Natural Nutrition Company in the United States

Vicki
814-931-8041