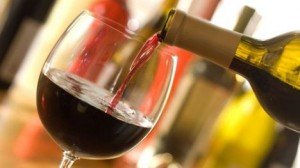 Vivix news continues to come in and so does the overall benefits of resveratrol for your heart. See some new Vivix testimonies below and here is a clip from Fox News this past week about Red Wine and resveratrol.  Don't be discouraged when you hear bad news.  Look at the overall picture and decide for yourself the best way for you to build better health.
We support getting the nutrients you need from your diet, such as antioxidants from your fruits and vegetables.  We also know that most of the time we can't get enough from our diets.  And maybe you don't want to (or shouldn't) drink all the wine you need to get enough resveratrol!  Vivix has been our choice for resveratrol for over three years now.  We haven't found a better, or safer, resveratrol supplement – or an easier way to take it at one teaspoon per day!
Not Stiff Or Old Looking
Phil T shared with us that he has had many injuries over the years, and Shaklee's fish oil, OmegaGuard, has helped with the stiffness and pain.  Still he had to live with some form of stiffness and pain.. until Vivix.  Now he can get right up out of bed without being bent over and he can walk down the stairs without holding on to both sides of the rails.  He is no longer stiff or old-looking as he walks.  -Linda D
No More Pain Meds
"Tom and I have been on Vivix for 1 week and 2 days and after about 5 days Tom noticed that his ankles no longer hurt.  He had broken them both as a youth playing sports.  Tom is 65 and arthritis hit his ankles this year.  He had to get up and take pain meds so he could sleep.  After taking Vivix for just 5 days he no longer needs pain meds to sleep."   -Nancy D
Vivix Energy Testimonial
One year ago  I was feeling generally worn down and tired all the time, feeling the need to take frequent naps.  My energy level was at an all-time low.  In my work week, Tuesdays were especially difficult, with a 6 AM wakeup, relentless meetings and activity until 9:30 PM.  I was beyond tired.  The crowning blow was not sleeping very well and only for four hours or so.  After starting to take a spoonful of Vivix, I still have the same schedule and reach the end of the day tired – but I am not exhausted beyond belief,  I sleep better, and awake ready to start the new day with renewed energy.   -Bill P
Tremor Is Gone
My brother-in-law who is 75 and recently had some physical problems got a strong tremor of his right hand.  He started taking Vivix, his only Shaklee product, and within a few days his tremor is gone and he is writing normally again.  He is duly impressed and thankful.  Linda D
Dementia
I was diagnosed with early onset dementia 6 years ago at the age of 57.  With the Shaklee products I take, the doctor said I was doing great.  However, even though I was 'doing great' I had poor sleep, was a grizzly bear in the morning, not much energy during the day and didn't look forward to doing things!  However, after Vivix, I have a new clarity that had been missing for a long time.  I also have much more energy and sleep better and now get up in the morning – eager to get busy!  This is a tremendous difference for someone with memory problems.  -Linda B
Learn more about and buy Vivix here:
Post Footer automatically generated by Add Post Footer Plugin for wordpress.