Since March is Natural Nutrition Month, let's talk about health challenges like memory problems, joint issues, natural stress relief and over-weight – and how nutrients can help the symptoms we get and possibly even the root cause of the illness. Nutrition is healthy and healing to the body.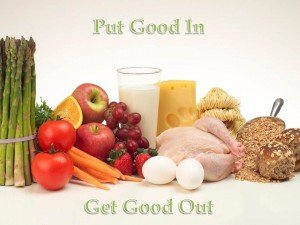 Spring is a great time for you to take a personal health assessment.
Are you where you want to be in terms of your good health?
It's up to each of us to take charge of our own good health.
Your doctor will encourage you to live a healthy lifestyle, but it comes down to your personal choices each and every day.
There are trillions of reasons WHY natural nutrition is important:  YOUR CELLS!
Billions of new cells are created every day. Each cell is like a high-performance engine. It needs high-quality raw materials (nutrients) to function properly.
The quantity and quality of nutrients you ingest each day affects every system in your body: cardiovascular and digestive, muscular and skeletal, lymphatic and endocrine, reproductive, urinary, and even your nervous system.
How you look, how you feel and how you perform is directly affected by your daily nutrient intake.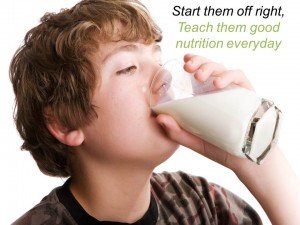 Natural Nutrition Month
Do you feel you would benefit from making some improvements?
Do you have a health challenge that you've been putting up with, including symptoms that you're tired of dealing with on a daily basis?
Do you need to eat better so that your immune system keeps you healthier and energized? Do you need to lose a few (or more) pounds to get to a healthy weight?
Here's how Nutrition can help:
Proper nutrition and a healthy lifestyle can prevent many major diseases 60-90% of the time.
Science and research has proven that if we don't eat right, maintain a healthy weight, exercise regularly (including walking), and supplement our diets with proper nutrients, we increase our risk of developing certain diseases – and we may get sick with common illnesses more often.
Your body can't manufacture all the nutrients it needs on its own, and we don't get all we need from our food. A good quality, multi-vitamin/multi-mineral can make a great, positive impact on your health.
Email us and we will send you a sheet on Vita Lea  –  our favorite multi-vitamin/multi-mineral!
Beyond a multi-vitamin, there are supplements to target many health challenges: joint pain, stress, anxiety, hormonal issues, heart disease, bone health, brain health, eye health, immune support, aging, prostate, energy, digestive issues, weight management, and more.
Good health is a personal choice. Let Natural Nutrition Month motivate you to get healthier!
Take care of your body. It's the only place you have to live!  -Jim Rohn
To learn more about nutrition supplements, and how they can make a difference in your life, visit here on this blog, Why Supplement, or start with the video over on our Shaklee website:  Why Vitamins.