Natural Pain Relief for Joint Pain

Are you one of the millions of people looking for natural pain relief for joint pain? Many millions of Americans suffer from joint pain. It's hard for them to remember when doing everyday chores was simple. Do you remember when simple pleasures were.. well.. a pleasure? Does just the thought of getting up and moving keep you from doing the things you love?
Maybe when you were young you played a lot of sports that did physical abuse to your body. The grinding of your joints really hits you as you get older. Sometimes everyday tasks like putting the dishes away or doing other household chores are now associated with feeling pain. You may be limited by the activities that you are able to do pain free.
Joint Pain Discomfort
I just heard a guy talking about joint pain discomfort:  getting home from a 9 hour day and barely making it to the chair to sit down. And then barely making it to his bed from there. For many people their sleep is affected because their joints ache through the night. Or are you trying to stay active: playing golf, tennis, bicycling or swimming – and suffering through it all?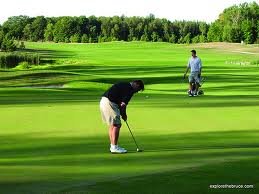 So how do you get back to active? Have you tried over the counter or prescription meds that either didn't work for you, or gave you side effects that you don't want on top of joint pain. In the past, have you tried natural supplements to help?
Here are some facts about joint health.* Continued stress, overexertion, and normal wear and tear can affect healthy joint function and impact the protective cushioning between your bones, the connective tissue that supports the structural integrity of your joints, and your joint movement, flexibility and comfort.
Joint Pain Remedies
The way natural joint pain remedies can impact your joint pain is by improving that cushion between your joints. Glucosamine helps maintain cartilage – this cushion that helps your joints move more freely. One thing to not about glucosamine is that clinical studies have shown that chondroitin inhibits glucosamine absorption, so these two ingredients should not be taken together in supplement (tablet) form.
Next you want to have healthy connective tissue that will give strength and structure to your joints. Zinc, copper, manganese, and vitamin C help build collagen and other components of connective tissue.
To increase joint comfort, recent science discovered Boswellia extract and after clinical tests determined that it can work fast to blunt your body's stress response mechanism and improve your joint comfort. Shaklee makes a joint health product that contains a patent-pending, fast-acting form of Boswellia extract that has been shown to have superior bioactivity compared to other brands on the market.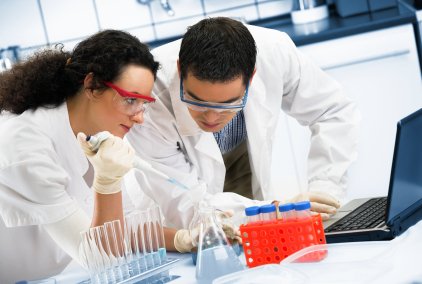 In a 90-day clinical trial, this key formulation of Boswellia extract that is found exclusively in Shaklee's New Advanced Joint Health Complex, scored significantly better than the key ingredient in one of the leading products in stores, Osteo Bi-Flex. The better results were documented in two areas: New Advanced Joint Health Complex was rated 45% better in joint comfort and 31% better in ease of motion.
Let's look at some real world benefits that people are feeling. After thinking that when you get older, having joint pain is just the way it is, people are now thinking: it doesn't have to be that way! One guy said he could touch the floor and touch his toes, plus just did a 5K race and felt a lot more flexibility and easier movement. Another women was so excited to be able to do all of the everyday activities at home and not have joint pain so that she can once again be physically active in the activities she enjoys.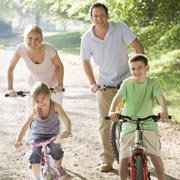 Runners, who regularly experienced joint pain discomfort when they ran, feel significant improvement in joint comfort. One guy who installs floors for a living and is on his knees all day said all his joints feel better: his knees, shoulders, hips and hands. Another middle aged guy did a 62-mile bike ride in the mountains, and his knees felt great after.
Walking. Running. Climbing stairs. Are your joints slowing you down? You can get back to active – FAST – with natural pain relief for joint pain, even if you've had it for a long time. You may still have the same job for 9 hours but when you get home, wouldn't it be great to feel pretty good for the rest of your evening – and weekends? Wouldn't that be a huge difference in your quality of life?
If you are looking for fast – results in just five days – there are now natural alternatives that have no side effects when they help your joint pain. Even if you doubt that anything can happen in 5 days, there is no risk. If you want long lasting, natural pain relief for joint pain, there is a 100% satisfaction, money back guarantee with New Advanced Joint Health Complex – try it risk free today and find out if your joint pain will improve in 5 days.
*Science information on natural pain relief for joint pain was taken from literature provided by the Shaklee Corporation, the #1 Natural Nutrition Company in America and a leader in natural supplement scientific research, clinical studies, and development of high quality, guaranteed effective supplements.