9 out of 10 baby boomers are falling short of essential nutrients in their daily diet.*
[*The National Health and Nutrition Examination Survey (NHANES) from the Centers for Disease Control found that 9 out of 10 Americans fall short]
Why is this?
There are multiple reasons:
Our diets are too high in calories but too low in nutrients.
Our food has lower nutritional value because of the way food is grown, processed and/or transported.
So many of us are dieting and not getting the nutrition our body needs every day.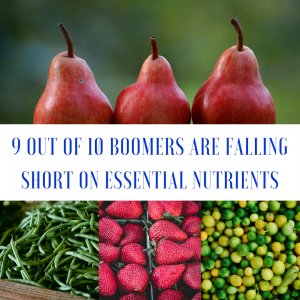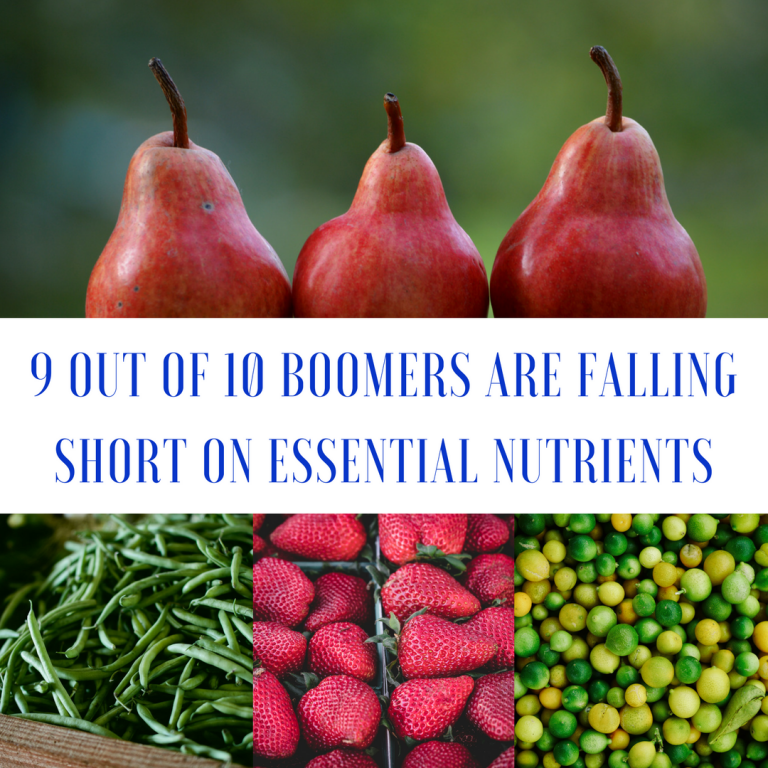 If you want to be an active boomer, it's even more important that your body gets the nutrients it needs, because recovery from activity is so important!
What can boomers do to get the nutrition they need?
There is one simple answer we choose, that is now proven to work:  Nutritional Supplements.
How do we know it's proven? Simple. Results.
Now you can certainly try to improve your diet and target specific nutrients in the foods you eat, according to your needs.

This article is more about supplementing to get that nutrition you are lacking, and more specifically, information about supplements from the #1 Natural Nutrition Company in America that we advocate.

If you want to stick to getting nutrients from your food, close this page and go to Google where you can research and get great information.
If we get a little excited here, indulge us, because this company and their nutritional supplements are just so special and so unique and we can't help but get crazy over it!
But most of all we like to share what's working for us because we know it can work for you too.
Results from The Landmark Study:
33% lower triglycerides (heart health)
11% lower cholesterol (heart health)
36% lower levels of homocysteine (brain health)
59% lower levels of c-reactive protein (biological stress)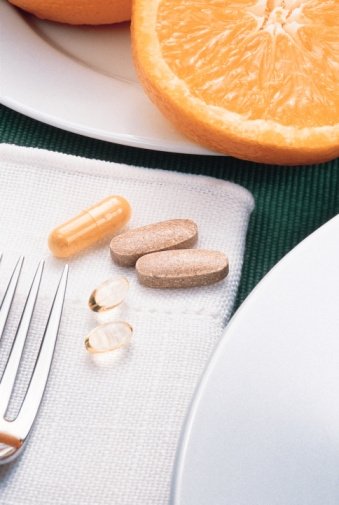 The Landmark Study (click on Shaklee Difference to reference study)
More About Why We Choose to Supplement
We, like many others, struggle to eat the best every day.
Too many of us are eating a diet based on highly refined foods, and consuming too many calories and too little  nutrition. This leads to excess body weight and nutrient gaps in your daily diet.
These nutrient gaps can also affect how you feel – you can feel less energy, more tired, less focused, more stressed. Foods, and nutrients affect how you feel – whether that is triggered by your blood sugar swings, pain from joints or muscles, or from getting sick often.
Nutritional Supplements support boomer health and help us FEEL BETTER!  More energy, less tired, more focused, less stressed – you can actually reverse those health challenges!
Think about your car and the fuel you feed it. What if you fed it crap fuel half of the days you run it.
Or, worse, too much bad stuff, compared to good fuel, every day. Would you expect it to run optimally?
Now would you agree that your body is more important than your car?
Would you also agree that what you feed your body is what runs your body, just like your car?
If you do, it makes your food – your nutrition – pretty important, right?
The reality is that we will probably not eat exactly right every day. And, as we referenced above, there is not optimal nutrition in all of the so-called 'healthy foods' today.
Even if we eat pretty good, we can still be falling short of nutrients.
The way we solve the problem of not getting enough nutrients from our food, is to supplement.
What we supplement with is the Shaklee Life Strip because it the best, most optimal nutritional supplement in the country.
Here's a sneak peak of what's inside Life Strip.
It is beyond impressive, and not sure you can find anything like it (at all) – anywhere else, but Shaklee.


Best of the Best Nutrition Every Single Day
Vivix
OmegaGuard Plus
Vita Lea Advanced Multivitamin
B-C Complex
Why Shaklee

We can't do full justice to Life Strip in this article but the most important thing to take away is that it comes from Shaklee, with their research and nutritional leadership, highest quality standards and testing of indivdual ingredients that no other brand has, delivery systems to make sure the nutrients get absorbed in your body, formulations that come from Shaklee science where products are made with ingredients that work together and create a better result than if the nutrient was on its own in a tablet (this is so powerful – this synergistic effect), and of course safety – because Shaklee products are always safe.
Vivix is a resveratrol + polyphenols supplement, in either liquid or liqui-gel form, to help keep your cells vital and strong. It is an all natural blend of a broad spectrum of polyphenols and can help your cells repair and protect against daily damage, and very interesting it can blunt the inflammatory response of an unhealthy meal.
Shaklee OmegaGuard for heart health and brain health – 1,000 mg of pure, ultra-concentrated DHA/EPA omega-3 fatty acids that are sustainably sourced from wild fish from pure Alaskan waters, and formulated to eliminate fishy aftertaste.
Vita Lea Advanced Multivitamin for complete nutrition, bone and joint health. Tablets dissolve in less than 30 minutes in the stomach and are designed to enhance absorption of folic acid from the patented microcoating. Vita Lea includes heart-healthy CoQ10 and vitamin E.
B-C Complex for immune health and energy. B and C vitamins are important to your overall health and they are also water soluble so your body does not store them. Clinical study showed up to 198% greater absorption of B vitamins over 12 hours in this formulation.
Best things about getting nutrition from supplements
you know you are getting the same nutrients every single day, no matter what you eat
you FEEL BETTER
some nutrients such as b vitamins, magnesium and vitamin D can be hard to get enough of in food
can choose whole food supplements, with ingredients made as close to the way you find them in nature as possible
can choose a brand with better than organic ingredients – highest quality, safe, effective
20 year landmark study that proves effectiveness through blood test results (in Life Strip)
It is still important to eat the best you can. We are not saying to eat whatever you want, and then take your vitamins.
You should try to eat healthy, consuming a variety of foods that will naturally have different nutrients.
Important Daily Food Choices
Eat more vegetables, including greens, and fruit
Eat enough protein, add more plant protein if you don't eat it
Choose foods with less added sugar, less saturated fat, and less sodium
Drink more water and less sugary drinks
Eat less processed or packaged foods
More reasons why boomers can be low in nutrients and low in energy is due to our lifestyles or environment.
Even at boomer ages, everyday life can be fast-paced and stressful – for all kinds of individual reasons. Maybe you are still working. Or maybe you are helping to take care of grandchildren while parents work. You may be a caretaker of a parent, family member or friend part-time or full-time. Financial worries or relationship problems
affect stress levels which affects nutrition and overall health.
It would be tough to get the nutrients that are in Shaklee Life Strip in food. And we wouldn't want to try. It's perfectly fine for us to take the 6 tablets every day, and to totally appreciate all the science, all the research, and the best, most optimal nutrients that can be found in them.
Click to see image larger: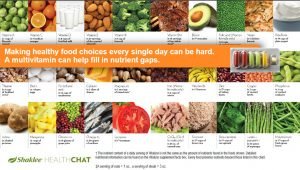 Other great choices if you can't or don't want to commit to the cost of Shaklee Life Strip are Vita Lea Multivitamin (individually) or Shaklee Vitalizer – which has many of the nutrients Life Strip has, but not Vivix (resveratrol + polyphenols). Vitalizer nutrients are verified by the Landmark Study as well and Vita Lea is one part of it and may just be the best multivitamin on the market (in our opinion after consuming it for 36 years, it is).
As noted in the image above, when you place the Shaklee Life Strip on AutoShip, you save 10% – plus you can order a canister of Shaklee Life Shake the following month for only $10 (it normally costs over $40). We didn't discuss Life Shake in this post, but you can read more about it here:  Best Protein Shakes.
Note:  If a Shaklee product qualifies for an AutoShip discount, always take it because you can cancel the AutoShip at any time (even the next day) or change the date of the next shipment at any time. But you will still save money plus get other incentives like the Life Shake for only $10.
We are always around to discuss Shaklee nutritional supplements, as we have been for many years. Call, email, comment, find us on social media – wherever you like to chat.
---
Save
Get your Personalized Health Assessment today. There are more than 1 million possible outcomes, based on your personal answers to 20 questions. There is no cost for this service.
What you get: A diet and lifestyle score plus a customized plan that consists of educational content, practical tips and recommended nutrition support backed by Shaklee science to help you reach your unique health goals.