IF your home is toxic, your health is at risk.
You may assume that home cleaning products are safe to use in your home and around children or pets.
The problem is that many popular household cleaners are dangerously toxic.
Shortly before I became a new mom 35 years ago was when I first started to learn about toxins in the home and how chemicals can be dangerous to your health.
Green wasn't as popular then, but there was Earth Day and other movements that try to help people become aware of taking care of the environment – both outdoors all over the planet – and indoors in our homes.
I started with, and have used a non-toxic multi-purpose cleaner, Basic H, for all of these years. It was even one of the official 'Earth Day products'. It does an amazing job cleaning and there has been no trouble breathing fumes, eyes watering or any other symptoms related to cleaning with toxic products.
Since then other products were added to the line to help with other cleaning jobs like dishes and clothes and ovens that need scoured. Each non-toxic cleaner has been tested against popular brands and either does as good or better, so you do not have to sacrifice clean to be green.
My kids were not around chemicals from cleaning products and now the grandchildren get to live more chemical free as well. In a world of busy, rushing around and where convenience is not always the healthiest choice, I like that these can be easy choices that are beneficial to your health and wellness.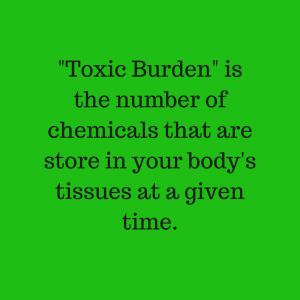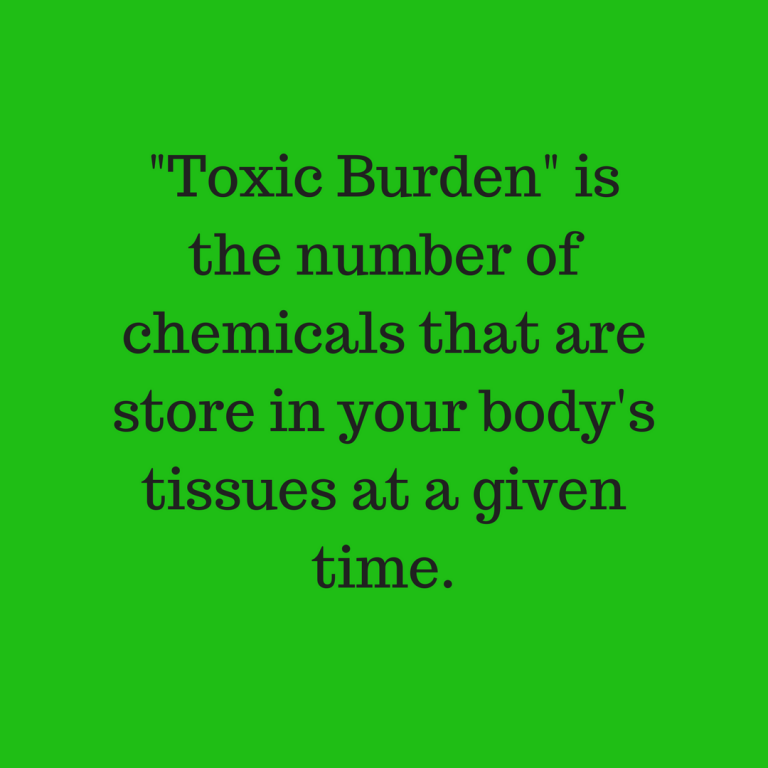 Read labels: if they say 'hazardous to humans and domestic animals', do you want them around?
Some of the worst toxic offenders are found in commonly used household cleaning products that you can find in your grocery store, convenience store, drug store, or at Walmart or Target.
If you are only exposed to these chemicals a handful of times, it may not be as worrisome. The problem is that some of these chemicals build up enough that they can trigger an illness or disease.
The Toxic Burden that can build up in your body means that pollution is not just in our air and in our water — it's also in us."
Currently there are no federal regulation of chemicals in household products. Here's what Rebecca Sutton, PhD, a senior scientist at the Environmental Working Group (EWG), says about these toxic chemicals, "In terms of household cleaners, neither ingredients nor products must meet any sort of safety standard, nor is any testing data or notification required before bringing a product to market."
Scary stuff!
Studies are currently being done to determine the health risks associated with household chemicals – increased rates of asthma, markedly decreased lung capacity, reproductive disorders, hormone disruption – even cancer.
We already know people who struggle with allergies and asthma or other respiratory problems have a hard time breathing in environments where certain chemicals are in the air.
Why do we want to wait until more harmful health discoveries are uncovered.
If you want to live in a healthy home, you need to get rid of these chemicals NOW!
Where Do Your Kids Spend Most of Their Time?
1 in every 10 children develops asthma, and chemicals in many mainstream cleaning products have been scientifically linked to asthma?*

The rate of child autism development has increased to 1 in every 88 children, and autism is linked to the environment as well as genes.**



*Source: www.cdc.gov & www.ewg.org
**Source: www.cdc.gov & www.scientificamerican.com
We love hearing testimonials about how kids with ADHD and other behavior and health challenges benefited when they got rid of chemicals in their homes.
For kids who are bombarded with chemicals on a daily basis and struggling with things like ADHD, ODD, dyslexia, allergies, taking the chemicals out of their environment at home may help them to be able to function more normally.
You may not be able to limit exposure outside of your home, such as at school or outside, but you certainly can make your home safer.
This article and others like it can be found when you do some research on exposure to chemicals in home cleaning products:

(American Thoracic Society's American Journal of Respiratory and Critical Care Medicine)
Here are 8 SCARY substances that may be hiding under your kitchen sink:
Phthalates
–found in many fragranced household products, such as air fresheners, dish soap, even toilet paper
Perchloroethylene or "PERC"
–found in dry-cleaning solutions, spot removers, and carpet and upholstery cleaners
Triclosan
–found in most liquid dishwashing detergents and hand soaps labeled "antibacterial"
Quarternary Ammonium Compounds, or "QUATS"
–found in fabric softener liquids and sheets, most household cleaners labeled "antibacterial"
2-Butoxyethanol
–found in window, kitchen and multipurpose cleaners
Ammonia
–found in polishing agents for bathroom fixtures, sinks and jewelry; also in glass cleaner
Chlorine
–found in scouring powders, toilet bowl cleaners, mildew removers, laundry whiteners, household tap water
Sodium Hydroxide
–found in oven cleaners and drain openers
MORE SCARY THOUGHTS:

50% more Stay at Home Moms die of cancer than working moms because of the chemicals lingering the air from household cleaning products

Chemicals can linger in the air a long time after they're used and can also seep out of the bottles even when not in use.

Detergent is in your bloodstream 90 seconds after you put your clothes on – so it's in your blood!
Environmental experts say that the average household contains over 60 toxic chemicals.
Companies that make these products say that they shouldn't be a problem in small amounts. The problem is that these small exposures add up. Repeat contact with the chemicals are closer to chronic exposure rather than 'small amounts' and 'limited exposure'.
The immediate health reactions people have to toxins in cleaning products are allergies, asthma, difficulty breathing, eye sensitivities, headaches, and skin burns.
You may not be able to completely avoid exposure to toxic chemicals, but you certainly can limit your exposure. In fact, you can choose to reduce your exposure significantly.

Here is how you can replace them with safer, more natural options that really work.
You can choose to use home cleaning products that DO NOT contain any (even potentially) harmful chemicals or toxins.
Along with that, you can choose a brand where you not only get safe and very effective cleaning power, but where you also SAVE a significant amount of money.
When you choose GREEN CLEANING with the Get Clean Starter Kit from the Shaklee Brand of powerful, natural and nontoxic cleaning products, you get a complete line of cleaners that are Safe for You, Your Home, and Your Planet.
The Get Clean Starter Kit is all that you need to start cleaning your way to a healthier home.
While the up front cost of purchasing the kit is higher than what you would go to the store and spend on a few cleaning products, the value overall is fantastic!
You would have to purchase $3,400 worth of cleaning products to get the full amount of cleaning power that is in Get Clean! The Get Clean Starter Kit costs only $99 (member price) and shipping is FREE throughout the month of April, 2018 (free with any order that contains a Get Clean Starter Kit).


No harmful fumes or hazardous chemicals

Outperforms or matches 20 national brands

You would spend $3400 for ready to use cleaners to get the same amount of clean found in the Get Clean Starter Kit!*

Features Basic H2® Organic Super Cleaning Concentrate – just 1/4 tsp. makes 16oz. of all-purpose cleaner for only 3 cents.

Free Shipping options available
As another benefit when you purchase the Shaklee Get Clean Starter Kit, you also make a positive impact on the planet because you:
Keep 108 pounds of packaging waste from landfills.

Eliminate 248 pounds of greenhouse gas.
Product Feature: Basic H2
Let's look at just one product from Get Clean: Basic H2 which is the main multi-purpose cleaner, and the biggest money saving product.
For example…
1 bottle of Basic H equals the same cleaning uses of 5,824 bottles of 26 oz. Windex or it would make 48 Gallons of cleaner!
Basic H Uses:
Just add water and your cleaning solutions are made!
Windows and mirrors: Add 1-2 drops to 16 oz. of water.
All-purpose cleaning: Add 1/4 tsp. to 16 oz. of water.
Degreasing: Add 1 1/2 tsp. to 16 oz. of water.
For bigger jobs, add 2 oz. to 1 gallon of water.
Basic H is so great to work with! Pretty much any kind of dirt will respond and you get the BEST RESULTS, for some kind of mess that is already dried and/or hardened on a counter top or other surface, by spraying on the All-purpose mixture and letting it sit a couple minutes. The mess will be SO EASY to wipe up quickly.
Basic H is also non toxic. So, no more toxin & chemical filled cleaners for your home.
The Get Clean Starter Kit contains:
Basic H2® Organic Super Cleaning Concentrate, 16 oz. (1)
Germ Off Disinfecting Wipes, 35 Wipes (1)
Nature Bright® Laundry Booster and Stain Remover, 32 oz. (1)
Dish Wash Concentrate, 16 oz. (1)
Dish Washer Automatic Concentrate, 32 oz. (1)
Fresh Laundry Concentrate HE Compatible, Regular Scent 32 oz. (Liquid) (1)
Soft Fabric Dryer Sheets, 80 sheets (1)
Dish Washer Automatic Concentrate Dispenser (empty) (1)
Nature Bright® Dispenser (empty) (1)
Including all the accessories you need to get really clean:
Organizer Caddy (1)
Spray Bottles (3)

Windows and Mirrors
All-Purpose
Degreasing

Dropper Pipette (1)
1/4 oz. Dispenser Pump for 32 oz. Bottle (1)
Laundry Measuring cup (1)
Dual Measuring Spoon (1)
Cleaning Accessories (4)

Super Microfiber Cleaning Cloth
Super Microfiber Window Cloth
Super Microfiber Dish Sponge
Miracle Scrubber Pad
If you would like to read more about toxic products in your home, here are some articles:
How Toxic Are Your Household Cleaning Supplies
Household Chemical Products and Their Health Risk (Cleveland Clinic)