Vitamin Comparison at the end of this article.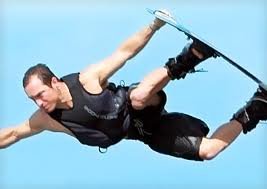 The best vitamins for athletes are the same vitamins that all of us can choose to be healthier and able to perform, compete, work, play, focus – LIVE – our best.  It can be confusing what kinds and what amounts of vitamins to take each day.  Is there any guesswork in the choices you make?
90% of us are lacking key nutrients in our diet.  Nutrients critical for us to work and play and feel our best.  Some people think that a single multi-vitamin can fill this gap.  Even though 40% of us use a single multi-nutrient, though problems persist.
It takes more than a single multi to build a strong nutritional foundation for a healthier life.  Anti-oxidants, omega-3 fatty acids, probiotics, additional amounts of certain vitamins like B & E vitamins and calcium.  It's not only athletes that need extra nutrition, but all of us!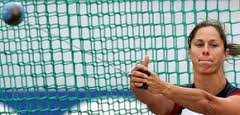 What if there was one simple thing that you could do every day that was clinically proven to make you healthier?  And how about if you had more energy and stamina, slept better at night, had healthier digestive and immune systems, and didn't get sick as often?  Would that be something important to you?
If you are young and thinking toward the future, or getting to the age where you are fighting the aging process a little harder, would you be impressed to use a nutrition program that delivered results like less heart disease, stroke, and high blood pressure?  And lower rates of getting diabetes.  It can be very challenging to find the best brand of vitamins.
Vitamins for Athletes
When you look at vitamins and compare options, you can't ignore how the nutrients get delivered to your body, and how your body will be able to absorb and use them. systems.  When you take different vitamins, they can require different delivery systems so that the delivery of every single nutrient can get to the right place at the right time.
You may see advertisements where even products you thought came from the best multivitamin brand claims they have the perfect delivery system.  One is not enough, however, because the fat soluble nutrients are going to need a different delivery system than the water soluble nutrients.  You may need four different delivery systems to guarantee that every nutrient is optimally utilized by the body.
Are you trying to guess which vitamins to take?  Should you take a B complex, or extra vitamin C, or would some added vitamin E be beneficial?  How do you really know what you need?  I like to let that part up to the experts – the doctors and scientists that do the research and clinical studies.  When they develop a comprehensive natural nutrition program that includes a foundation of many natural nutrients, I know that I am going to be covered!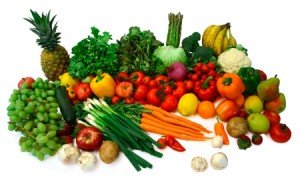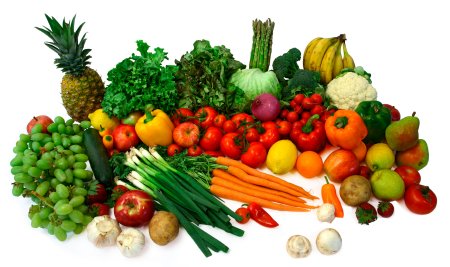 80 Nutrients?
What if you could pack 80 different nutrients – balanced and as close to the way you would find these whole food supplements in nature – into only 6 tablets?
What if those nutrients provided 4 different delivery systems so that each of the nutrients was released in the right part of your body at just the right time?
Would you be impressed if these 80 nutrients were packaged in a convenient daily strip that you can take at home or take along with you?
How about if all of these 80 nutrients, in 6 easy to take tablets, were combined in a 30-day supply box that takes you through an entire healthy month?
Vitalizer
There does exist such a program and there is nothing like it anywhere on the market.  It's exclusively Shaklee's.
30 daily strips of 6 tablets that contain 80 nutrients!
The first 2 tablets are a comprehensive multivitamin multi-mineral supplement – you take 2 daily.  It contains 29 nutrients, all of which are in balance for optimal utilization.  The vitamins and minerals are the closest to how you would find them in real food as possible.
The next two vitamin tablets are the Carato-E-Omega, a blend of six of the major carotenoids, which are nutrients that give vegetables their deep green, orange and dark re dcolors –  foods that we're always told we should be eating more though many of us don't.  It also contains all eight naturally occurring forms of vitamin E, and the naturally occurring omega-3 fatty acids that you find in fish oil and that we know is a really important nutrient that's so beneficial for us.
Sustained released vitamins B plus C complex is the fifth vitamin tablet in the Vitalizer strip.  The patent pending gel diffusion delivery system is clinically proven to be best utilized if they're absorbed a little bit of the time throughout the entire length of the digestive tract so that's the way Shaklee makes them – another benefit of all the science and research behind this brand!
The final component of Vitalizer is the Optiflora probiotic complex.  It provides those friendly bacteria that you may have heard about that are so important for a healthy digestive system and a strong immune system.
4 Delivery Systems
There are four unique delivery systems in Vitalizer so that all the nutrients get to the right part of your body before they are released.  This is important whether you are taking vitamins to increase energy, to feel better, to get sick less often, to reduced your risk of getting serious illnesses, or to build better health in general.  You want to get the best results and so the nutrients need to work optimally for you.
The diagram demonstrates where the tablets will be released in your body. A few points to note are that an immediate release for the folic acid was designed because Shaklee's research showed that in many supplement brands, the folic acid was getting trapped in the matrix of the vitamin tablet and never really being optimally utilized by the body.
So they developed a system where they put the folic acid into the coating so it's released immediately. Clinical studies were performed that showed the optimized utilization of folic acid, and the delivery system was patented.
There is a delayed release for the fat soluble nutrients – carotenoids, vitamin E, and omega 3 fatty acids – because oil and water don't mix, so you don't want oil soluble nutrients released in the stomach where they will churn and where you may get some burping or fishy taste from the fish oil. You also wouldn't be optimally utilizing those nutrients. When these nutrients are not released until they get to the intestine, your gallbladder can go to work and release substances that emulsify the fats and help them get better absorbed.
The B & C vitamins are absorbed best a little bit at a time as they travel the length of your digestive tract. The sustained release formula provides the best delivery system for these nutrients. In Vitalizer studies, B vitamins were absorbed up to 200% better with this patented delivery system.
The probiotic supplement has a targeted release in the lower part of your intestine where your friendly bacteria live. They need protected from your stomach acid. You want to get this nutrient all the way to the lower part of your intestine before it releases because that's where they will be most effective at building your better health. As a comparison, when you eat yogurt with its friendly bacteria, 90% or so are killed in your stomach acid before ever reaching your lower intestine.
Clinical studies measuring blood levels showed that the nutrients get into your bloodstream so your body can use them. Vitalizer is a comprehensive, natural holistic nutrition program that includes vitamins for athletes and for teens, and women and men of all ages. There are four different formulas: Vitalizer Women (with iron), Vitalizer Men (without iron), Vitalizer Gold (with vitamin K) and Vitalizer Gold (without vitamin K).
___________________________________________________________________________________________________________________
Below is a comparison of costs between Vitalizer and two other brands that you will find in local stores (prices taken in January, 2011).
We had to compare labels in order to calculate amounts of ingredients.  Of course we don't know whether your body will absorb the amounts shown on the other brands, but we do know that Shaklee has proven that the amount stated on the Shaklee labels is the exact amount that is bio-available to your body (remember there is a wide variance in absorption in relation to both product formulation and delivery systems – also why people don't always get the results they should with certain products).
Here is what you would have to buy to get the same amount of vitamins and minerals that are included in Vitalizer:
Walgreens- 30-day supply:
Centrum Performance multivitamin/multimineral: $11.99 X 4
MegaRed omega fish oil: $29.99 X 2
Naturemade probiotic: $11.49 X 1
Total Price for 30 days: $119.43
GNC- 30 day supply:
Women's Ultramega: $39.99 X 1
Triple strength fish oil: $38.99 x 1
Ultra probiotic: $39.99 X 1
Total Price for 30 days: $118.97
Shaklee Vitalizer 30 day supply (with iron, without iron, and over-50 formulas)
Total Price per month: $85 (member price – 15% off retail price)
Member price on AutoShip: ($76.50 – save an additional 10%)
Once you are a Shaklee member, another perk is that you can receive $25 credit towards any Shaklee Product for referring someone who makes any Shaklee purchase.  And you can do this unlimited times!

How it works:  After you become a Shaklee member (remember that's free to do with a Vitalizer purchase), you will get an email from Shaklee with a link to send to friends, family members, co-workers – anyone who would like to try a Shaklee product (any product).  The link lets them make a purchase at Member Price (15% off) without having to pay the membership fee.  When they make a purchase, you will get $25 off of any Shaklee product.  This is a way for you to earn your Vitalizer (and other products ) FREE from Shaklee.  You can refer people and earn the $25 unlimited times, but you can only spend $250 worth of free credits each month.  This is an awesome way to help pay for your healthy nutrition and green cleaning items – from the #1 Natural Nutrition Company in America!
p.s. After that first order where those same people that you introduced to Shaklee received the member price, they will still have the opportunity to join Shaklee FREE with the purchase of Shaklee Vitalizer on their second purchase! And then they can start earning the $25 credits to help pay for their orders.. this is huge! You just found a wonderful natural nutrition program that makes you feel greats and it's healthier and cheaper than other leading brands… why wouldn't you keep telling your friends and family?
THERE IS ALWAYS A FREE MEMBERSHIP WITH VITALIZER (Permanent membership so you save 15% on ALL SHAKLEE PRODUCTS)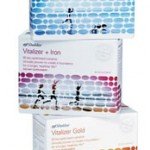 _______________________________________________________________________________________________
Shaklee provides a membership program where your benefits include 15% off all products and when placed on AutoShip (monthly, bi-monthly or even less often) you can save an additional 10% off selected products such as Vitalizer.  Also, when you purchase a Vitalizer box, there is NO MEMBERSHIP FEE!  You get a Shaklee membership at no cost!