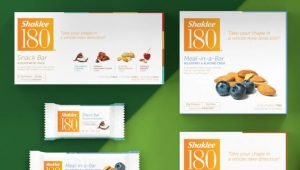 When you're on a diet or watching calories, protein weight loss bars can be an essential meal choice.  We all need fast food some days – quick options for meals – because we are too busy to eat, we are traveling, or we are on the go. We work and play and sometimes don't have time to cook or even to sit down to eat.
For the most part, easy food can mean high fat or high calorie fast food restaurant meals.  Most of the popular choices there are not the healthy choices and probably won't support weight management.  Not only can poor food choices make you over weight or obese, they can lead to many different health challenges like heart disease, stroke, diabetes, high blood pressure, cancers of the uterus, breast and colon, and liver and gallbladder disease.
A healthy meal bar provides all the nutrition your body needs for a full meal and enough protein to satisfy you to the next meal. Now I'm not talking about any old meal bar. I only use one brand and can tell you that we have multiple boxes open at all times. In fact we eat one most every day, whether it be for breakfast, lunch or dinner. Our kids eat them. Our grandkids even love them!
*This post contains affiliate links for products from the brand we have used for 38 years.
Weight Loss Meal Bars
What's unique about the Shaklee 180 Protein Meal-in-a-Bar?
These weight loss bars are powered by 'Leucine'  –  the amino acid that signals your body to preserve your muscle during weight loss.  The Leucine in Shaklee 180 products helps you lose only FAT, and keep your muscle that continues to burn calories more effectively so that you can sustain your weight loss.
They are low glycemic and specifically designed to keep your blood sugar levels balanced until your next meal.  Plus they are gluten free and contain no MSG or trans fats.
Even if you are at your healthy weight, you need nutritious food choices.  The Shaklee 180 Smoothees and 180 Meal-in-a-Bars provide you with easy, healthy meals.  The Smoothees are quick to prepare, taste delicious, and they balance your blood sugar so well that the Shaklee Chairman of Medical Affairs calls them the 'healthiest breakfast in the world'.
The Shaklee 180 weight loss bars give you 20 grams of protein, making it a great choice for one of your daily meals, especially when you need convenience because  they are great take-alongs.  Protein is used to build muscle  –  and your muscle is what fuels your metabolism and burns calories.  If you can remember that muscle = metabolism, it can help you make good food choices every day!
Protein also helps you from getting hungry in between meals so you're not reaching for a candy bar or bag of chips.  The 180 Meal-in-a-Bar provides you all the benefits of a healthy meal (1/3 of the Daily Value for 21 essential vitamins and minerals and 6 grams of fiber) in a convenient and tasty bar.  There are no artificial colors, flavors, sweeteners or preservatives.   They are low glycemic to help you retain blood sugar levels, sustain energy and keep you satisfied.
The Peanut Butter & Chocolate Chip bars pair decadent dark chocolate chips with peanuts that result in a VERY tasty, crunchy bar (with a warning that they can become addicting!).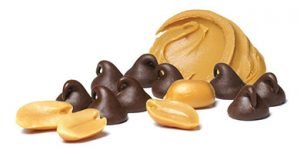 The Blueberry & Almond Crisp bars with delicious dried blueberries and diced almonds are your choice for a fruity, nutty meal when there's no time to sit and dine.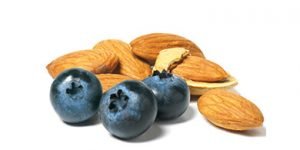 White Chocolate Cinnamon combines white chocolate chips and yummy cinnamon flavor that combine for a taste that is more like a dessert than a meal. Who can resist that?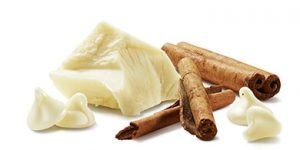 At about $3.90 per meal bar, the Shaklee 180 meal-in-a-bars, are a much better bargain than fast foods these days and so much healthier.
We recommend you have a couple of boxes in your food pantry.  Shaklee Weight Loss Bars are enjoyed by the whole family and you can feel good about the nutrition you're choosing in a meal bar.
Snack Bars
Even better, there are also low glycemic protein snack bars for healthy snacking. 4 more flavors for delicious AND nutritious snacking:  Cherry Almond, Crunchy Peanut Butter, Toffee Chocolate and Chocolate Coconut.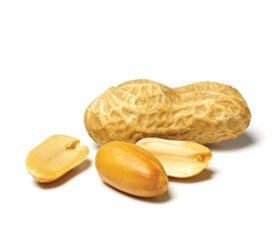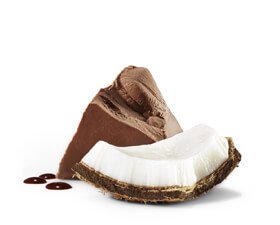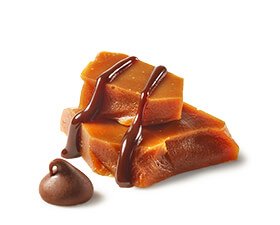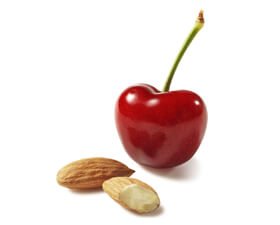 ALL SHAKLEE PRODUCTS ARE 100% GUARANTEED. YOU EITHER LOVE THEM OR GET YOUR MONEY BACK!