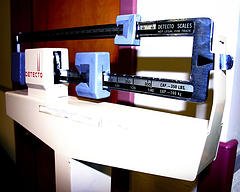 If you have reached your magic number, congratulations! That number represents the days, weeks, months you have spend counting, measuring or portioning the perfect amount of calories.
It doesn't stop here. When it comes to a healthy, happy, and in your case skinny, lifestyle, dieting isn't a life long fix. Our bodies cannot survive long term on a decreased calorie diet. Nutrition is the key to life long dieting.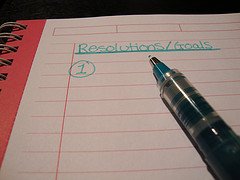 4 Wellness Tips
Dieticians and Nutritionists want you to know these tips about losing weight the healthy way:
1.  MAKE IT A LIFESTYLE, NOT A DIET
The key to weight loss success is to understand you are not on a diet. Your body lives off what you feed it. You must feed it good foods to have good results. Your weight loss journey should include goals to begin buying and preparing healthier foods in your home.
2.  SET GOALS
Setting goals is the first step to understanding what you want out of your weight loss journey. Maybe you're doing this for another person, to see a better number on the scale or for your own health. Whatever it is, write it down and keep it somewhere you can look too whenever you need motivation. This will help you understand why you want to pursue a weight loss journey and keep you focused down the road. It's also a good idea to set smaller monthly or weekly goals. When you accomplish a goal, celebrate with a shopping trip, manicure or maybe your favorite dessert; just remember to get back on track.
3.  KEEP A JOURNAL
Weight loss can be an emotional journey. Use a journal to keep track of what you eat and how you're feeling. An unbalanced diet in any food group can lead to mood swings and irritability. Writing down what you eat will help you keep your plate balanced and your body feeling great. Your journal is also the perfect place to keep track of your goals!
4.  TUNE IN AND FILL UP ON THE GOOD THINGS
Distracted eating plays a major role in consuming excess calories. Turn off the television, the computer and maybe even your cell phone just in case. When it's time to eat you shouldn't be doing anything except eating. Focusing on your plate will bring your entrée to your attention. You may notice you have an extra large portion of pasta or too much butter and dressing. Dress up your plate with a variety of vegetables, fruits, whole grains, and proteins in order to have a balanced meal. These foods will help you fill fuller longer.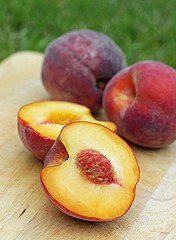 If you want to stop the "yo-yo" dieting and put your self on the right track, remember these four simple concepts. To be a successful dieter you need a successful lifestyle. Find your motivation, make it visual and go after it. You deserve the happy, healthy life you're waiting for.