The first day of Spring came and went. It was rather uneventful this year, primarily because it still feels like winter. I think it was snowing when Spring appeared on the calendar and it's snowing again as I write this. School was even cancelled today and I think kids and teachers alike don't like that at this time of year. That means the make up day(s) are going to be on (hopefully) nice Spring days.
As we wait for Spring to 'really' arrive, we can look at some Nutrition Tips for Spring and how about trying some new foods that are packed with nutrients that help you stay healthy.
Here's a link to an article from sheknows.com:
Did you get any ideas for trying some new foods?
We associate Spring each year with 'newness' – much of it outside with all the new growth shooting out of the ground and on trees, plants and in gardens. I like how this article suggests growth within our own bodies, and choosing healthy, new foods to try so that we continue to 'grow' our good health.
Spring clean most of the processed, high fat, high sugar and other unhealthy foods from your house. If they're not around, you can't eat them. Right?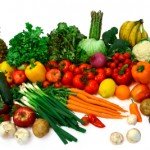 I like the idea of adding arugula to my salads. It's always fun to experiment with salads. Lots of veggies, and fruits as well, in a salad tastes really good. If you make a salad the same way every time, changing it up on a regular basis is fun and introduces more fruits and veggies into your daily diet.
I also really like green onions. I remember as a kid my mom would chop them up and make scrambled eggs with them. That's actually making me hungry for them right now and I think I will add new spring green onions to my grocery list!
I have been targeting eating less processed foods for over a year now. Having the Shaklee 180 products around have helped a lot. The snack bars, meal bars, protein snack chips and of course the smoothees, really fill you up and you're not hungry in between meals. They  have also helped me really cut down on the bad (high fat) meats because they are a great lean protein source and I eat less meat overall. I choose fish and poultry more often.
The other thing we have changed is buying (and eating) whole grain pasta. I really don't taste much of a difference.  A lot of these foods also help us maintain a healthy weight because they are lower calorie and don't have the ingredients or calories that result in gaining weight.
Delicious fresh fruits are something that I am really looking forward to eating more soon. It's been a long winter with limited fruits that taste really good.
What kind of new fruit or vegetable are you ready to try? Take a few extra minutes the next time you go grocery shopping and spend some time looking around the fresh produce area. Pick one or two new foods, or something you haven't bought and eaten in a long time that is nutritious and helps you build great health.