Are you thinking about What To Do On Earth Day to make a contribution to the environment where we live, work, and play?  As important as our earth is to our everyday lives, it would be great if everyone does something – even something very small that collectively adds up to a big contribution.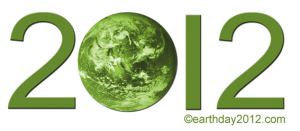 Today we are learning more and more about living with toxins and chemicals – and the effects that can have on our own health, as well as damage the environment.  In an effort to live in a more non-toxic home, there are simple changes we can make that will give us immediate health benefits and also impact our earth.
What cleaners poison the most children and adults?
Household bleach is the cleaning product most frequently cited for child ingestions – 40% of reported poisonings.  Laundry detergents, automatic dishwashing detergents and general household cleaners were also frequently reported ingestions.  Many of the home cleaning products sold in stores contain potentially harmful chemicals, toxins and fumes.
The risks of chronic, long term exposure to chemicals in home cleaning products is worrisome.  The details are in this audio about toxins in home cleaning products and other personal care products.
Click to listen:  [audio:http://antiagingbydesign.com/wp-content/uploads/2012/04/Get-Rid-of-Chemicals-and-Toxins.mp3|titles=Get Rid of Chemicals and Toxins]
An alternative to cleaning with bleach would be to clean with a safe germicide cleaner that is effective against a broad spectrum of harmful pathogenic organisms.  A disinfectant that is nonflammable, biodegradable & non-toxic.
Shaklee Basic-G cleans, disinfects and deodorizes in one easy step.  Just mix 1 teaspoon in a 16 oz spray bottle, or mix 1 tablespoon to a gallon of water.
The residual effectiveness of Basic-G lasts up to three days after application.  Compare that to Chlorine (bleach) used as a disinfectant – and effective no more than one hour.
Basic-G is safe wherever disinfectants are used.  Kills up to 99% of bacteria – even AIDS virus (HIV).  Learn more about Basic G on this page:  Safe Germicide.
If you don't have a solution to What To Do On Earth Day, consider changing the cleaning products in your home.  Collectively people who try to live more chemical free can make a huge, positive difference for our planet.
Until April 30, 2012, you can order Shaklee cleaners at the above link and receive a Free Membership (saves you the $19.95 membership fee) that qualifies you for 15% off all Shaklee products – on your first order and every order after.  There is no minimum purchase required.  Shaklee is offering Free Memberships with any order until April 30, 2012.