Wellness from the eyes of a college student! Guest post today by Kelly Vann.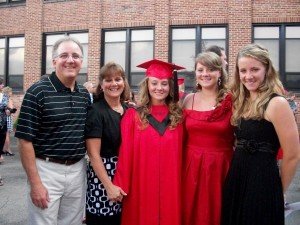 Growing up with two sisters, I understood the "sharing" thing. One of the first things my mom taught us was not to share cups. My sisters and I each had our own cup, pink, blue and yellow. No matter where we took our cups we knew not to drink out of the cup that didn't belong to us. Even to this day I never drink from a cup that does not belong to me.
Research shows three out of four times when one sibling is sick the others become sick as well. Moms, including my own, try their best to reduce this statistic.
My mom started with simple tasks like teaching us how to properly wash our hands. A two for one learning experience included learning the ABCs and how long to wash our hands. Learning proper hygiene from an early age reduces the risk of missing school and infecting others in your household.
I'm living proof. I claimed the perfect attendance award during my elementary school years.
A Nutritional Diet
We never used the word diet in my house but the word diet doesn't have to mean cutting calories. It means being smart about what your family is eating. I never struggled to find food I enjoyed. My sisters were a different story. My mom made a game out of our eating habits. Each week she would set a goal. For example, a goal may be to try two new vegetables by the end of the week and when it was completed we could put a sticker on our chart. Who ever had the most stickers at the end of the week had the honor of picking what was for dinner that night.
This was a fun and easy way to get everyone in my family involved in making healthier choices. If dietary restrictions prevent one family member from enjoying a certain food group encourage them to find a supplement providing them with the same vitamins and minerals.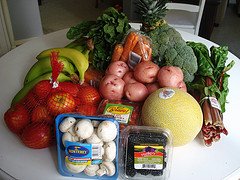 Rest and Relaxation
Soccer, gymnastics, basketball and track overflowed our calendar. Having multiple schedules to follow during the week made our house stressful. It's important to focus on your family's peace of mind as part of their health. My family set aside a part of the evening for family dinner time and Friday nights for game or movie night. This was an easy way to make sure we had time during the week to take a break from our busy schedules and get the rest we needed.
Chemicals

Living on a broke-college kid budget I started my first college semester buying whatever cleaning products were on sale. What I never knew was my budget was making me sick. I struggled through strep throats, colds, the flu and other bugs going around campus.
Then my mom stepped in, stocking my medicine cabinet and shelves with vitamins, teas and green cleaners. Needless to say I spent the spring semester  happy and healthy.
A Big Thank You!
Thank you Mom for teaching me the ABCs, how to share and how to take care of myself. It has been one of the most important lessons I've learned my entire life and quite possibly the reason I'm the strong, healthy, happy person I am today.
Thank YOU Kelly for a great post today and for sharing wellness tips from a healthy family.