Are you struggling with pain? Prescription drugs for pain relief can result in all kinds of problems that range from not working at all to addiction.
We just read an article about a drug that had the potential for marginal, if any, pain relief. That doesn't sound like much of a solution.
We are focused more on natural solutions here, not drugs. And it makes a whole lot more sense to us to look for solutions that have the potential for all kinds of healthy benefits – not marginal ones along with risk for side effects.
The #1 Natural Nutrition brand that we use offers quite a few products that may be able to help with your pain. There are different ingredients with different targeted results so you need to evaluate and decide which might be best for you.
We are highlighting 4 products in this article and we have had success with some other products as well such as magnesium, vitamin D and for more minor aches and soreness, a recovery supplement powered by ultra-pure tart cherry extract,
Feel free to contact us to discuss your specific needs and we would be happy to share what has worked for us.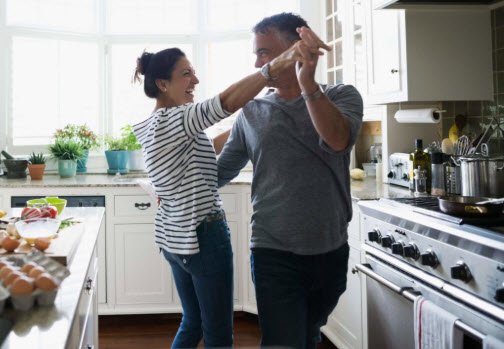 Before you look at the Shaklee's natural help for joint pain, have you seen our articles on Joint Pain and Natural Solutions for your joint pain relief?
Natural Solutions for Joint Pain:
Up to 28% faster improvement in joint comfort than the leading national brand! In a separate clinical study people rated Advanced JHC as 45% more effective at improving long-term joint comfort.
Put the spring back into your step! Just because your body is aging doesn't mean you should be slowing down or that simple every day activities need to be a challenge.
You will get glucosamine that has been clinically proven to promote mobility, enhance flexibility, improve joint function and support long-term joint health, and a patent-pending, fast-acting form of Boswellia extract that has been shown in studies to improve joint comfort in as a few as five days.
The nutrients work synergistically together to help your pain and also include ingredients such as zinc, copper, manganese, and vitamin C – each playing a unique and critical role in building healthy connective collagen and cartilage.
Promote mobility
Enhance flexibility
Improve joint function
This is an herbal supplement that's helpful with inflammation and joint pain.  Shaklee Pain Relief Complex is a combination of medicinal herbs:  Boswellia extract and Safflower extract.
It can help reduce swelling as well as improve joint function and decrease pain. There is no stomach bleeding associated with this natural supplement, as there is with  NSAIDS's such as Alleve, Tylenol and other over-the-counter or prescription pain relief products.
Relieves discomfort from overexertion
Promotes flexibility and comfortable movement after exercise
Ideal if your work puts stress on your joints
Good for weekend warriors who don't work out regularly
One of the most important criteria to consider in a fish oil supplement is to make sure it is ultra pure. You don't want to be ingesting contaminants that might be harmful to you when your are ultimately targeting better health. You have to be careful eating fish for the same reasaon.
OmegaGuard is made with a molecular distillation process for the utmost purity and potency, and to minimize odor and fishy aftertaste. It contains all seven omega-3 fatty acids (not all brands do) and is gluten free.
Shaklee OmegaGuard can help you get the essential fatty acid balance in your body that can help prevent inflammation and the resulting pain. It can also help improve your existing pain.
 Contains natural fish oil derived from small cold-water fish
Delivers more EPA and DHA than other brands
No cholesterol
Safety and purity guaranteed
Joint & Muscle Pain Cream is a unique topical cream that acts fast and is for temporary relief from occasional joint and muscle pain.  It's quick absorption and deep penetration soothes on contact and it also has prolonged-release action to make it even more effective.
It's non-greasy and makes a great rub either before or after a workout. There's a light menthol fragrance that dissipates quickly.
Arthritis
Backaches
Sports injuries
Works in a hurry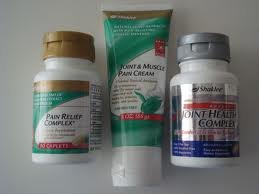 *Shaklee products are 100% satisfaction, money-back guaranteed, taking away all of the risk for trying this brand and giving you the opportunity to experience natural pain relief.