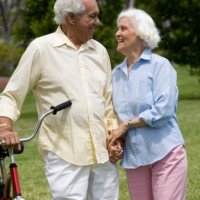 I always thought it was funny when you say to someone that they can live till 100 years old and they laugh at you and say they would never want to do that. Why not?
Is it because you associate growing old with getting sick. Or having more aches and pains. Or simply thinking that you wouldn't be enjoying life at that age?
Today we have the opportunity to live longer AND healthier. It doesn't happen by chance, but it can certainly be reality. That reality includes taking care of yourself, making good choices, and targeting a healthy lifestyle all of your life.
Today our AntiAgingByDesign.com family would like to share a post from Dr. Jaime McManus from Shaklee who recently wrote about Living Longer.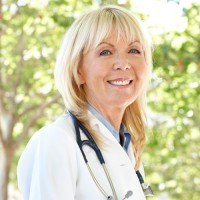 Doctor Jamie McManus, M.D., FAAFP
Chair of Medical Affairs, Health Science, & Education
I recently read a report on longevity in the Untied Stated by the National Research Council and the Institute of Medicine and couldn't believe what I was reading.
The report said that the United States ranks around 40th in the developed world for longevity (that means people in places such as Cuba, South Korea, and Hong Kong can expect to live longer than us).
Something even more surprising is that the gap between the U.S. and other developed countries is getting LARGER, according to the report. The reason the U.S. is falling behind is because younger people (people under 50) are dying at a faster rate than their peers in other developed countries–this is despite the fact that the U.S. spends more on health care than any other country (by a long shot).
There is a video that summarizes the findings that you can watch here: U.S. Health in International Perspective.  So, what is going on?
When compared with the average of peer countries, Americans fare worse in at least nine health areas:
Infant mortality and low birth weight
Injuries and homicides
Adolescent pregnancy and sexually transmitted diseases
Infections
HIV and AIDS
Drug-related deaths
Obesity and diabetes
Heart disease
Chronic lung diseases
Many of these conditions have a particularly profound effect on young people, reducing the odds that they will live to age 50.
While there are many things on this list that we can think of changing, the one area that jumps off the page at me is obesity and diabetes. Diabetes alone is associated with around 230, 000 deaths every year and costs around $174 billion dollars. Not to be outdone, obesity is estimated to cost around $147 billion.
The key to understanding why obesity and diabetes are such a problem is to understand that most people don't actually die from either condition but from the diseases associated with these conditions, such as heart disease, stroke, kidney disease, and certain cancers—and the numbers here are even more astounding.
But the real point I want you to take away from reading this is that both obesity and type 2 diabetes are almost completely avoidable if you eat right, are at a healthy weight, and exercise regularly. You have it in your hands to make changes that will impact your future health.
I don't like being last in anything—how about you? We have access to all we need to lead healthier lives and move up that longevity list! So make a pledge with me TODAY to put you and your health on the right path. Put on your walking shoes—and take an apple along for your snack. See you out there.
Source:  Shaklee:  Creating Healthier Lives
I agree that we certainly don't have to be last in anything in our great country, and with all of the information that we have available to us to help stay healthy. As Dr. Jaime mentioned, a healthy weight solves a lot of problems from feeling more energized and youthful to healing various illnesses and preventing diseases.
Losing weight and/or maintaining a healthy weight is not easy to do for most of us. But it is do-able for sure. It's about making a choice and then getting the mindset to help you stay focused till you reach your goal.
I challenge you to do just that today! And it's right in time to see positive changes by the beginning of summer.