If you are asking when is Earth Day in 2020, It's Wednesday, April 22nd. 
But the real answer for when is Earth Day should be EVERY DAY!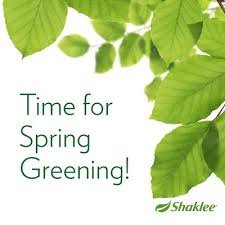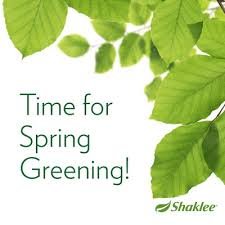 Earth Day is the day we celebrate the planet, and every day is when we should be taking care of the planet – and that includes our own personal environment.
Scroll down for an awesome way to celebrate Earth Day this year:  a chemical-free home cleaning starter kit that also makes a  GREAT GIFT!
Earth Day 2020
ONE VERY EASY WAY TO HELP OUR PLANET IS TO TRY TO LIVE MORE CHEMICAL FREE.  AND ONE OF THE BEST WAYS TO LIMIT OUR CHEMICAL EXPOSURE IS TO GET RID OF THE HOME CLEANING PRODUCTS WE USE THAT CONTAIN THESE HARMFUL CHEMICALS.
We are living in a day and age where nature, and living in harmony with nature, is getting more important to more people.
And we continue to learn more about toxins and chemicals and the way they can hurt all of us, as well as our planet. We need to learn more about chemical-free, natural products and how they can help us take care of ourselves, our families, and our earth at the same time.
Are you tired of being around chemicals? Are they making you sick? Impacting your health in any way? Check out our page on TOXINS for more about how chemicals are affecting our health.
While you can't control all of the chemicals you are exposed to in the outdoor environment or indoor areas other than your home, one of the most important things you can do is to get rid of the chemicals in your home.
Study after study are confirming that chemicals in cleaning products have such a negative effect on your health. Doctors and scientists are tracking all allergies and in many other elements of health
1982
We chose the Shaklee brand back in 1982 — 36 years ago — and one of the first products we used was the green, non-toxic, chemical-free, all-purpose cleaner:  Basic H.
Basic H was one of the very first official Earth Day products back in 1970, and it is an unbelievable, fantastic cleaning product. It actually gets under the dirt, and you just wipe it away.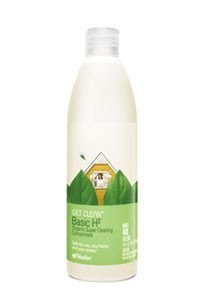 (Basic H2 can be purchased separately from the Get Clean Starter Kit.)
One Family at a Time Can Make a Difference
Basic H2 helps you reduce the chemical load in the products you use because it can do a lot of different cleaning jobs in your home, replacing many different chemical-filled cleaning products. And it saves you money because Basic H2 is so economically efficient that it can save families several thousand dollars using it as a window cleaner, or several hundred dollars using it as a multi-purpose cleaner.
One Small Action Can and Does Make a Difference
Basic H2 can help our planet in multiple ways because Shaklee pioneered the idea of super concentration. You mix super concentrated Basic H2 with your own water to make a powerful cleaning solution, and at the same time 1) save hundreds or even thousands of bottles from ending up in landfills, and 2) help keep more chemicals from polluting the air.
Click to see all of the uses of Basic H2:  30 Cleaning Uses (scroll down to see all 30 and there are many more as well – contact us for full list!)


I love how I can make an impact on the environment by helping people get healthier at the same time, both my own family and others who I work with who like the holistic idea of wellness.
Spring has sprung and many of us are planning our Spring cleaning schedule.
You can purchase a 16 ounce bottle of Basic H2, along with a 3 pack of spray bottles with directions for mixing right on the bottles, and it will last you a long, long time since it is super concentrated.
Through the years since Basic H was introduced and updated to Basic H2, more products have been added to the Shaklee brand of all-natural cleaning products.
The better option is the Get Clean Starter Kit that helps you clean your entire house and get rid of the most chemicals in your home!
GET CLEAN STARTER KIT
The Get Clean Starter Kit was introduced for families to have the complete set of cleaning products, free from chemicals and toxins and guaranteed to provide a fantastic cleaning experience.
Hand Dishwashing. Auto Dishwashing. Laundry Cleaner. Laundry Softener. Laundry Stain Booster. Germ Cleaner. And of course Basic H that can clean pretty much EVERYTHING.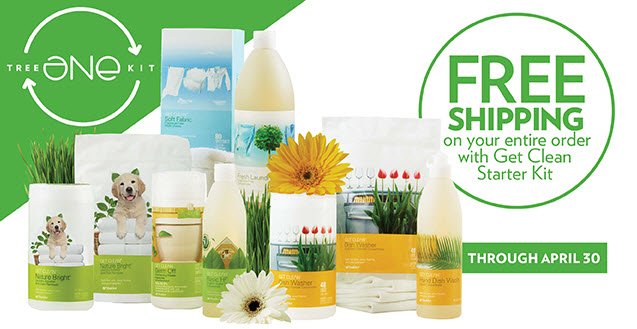 *ASK US HOW TO GET FREE SHIPPING IF YOU DON'T GET IT WHEN YOU GO TO CHECK OUT.
The Get Clean Starter Kit contains:
Basic H2® Organic Super Cleaning Concentrate, 16 oz. (1)
Germ Off Disinfecting Wipes, 35 Wipes (1)
Nature Bright® Laundry Booster and Stain Remover, 32 oz. (1)
Dish Wash Concentrate, 16 oz. (1)
Dish Washer Automatic Concentrate, 32 oz. (1)
Fresh Laundry Concentrate HE Compatible, Regular Scent  32 oz. (Liquid) (1)
Soft Fabric Dryer Sheets, 80 sheets (1)
Dish Washer Automatic Concentrate Dispenser (empty) (1)
Nature Bright® Dispenser (empty) (1)
Including all the accessories you need to get really clean:
Organizer Caddy (1)
Spray Bottles (3)

Windows and Mirrors
All-Purpose
Degreasing

Dropper Pipette (1)
1/4 oz. Dispenser Pump for 32 oz. Bottle (1)
Laundry Measuring cup (1)
Dual Measuring Spoon (1)
Cleaning Accessories (4)

Super Microfiber Cleaning Cloth
Super Microfiber Window Cloth
Super Microfiber Dish Sponge
Miracle Scrubber Pad
Join the AntiAgingByDesign family and get all kinds of anti-aging tips and info!